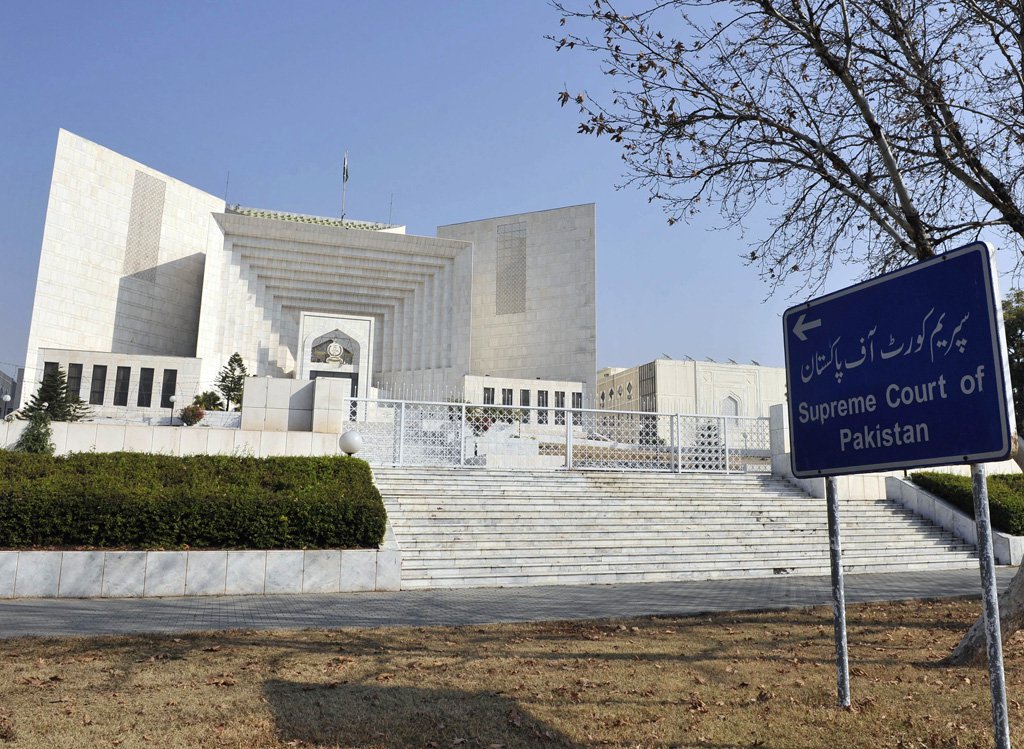 ---
ISLAMABAD:
Supreme Court judge Umar Ata Bandial has said the judiciary must protect the state institutions and that use of a public forum for highlighting alleged interference in the judiciary is wrong.
"If we did not protect the institutions then who would," Justice Bandial said on Friday as the presiding judge of a five-member larger bench hearing the appeal of deposed Islamabad High Court (IHC) judge Shaukat Aziz Siddiqui against the Supreme Judicial Council's (SJC) December 2018 order.
The SJC on October 11, 2018 recommended sacking Justice Siddiqui in view of his July 2018 speech at Rawalpindi bar – a speech in which he had accused the top intelligence agency of manipulating courts.
The counsel for Siddiqui, Hamid Khan, contended that the president had not sent the reference against the former IHC judge to the SJC. Rather SJC took a suo motu notice of the July 2018 speech; issued notice to former judge and later recommended Siddiqui's removal after reviewing his replies.
Hamid Khan also referred to a presidential reference filed against Supreme Court judge Qazi Faez Isa. Justice Bandial, however, asked him not to go into great details "in view of paucity of time."
"We all know the speech, its contents and the facts surrounding it. You expressed your grudge in the speech. You chose a public forum to lodge complaints against people. We are supposed to protect the state institutions. If we did not protect the institutions then who would," Justice Bandial added.
Read Govt rejects ex-IHC judge's remarks on 'ISI'
According to the presiding judge, there are mechanisms in place to lodge a complaint in case of an "attack" on an institution. "This is a new tendency to make everything public," he added.
Justice Ijazul Ahsan, a member of the bench, asked Hamid Khan two questions: "Tell us whether [Siddiqui's] speech is a violation of the judges' code of conduct or not? Also tell us whether or not the council [JCP] needed further investigation or not?"
Hamid Khan said the petitioner judge requested the SJC to hold his trial in an open court but this request was turned down. He said there are several procedures recommended to ensure that a judge completes his tenure. The SJC should have conducted an inquiry to unearth the truth.
Justice Ahsan said it would be better if the judge had communicated his concerns about alleged manipulation of the judiciary to the higher forums. Hamid Khan said Siddiqui sought appointment with the chief justice of Pakistan four times but the top judge did not meet him.
Justice Sajjad Ali Shah, another bench member, said even if what Siddiqui claimed was true, it would be better if the matter was resolved inside the judiciary.
Hamid Khan, however, said Siddiqui was held accountable for naming those who manipulate the benches. "But he would be held accountable also if he had stayed quiet," he added.
Justice Shah said the former judge should himself have issued contempt of court notices to those who, according to him, made him certain illegal proposals.
Hamid Khan said: "How could Siddiqui issue contempt notices when the IHC chief justice did not issue any such notice when the matter was brought to his knowledge?"
Read more SC de-lists case of deposed IHC judge again
Justice Bandial noted that the chief justice would have taken action, had Siddiqui sent him a report. "However, Siddiqui never sent any report." He said the independence of the judiciary has many aspects.
When a single judge does something wrong, the people start judging the entire judiciary.
"Use of a public forum for highlighting interference [in judiciary] was wrong. He kept meeting with secret agency's officials silently. If he could write a letter to the IHC chief justice for formation of the bench, he should also write about this alleged interference," he added.
Hamid Khan said his client believes that he should have been given a chance to explain the rationale behind his controversial speech. "My speech was not aimed at undermining the judiciary; it rather aimed at improving the system," he quoted Siddiqui.
Hamid Khan said the SJC feared that if it ordered an inquiry, Siddiqui would call for summoning intelligence agency officials. That's why the SJC passed adverse remarks against Siddiqui, he added.
COMMENTS
Comments are moderated and generally will be posted if they are on-topic and not abusive.
For more information, please see our Comments FAQ