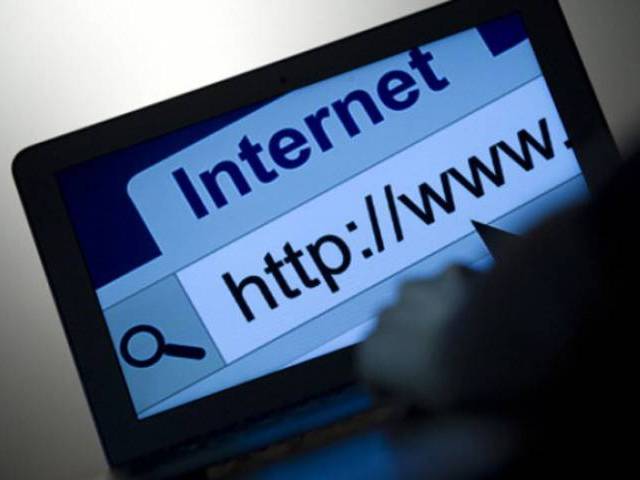 ---
KARACHI:
Pakistan's information technology sector has the potential to increase its exports as the industry grew significantly by around 40% during fiscal year 2020-21.
While unveiling the Economic Survey for FY21, Finance Minister Shaukat Tarin pinned high hopes on the growth in IT sector exports, which he believed could reach 100% or more in the coming years.
Highlighting India's IT export growth, which surged to $100 billion in 2010, from $1 billion in 2000, the minister questioned as to why Pakistan could not increase its IT exports to $40 billion, if not $100 billion.
There has been a robust growth in IT and IT-enabled services (ITeS) remittances over the past five years, with compound annual growth rate (CAGR) of 18.85% – the highest growth rate as compared to all other industries and the highest in the region, according to the Economic Survey.
Read: IT sector seeks urgent policy
Micro enterprises, independent consultants and freelancers have contributed around $500 million to IT and ITeS exports and the annual domestic revenue exceeds $1 billion.
During the pandemic, there has been a consistent growth in the IT sector as statistics speak for themselves, however, to continue to boost this growth, a supportive policy – in consultation with industry experts and relevant authorities – is needed to further streamline this process, said SI Global ICT CEO Noman Ahmed Said while talking to The Express Tribune.
"It is important that unfavourable policies, which hinder progress, are revised so that companies continue to work within the boundaries of Pakistan and help our nation grow," he stated.
According to the survey report, IT export remittances including telecommunication, computer and information services surged to $1.29 billion at a growth rate of 41.39% during July-February of the outgoing fiscal year compared to $918 million during the corresponding period of FY20.
ITeS export remittances comprising computer services and call centre services surged to $1.113 billion, up 41.65% during first eight months of the outgoing fiscal year. The export remittances were $785.68 million during the same period of last year.
The number of registered IT and ITeS companies with the Pakistan Software Export Board (PSEB) (as of March 30, 2021) surged to 3,013, up 21%. Last year, the total registered companies were 2,484.
Foreign direct investment (FDI) in the telecom sector during July-February FY21 came in at $101.1 million.
At present, it is necessary to continue to take initiatives and also involve all stakeholders in the decision-making process.
"Growth in the IT sector is a remarkably good news, however, to maintain this momentum we must remain proactive," Said suggested.
Shedding light on the role of banks, the SI Global CEO said, "I believe that the banking sector must be appreciated for its efforts to make IT operations smoother, however, as the sector is mostly involved in providing services most companies face hurdles in the way of acquiring financial support for their projects."
Telecom operators invested a total of $363.9 million during July-February FY21 on the back of robust investment in the cellular mobile sector, which stood at $253.5 million during the period.
Overall, the investment in the telecom sector during the first two quarters of FY21 crossed $465 million.
Cellular mobile subscribers (the number of active SIMs) in Pakistan reached 182 million at the end of March 2021 compared to 167.3 million at the end of June 2020, showing a growth of 8.6% in nine months.
Broadband connections as of March 2021 increased to 100 million, registering an increase of 19.7% as compared to FY20.
"For industry players, the revelation that the IT sector carries a huge potential is not new – unfortunately it is unexploited," said ICT expert Parvez Iftikhar in comments to The Express Tribune.
Read more: Reforms in IT sector pave way for investment
He complained that growth and earnings could have been far higher if repeated requests of relevant stakeholders were timely considered.
He elaborated that FDI in the cellular mobile sector could have reached $1 billion, instead of $253.5 million, by selling part of the hoarded spectrum.
"We should collectively focus on getting our basics right; for example, system engineering is often misconstrued as project management," Said suggested.
Moreover, "we should locally source products and skills to further enhance growth," he added.
Said emphasised, "It is now time to restructure the sector as we maximise our revenues and continue to move towards a technologically advanced Pakistan."
Published in The Express Tribune, June 11h, 2021.
Like Business on Facebook, follow @TribuneBiz on Twitter to stay informed and join in the conversation.
COMMENTS
Comments are moderated and generally will be posted if they are on-topic and not abusive.
For more information, please see our Comments FAQ