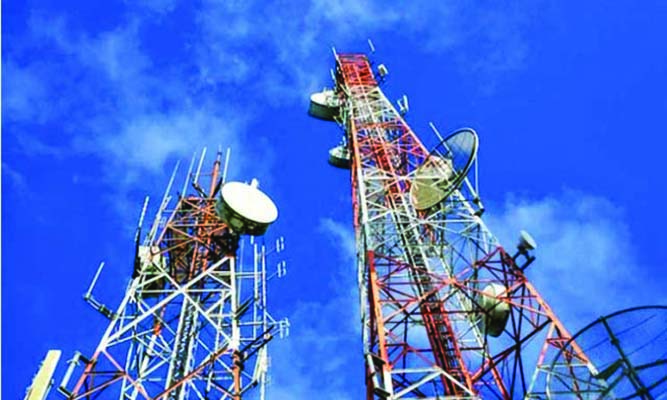 ---
KARACHI:
This series of articles explores emergency measures that need to be taken at the policy level to improve Pakistan's position in the Global ICT indices, particularly the Economist Intelligence Unit's Inclusive Internet Index 2021 – where we ranked 90th out of 120 countries.
Overall, country rank is based on the scores in four broad dimensions: availability, affordability, relevance, and readiness, with 40%, 30%, 20% and 10% weightage per the index's methodology, respectively.
The previous article proposed solutions to enhance Pakistan's score in the availability category. This article will focus on policy interventions to enhance Pakistan's position in the affordability domain, which examines the cost of internet access relative to income and the competitive environment for network operators.
In general, the lower the cost of access the higher is the adoption rate. Among the four dimensions considered for the ranking, Pakistan performed best in the 'affordability' category, mainly due to the healthy, competitive cellular environment that has led to lower tariffs for consumers. The following article presents timely policy interventions that can help fill gaps in this area and further enhance Pakistan's position.
Phase-out 2G phones, prioritise 4G
A digital revolution is unlikely to take place in an environment where a substantial percentage of the population owns and uses 2G-only handsets. It does not help that Pakistan still imports and encourages local assembly of non-internet capable phones on a massive scale in this day and age. Since 2019, Pakistan has assembled 25 million phones locally out of which only 3.42 million are smartphones.
People who are already connected to cellular networks but do not use data or internet should be a top priority for both the telecommunication industry and policymakers. This will ensure a smooth transition towards a smart society, as envisioned under the 'Digital Pakistan' initiative. In this context, importing, local assembly, and selling 2G phones is not logical in a country with 98 million mobile broadband users and 1-2 million fixed-line Internet connections.
However, it is important to note that the cost of these phones is the main reason for their sale. If a bottom-line feature costs Rs1,500-2,000, an entry-level 4G smartphone costs about Rs6,000. While for some the difference may seem inconsequential, for the masses, the gap is significant. Therefore, it is safe to assume that a crucial barrier to the provision of Internet connectivity to the lower-income segments of society remains the affordability of smartphones.
So, what is the solution? The government must cut the cord on both the import and local assembly of 2G phones to accelerate Pakistan's digital journey and prioritize local assembly of 4G-enabled quality handsets. With greater volumes and competition, the prices are likely to come down faster. Widespread penetration of 4G will boost digital adoption and unlock tremendous socio-economic opportunities for the masses. Reduction in the demand of pure 2G services would also help operators expedite 2G sunset and re-farm spectrum for more efficient 4G, ultimately adding significant quality and value to mobile broadband experience.
Smartphone on instalments
To facilitate the transition to mobile broadband for an additional 50 million people in the next three years, the issue of affordability of smartphones among low-income groups needs to be addressed. However, as the market is dominated by prepaid connections that are owned largely by an unbanked adult population, credit default risk is high. Furthermore, since the credit bureaus network in Pakistan is in its infancy, we may avail regulatory cover and use the proven effective regulatory and technical systems to mitigate possible credit default.
Last year, Jazz proposed to the Pakistan Telecommunication Authority (PTA) to facilitate telecom companies and other third parties, including microcredit providers, in offering smartphones on easy instalments to their customers. A mobile phone instalment plan, in which the price of the device is spread across low monthly instalments, is the best way to facilitate the purchase of smartphones among low-income groups.
Operators will be able to ensure their subscribers stay with them during the loan maturity period while customers will enjoy a better life experience with their exposure to the digital world. To ensure loan recovery, Jazz suggested that, in the case of verified persistent default, PTA can order to block the contract handset in the first phase through the Device Identification Registration and Blocking System (DIRBS) mechanism, as done in case of lost or stolen phones. If that fails to deter default, the second stage maintained that all the SIMs issued against the CNIC number may be blocked under a set of regulations applied across the board.
Although there is still a lack of consensus amongst telcos on this suggestion, there is hope as the regulator is giving serious consideration to this option. Jazz is the first telecom operator to offer smart feature phones on instalments, with an entry point as low as Rs1,800 followed by 12 instalments of Rs300, which includes minutes, messages, and megabytes. However, an effective loan recovery mechanism or credit scoring model will help launch this platform on a wider scale.
Tax reforms and regulations
For many years, telecom subscribers in Pakistan have been subjected to one of the harshest tax regimes in the world. Millions of Pakistanis use mobile phones and a vast majority of them lack stable income or have no taxable earnings. People below taxable thresholds, sometimes eligible for cash assistance and welfare support programs, are subject to indirect taxes. Furthermore, this vast majority has no mechanism to claim back these taxes.
In general, telecom taxes are irrationally high in Pakistan. There's a 19.5% GST (highest of all GSTs in Pakistan) and a 12.5% WHT. One of the most important consumer groups to consider are students, who continuously and excessively use smartphones and computers to access information and enhance their education. Unfortunately, they also end up paying huge taxes on smartphones and Internet usage. It's akin to taxing education!
It's high time the government considers smartphones and mobile broadband a much-needed productivity tool rather than a luxury. This will help rationalise the exorbitant taxes imposed on mobile connectivity and mobile broadband and give digital adoption a fair chance. In addition to the wide economic benefits that higher broadband proliferation can deliver, increased usage has the potential to boost government tax revenues in the long term due to rationalised taxes.
It is important, though, to laud some recent steps taken by the government to facilitate the telecom users; addressing the right of way (RoW) issues to allow telcos to lay their infrastructure, granting industry status to the telecom sector, as well as the announcement of some reduction on advance income tax over the next few years. The current PTA and MoITT leadership deserve credit, and the approved measures need unambiguous reflection and seamless implementation in the upcoming Finance Bill.
Note: This is a series of articles and the writer will explore solutions to improve Pakistan's ranking in the remaining categories of the EIU report.
The writer is CEO of Jazz; Chairman of Mobilink Microfinance Bank; and a member of the OICCI managing committee 2021. Twitter: @aamir_ibrahim01