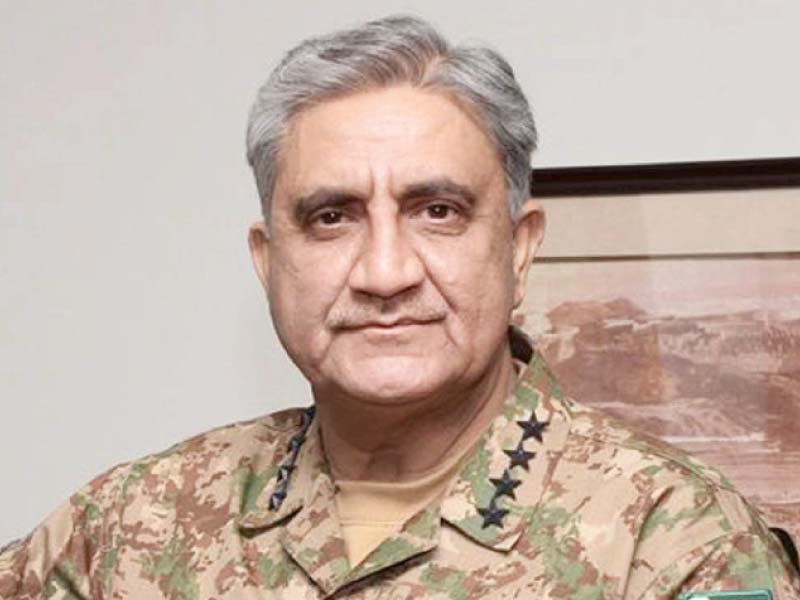 ---
GPEI official meets COAS, lauds Pakistan's successful Covid campaign
Gen Bajwa appreciates Bill & Melinda Gates Foundation's efforts for polio eradication, ISPR says
---
RAWALPINDI:
Chair Polio Oversight Board, Global Polio Eradication Initiative (GPEI) and President Global Development Programme, Bill & Melinda Gates Foundation (BMGF) Christopher Elias called on Army chief General Qamar Javed Bajwa on Thursday.
"Matters related to Pakistan's commitment for comprehensive polio eradication were discussed," the Inter-Services Public Relations (ISPR) said in a statement on Thursday.
"COAS acknowledged the services rendered by health workers for polio eradication in Pakistan and said that it was a national cause and a national effort," the statement added.

PHOTO: ISPR
Elias also conveyed the foundation's appreciation for the Pakistan Army for supporting the national polio drive and ensuring proper reach and coverage of polio campaigns this year, particularly through the involvement of community leaders and influencers.
"Moreover, he also appreciated Pakistan's successful COVID-19 pandemic campaign and Pakistan Army's tremendous contribution to bringing it within a manageable level," the military's media wing added.
Also read Covid restrictions to ease post June 15
COAS, the statement added, appreciated the untiring efforts of the foundation towards the noble cause of polio eradication at a global level and assured of Pakistan Army's continued support.
A day before, on Wednesday, Pakistan administered its milestone 10 millionth anti-Covid vaccine at a ceremony held at the National Command and Operation Centre (NCOC).
Addressing a media briefing, Umar said the country had come a long way in its anti-Covid efforts, but there was still a long way to go.
"Our target is to vaccinate 70 million people by the end of this year," he stressed.
The NCOC chief urged people to actively take part in the country's Covid-19 vaccination drive.
"The quicker the people are vaccinated, the quicker the restrictions will ease," he added.
The minister said that about 300k people were getting registered for Covid-19 vaccination daily, and about 300k to 350k were getting vaccinated against the coronavirus on a daily basis.
"The threat of Covid-19 is still not over," the minister warned. "There are still about 3,000 people in critical care because of Covid-19. We have to be very careful as there are businesses still being affected by it."