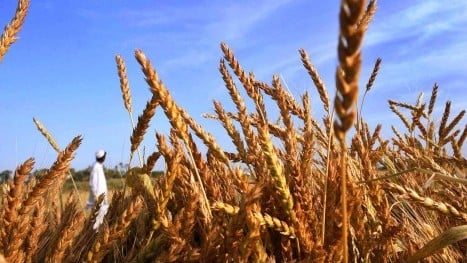 ---
HYDERABAD:
Following months of acute water shortage, the farmers of Badin district took to streets to march towards Hyderabad as a protest on Wednesday under Badin Bachayo Tehreek (save Badin movement).
The farmers blamed both the Centre and the provincial governments for their plight and called for abolishing Sindh Irrigation and Drainage Authority (SIDA).
The marching farmers spent Wednesday night in Talhar, intending to restart the march this morning (Thursday). The farmers will arrive at SIDA office, where they will stage a sit in
Before commencing the march, local farmers' representative, Syed Khuda Dino Shah said while addressing the protesting farmers that their share of water was being given to the influencial personalities through Phuleli Canal. He demanded that the Akram Canal [source of irrigating most of the fields in Badin] be given its due share.
Read more: PM vows to protect farmers' interests
"Tens of thousands acres of fertile land was left barren, resulting into thousands of farmers losing their source of income," claimed Dino.
Another representative, Dr Shahnawaz Dal said in his address that the farmers are left with no choice except for moving to other districts.
He contended that Sindh will never get its right over its water unless the TP and CJ link canals are not blocked.
The representatives said that farmers, the misery of Badin's farmers would continue of if the water theft by the influential farmers doesn't stop.
Besides, similar protests over water shortage were held in other districts of Sindh on the day.
Published in The Express Tribune, June 10h, 2021.
COMMENTS
Comments are moderated and generally will be posted if they are on-topic and not abusive.
For more information, please see our Comments FAQ