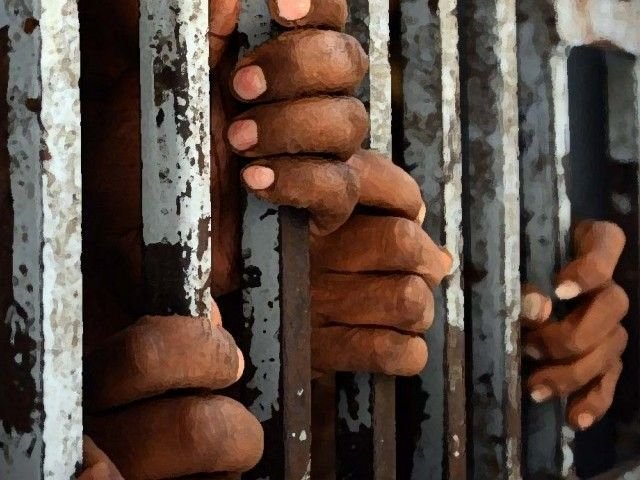 ---
MIAN CHANNU:
A 14-year-old accused was found guilty of raping an eight-year-old girl and sentenced to 25 years in prison.
The court also imposed Rs200,000 worth of fine on the convict.
Reportedly, the accused will have to serve another six months imprisonment for nonpayment of the fine.
Muhammad Shaaban, a resident of suburban village 125/7ER, stated that the incident took place after he dropped his eight-year-old granddaughter, a third grade student along with his six-year-old grandson at school in nearby village 1/8R on October 11, 2019.
After the school was off, Shabaan's granddaughter, the victim, was waiting for her brother outside the school when the accused, son of Hameed and a resident of Chak No 125, allegedly lured her and took her to a nearby cotton field where he sexually assaulted her.
A case was registered against Muhammad Riaz under Section 476A1 in Talamba police station. Sub Inspector Abdul Jabbar presented the challan of the case in the court of Mian Channu Additional Sessions Judge Rao Furqan Ahmed.
The juvenile system trial was held in the sessions court due to the age of the accused. The total duration of the trial was one year, seven months and 28 days.
In the light of the statements of witnesses in the rape case as well as other evidence from the crime scene, the accused was sentenced to 25 years imprisonment while Rs200,000 worth of fine was imposed on him.
However, the convict will have to serve a further six months imprisonment if he is unable to pay the fine.
As the accused is underage, he will be incarcerated in Juvenile Borstal Jail, Bahawalpur.
Incidents of sexual violence involving juvenile suspects are not uncommon in the province.
On November 9 last year, three teenage suspects were booked for the rape of a minor boy in Daska.
The four-year-old son of Nazia Bibi, a resident of Perochak village was abducted while he was playing outside.
The victim's mother started looking for him after she heard screams of the boy from nearby fields. The victim's mother caught three boys molesting the minor.
She called the police on the spot who arrested the boys but did not register a case against them.
The victim's mother took the child to Civil Hospital, Daska where the staff did not admit the victim, after which she admitted her son to a private hospital.
Reportedly, Motra police initially refused to register an FIR against the juvenile rape suspects after which the woman protested outside the Sialkot DPO office.
A case was later registered against the teenage boys.

(*Names withheld to protect the identity)
COMMENTS
Comments are moderated and generally will be posted if they are on-topic and not abusive.
For more information, please see our Comments FAQ