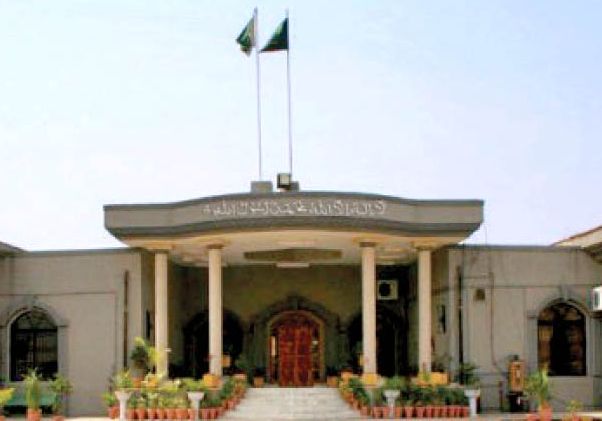 ---
ISLAMABAD:
The Islamabad High Court on Wednesday gave more time to former prime minister Nawaz Sharif's lawyer to assist it in how to proceed further with his client's appeal against the Avenfield case judgment as he was abroad.
A two-judge bench of the IHC, comprising Justices Aamer Farooq and Justice Mohsin Akhtar Kayani, heard the appeals of Sharif, his daughter PML-N Vice President Maryam Nawaz and her husband, Capt (retd) Safdar Awan against their conviction in the Avenfield reference.
It also heard the National Accountability Bureau's (NAB) appeal against their acquittal in the Flagship reference. The hearing was adjourned till June 23.
The court inquired as to how could it proceed further in the case in the absence of the appellant.
Tarar contended that the case could be heard by the court if the required documents were available.
He requested the bench to see him, the lawyer representing Maryam and Safdar and his client in the same way.
He added that as per the spirit of the Constitution and the law, the court could make a decision that opened "a clear window".
He pointed out that there were examples where high courts had heard appeals in the absence of the appellants but then the Supreme Court had declared their verdicts invalid.
He added that the trial court's decision would be maintained if the high court stayed the appeal at this stage.
The lawyer said the trial was held in his client's presence. He added that Sharif's appeal should also be heard in his presence.
He raised the question as to what would happen if a decision was announced now and overturned later.
Tarar noted that if the court did not listen to the appeal or dismissed it now, it would neither benefit, nor harm someone.
The lawyer asked the court to take "fundamental rights" into consideration.
He argued that the Supreme Court had given relief in many similar cases.
Justice Farooq observed that there were two other appeals, those of Maryam and Safdar.
"What should we do about them. Can we hear them on merit?" he inquired.
The lawyer replied that the court could decide on the other two appeals but there should be a way to facilitate his client.
He told the bench that all three convicts had recorded their statements under Section 342 of the CrPC in which generally the accused refuted the allegations and evidence submitted by the prosecution against them.
He pointed out that the top court had made it clear in the Ikramullah case that a judgment would only be announced if the person concerned was present.
Justice Farooq questioned what would happen if the court announced its verdict only on the appeals of Maryam and Safdar.
Tarar replied that Sharif could file a separate petition after returning to the country.
Justice Farooq noted that the appeals of two convicts could not be adjourned because of the absence of one.(With input from agencies)