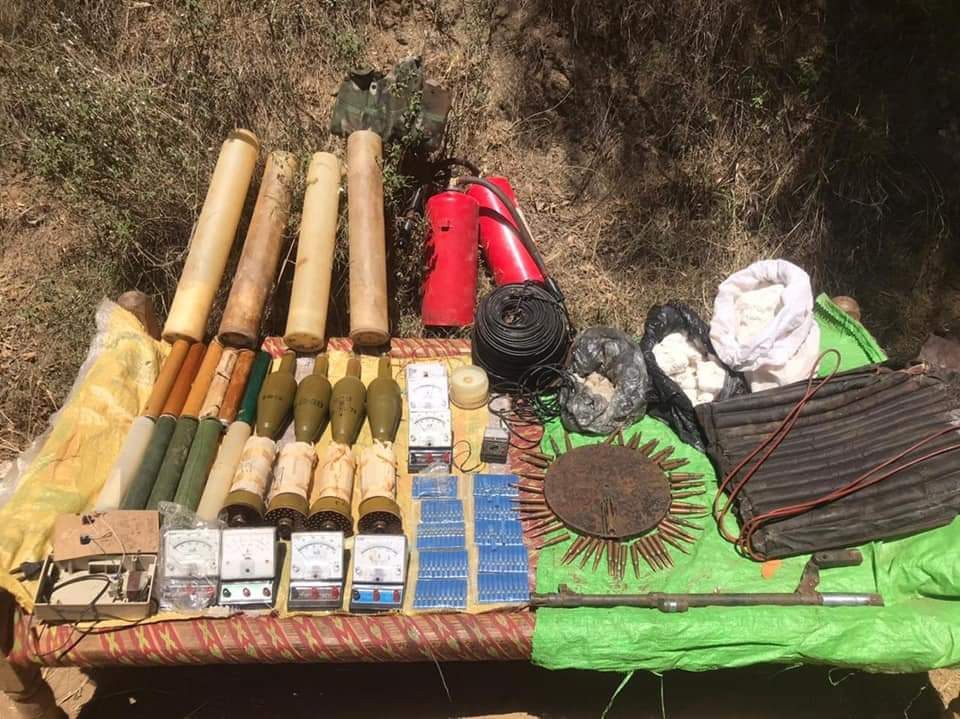 ---
LOWER DIR:
Police and intelligence agencies recovered a large cache of arms and explosives, including suicide jackets, during an operation in Gumbad Banda area of Medan tehsil of Khyber-Pakhtunkhwa's Lower Dir district on Wednesday.
According to Lower Dir District Police Officer Malik Liaquat, a suspect, who was arrested earlier, had revealed during interrogation that the ammunition was stored in a tanker. Another suspected terrorist Dost Muhammad was also nabbed during the operation, he added.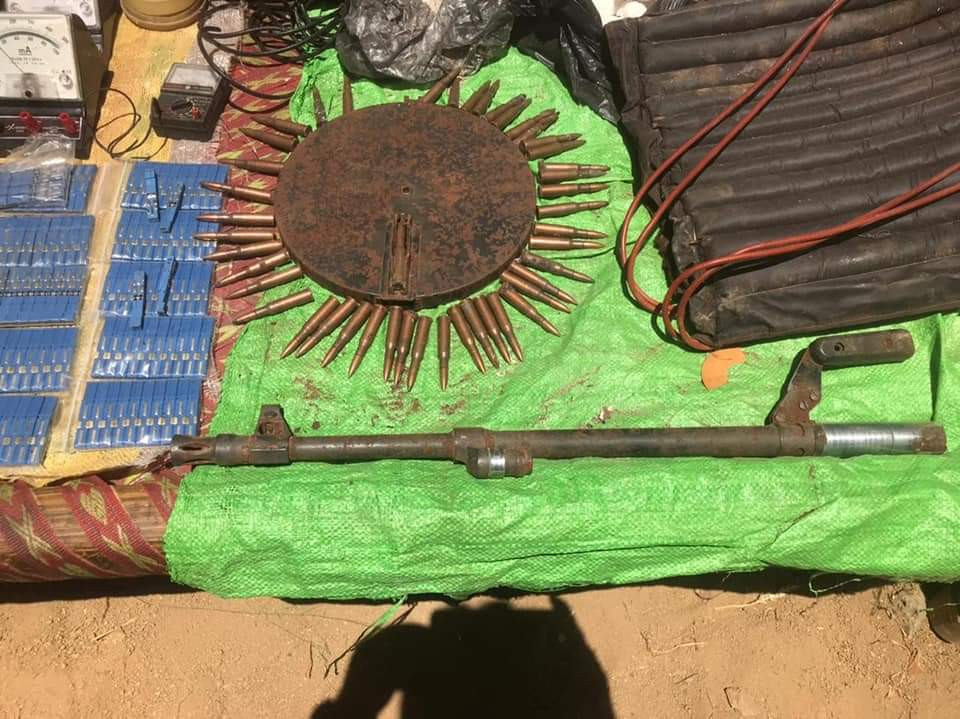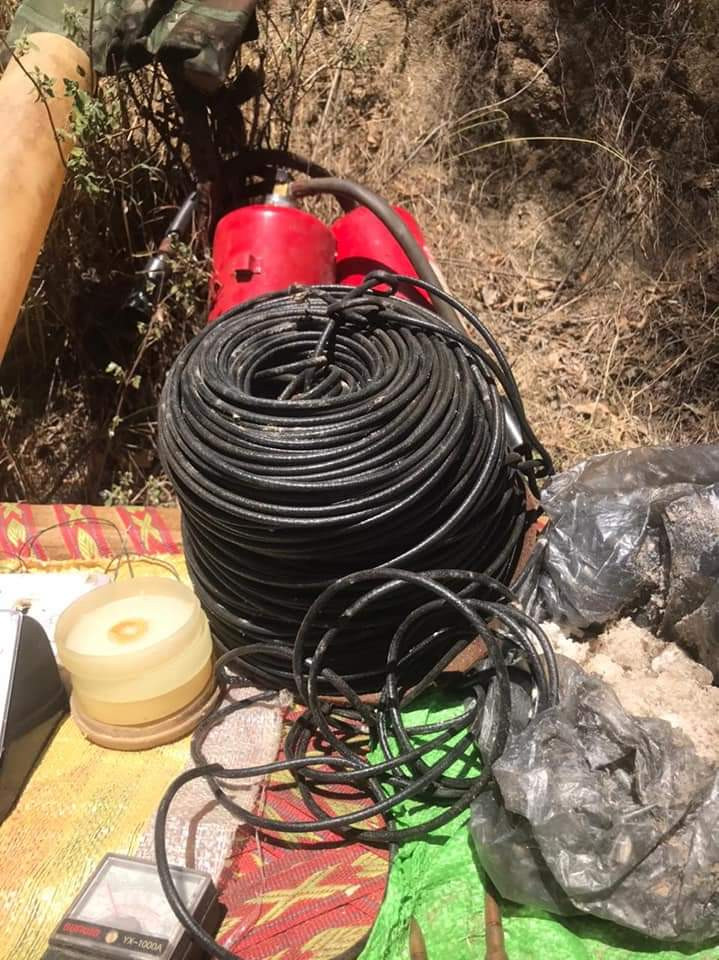 The law enforcement agencies seixe eight kilogrammes of explosives, remote-controlled bombs, six timers and suicide jackets from the custody of Dost Muhammad, said Liaquat, adding that three absconder sons of the suspected terrorist had been killed during different operations conducted by the security forces in the recent past.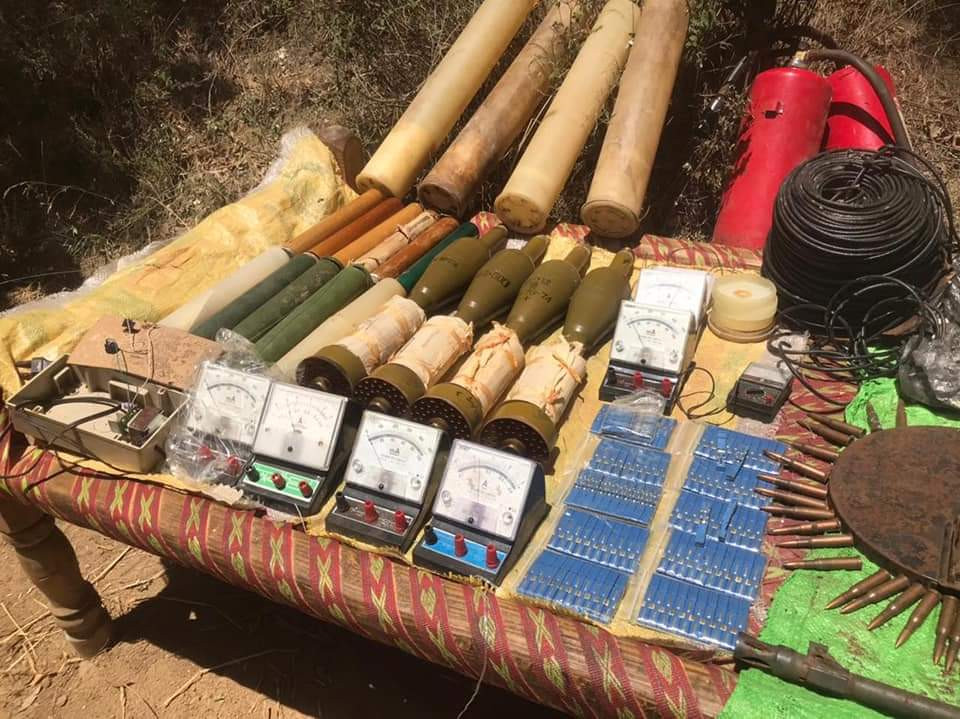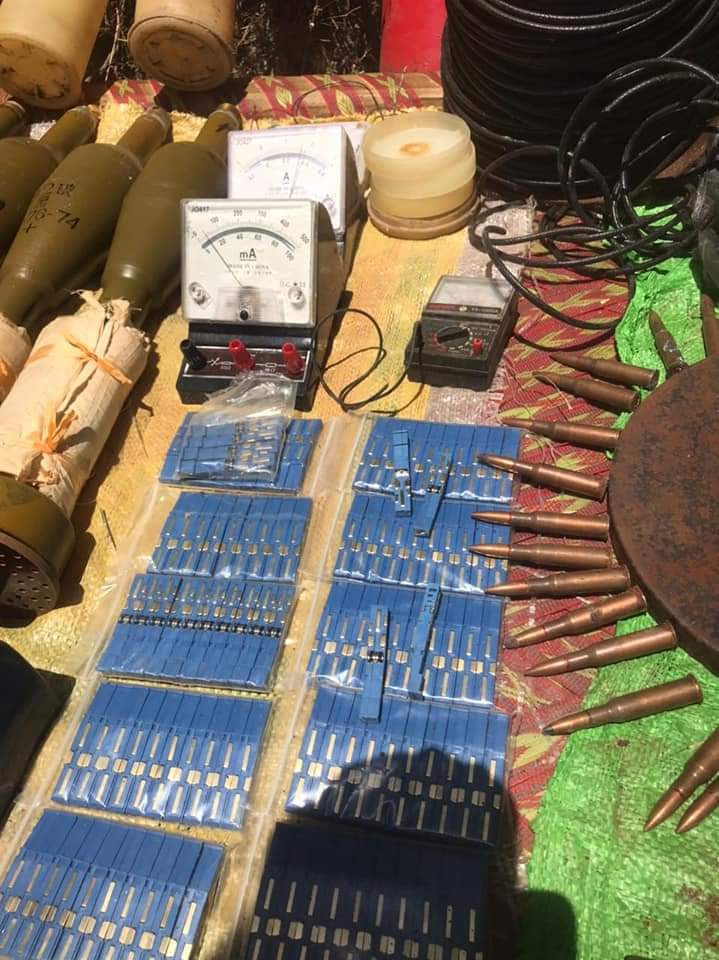 Read more: Four terrorists killed in North Waziristan security operation
The suspect was taken to an unidentified place for further investigation.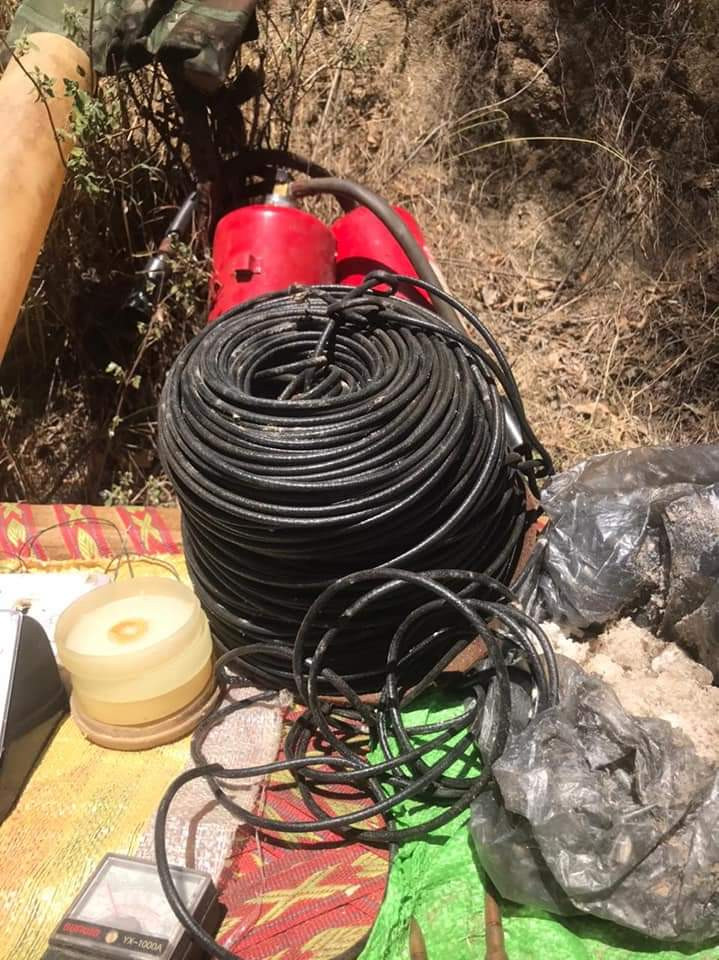 In April, security forces killed a terrorist from the Tehreek-e-Taliban Pakistan's (TTP) Shehryar Mehsud group during an intelligence-based operation (IBO) in the Ladha area of South Waziristan.
"During intense exchange of fire, 1 [one] terrorist, Peer alias Asad was killed. [The] Killed terrorist was an active member of TTP since 2006," the ISPR said.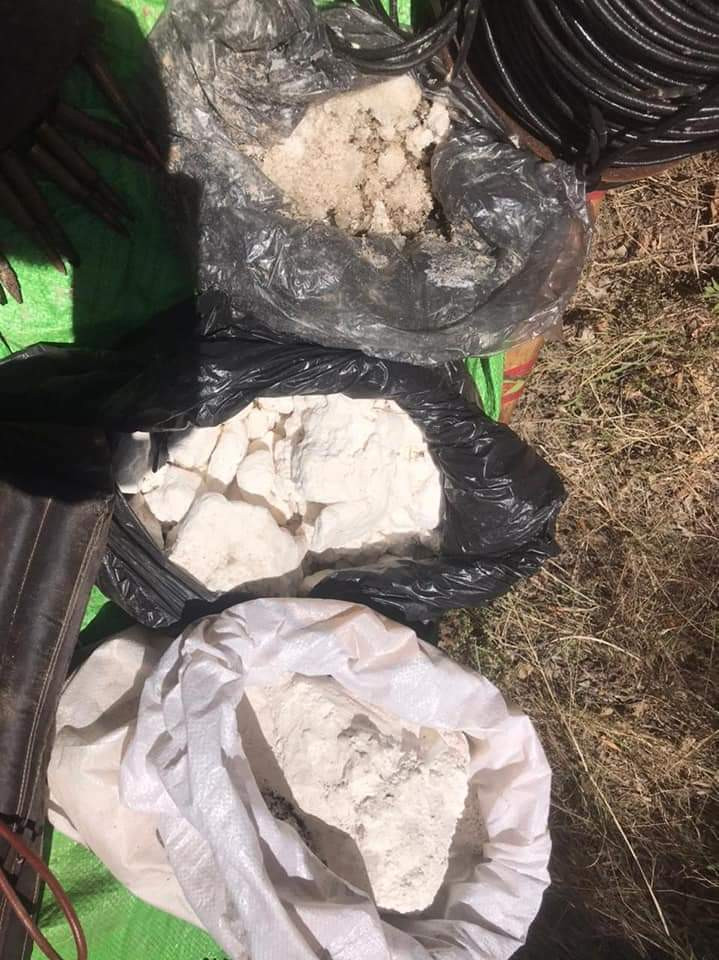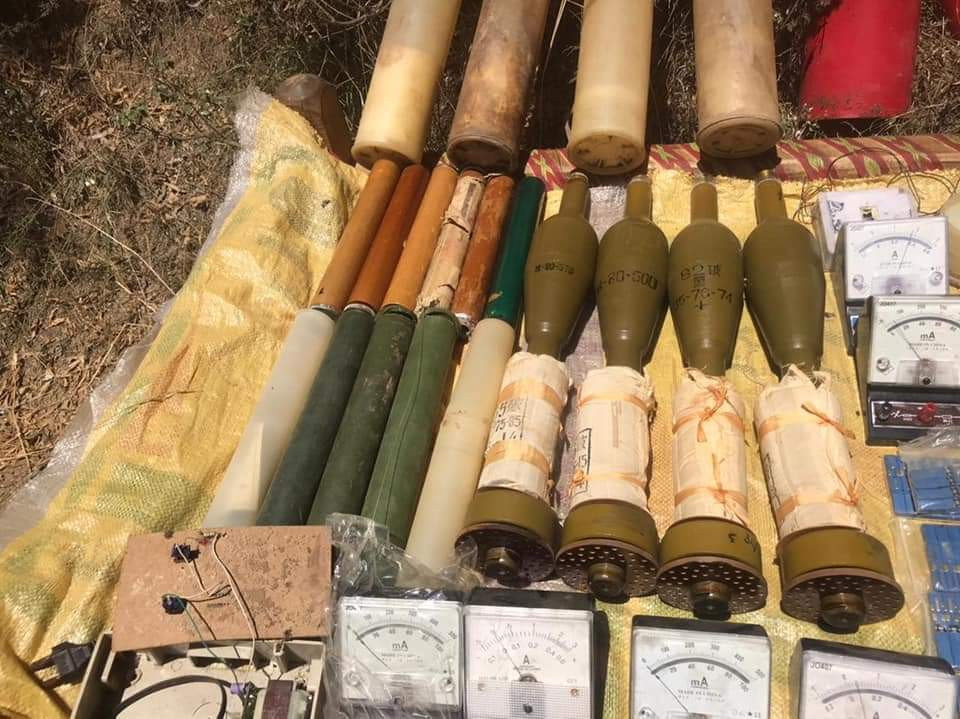 The military's media wing added that the terrorist had joined the Baitullah Mehsud group and remained involved in activities against security forces and after the death of Hakeem Ullah Mehsud, he joined the Shehryar Mehsud group.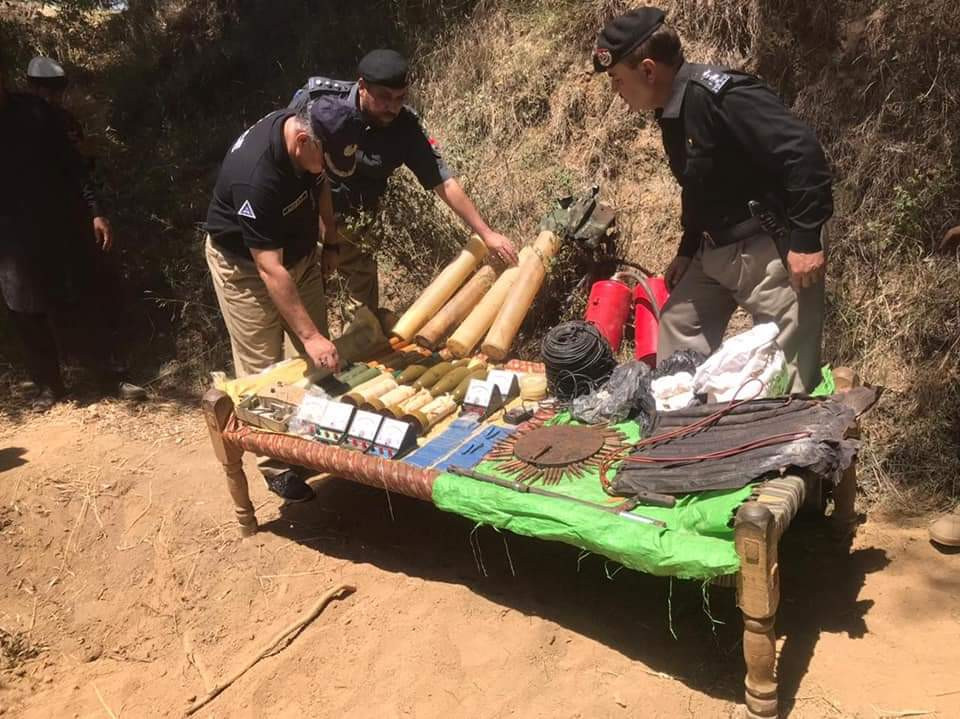 On February 4, security forces killed four terrorists during an operation in North Waziristan.
The military's media wing said that the operation was conducted after the security forces observed the presence of the terrorists in a compound in North Waziristan's Mir Ali area.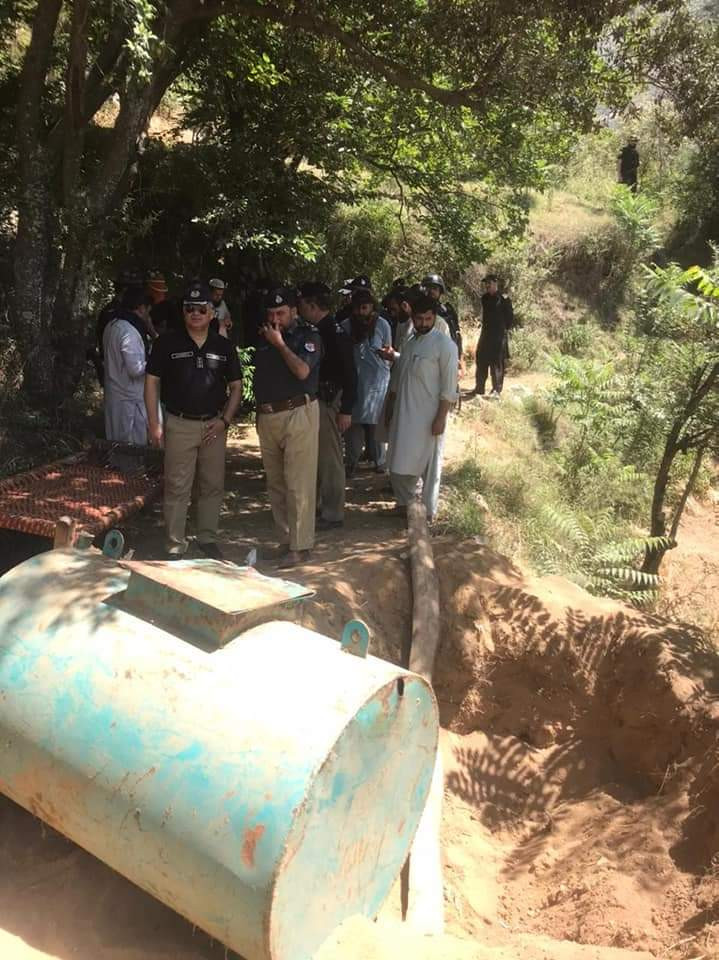 The ISPR said that 42-year-old resident of Chitral Naib Subedar Aminullah and a 24-year-old resident of Landi Kotal Sepoy Sher Zamin embraced martyrdom while four other soldiers sustained injuries during the operation.