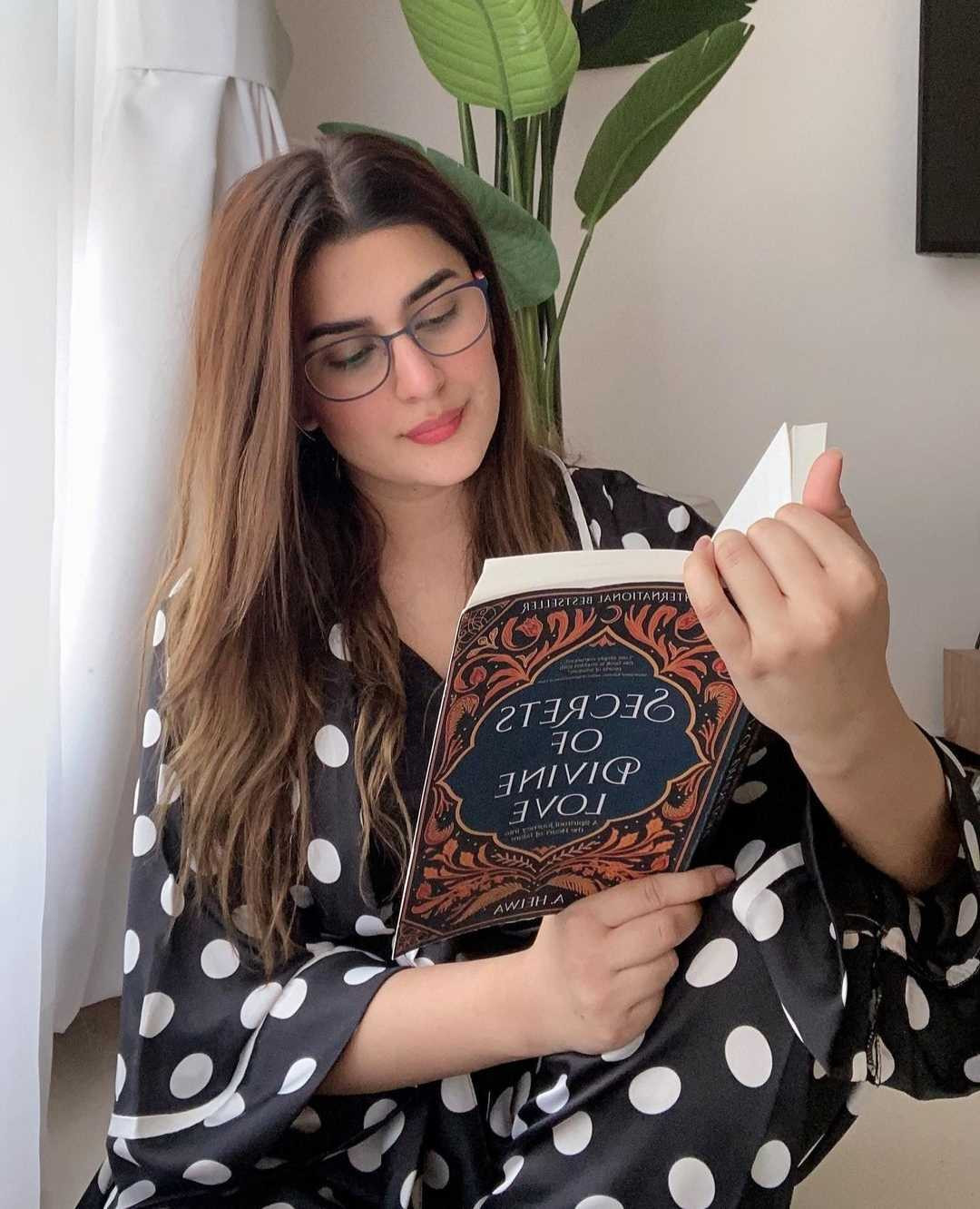 ---
With the pandemic continuing to confine people to their homes, everyone is trying to find safe ways to connect with others. Social media has made keeping in touch with friends, family, and in actor Kubra Khan's case, fans, so much easier. And let's face it… who doesn't love a humble celebrity that willingly engages with their well-wishers and answers their questions enthusiastically?
Kubra recently took to her Instagram stories to make use of the infamous "Ask Me Anything" feature in the app and we loved the answers she posted. The Na Maloom Afraad actor answered several fan questions, dishing out details about her everyday life and showing off her philosophical side. Here are five things we learned about beauty queen from the Insta session.
1. The meaning of 'Kubra'
After a social media user jokingly asked the actor who called her 'Cobra', Kubra responded with a lesson in etymology. The social media user wrote, "Yeh Cobra naam kisne rakha tha? (Who named you Cobra?)." The actor did not find the question funny and responded with the source and meaning of her name. "Ya Allah! Yeh aap ke liye funny hoga (This might be funny for you) but it's not," she wrote. "1. It's Kubra, not Cobra. 2. It means 'great' or 'the senior one', just like Kabir. 3. It was the name of Imam Hussain's (AS) elder daughter. Have some respect."
2. Relatable workout habits
Celebrities dedicate quite a bit of time and effort to staying fit but Kubra's case seems to be rather different (yet so relatable). A fan asked, "What kind of workout do you usually do?" To this, she responded, "I walk to the fridge and back several times at night." Same here, Kubra! Same here.
3. Princess Jasmine any day!
When asked by a fan whether she prefers Rapunzel or Jasmine, the Jawani Phir Nahi Ani 2 starlet was clear in her preference for the Arabian Disney Princess. "Jasmine, any day. She didn't depend on princes to find her happiness. Also, Mulan, is my top girl. She didn't wait for her Prince Charming to come and rescue her. She fought and became the warrior herself. Their idea of 'Happily Ever After' wasn't dependent on others but on becoming the best version of themselves. I like that." The actor tagged Ushna Shah in the post as well.
4. Onions for tears?
We all have wondered how some actors manage to kick-start the waterworks on command. A fan asked Kubra, "Do you guys use onions for crying in emotional scenes?" She then spoke about how actors need to tap into their own emotions most of the time. "Sometimes glycerine but many times our own feelings… our profession literally demands us to pick our wounds ourselves and sometimes, hide them completely," she explained.
5. Any sincere advice?
When asked she deals with uncertainty in her life, Kubra gave a very heartfelt answer. "True, un-dented faith in Allah. The Lord that created from the grains of sand to the galaxies and the universe. Everything is so intricately put together… running smoothly every second of the day. What makes you think He's going to leave you out? Uncertainty is a product of a lack of trust. Have faith in His plan. You'll see the best."