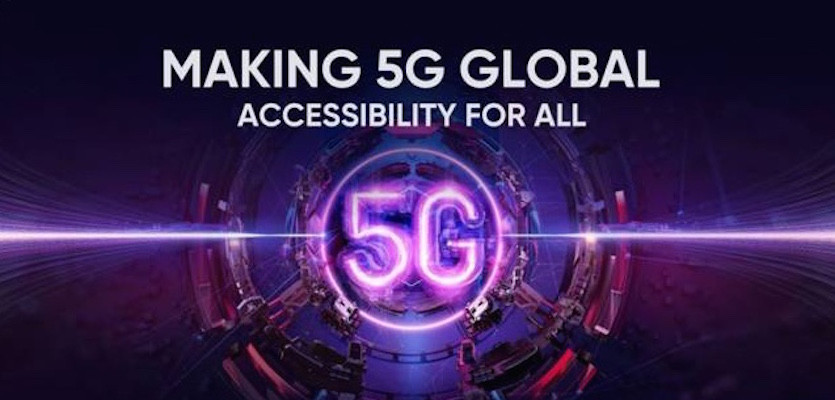 ---
Technological change is rapidly changing our present and our perspectives for the future. Therefore, smartphone companies have to work hard to match the pace of these changes according to their customers' needs. The 5G technology has been in talks for a long time now and this next generation of networking technology is expected to transform the way people live and work. realme, being at the forefront of 5G change conducted a global summit to talk about its endeavour "5G for All".

For those who do not know, 5G means the fifth generation of cellular networks which is expected to be one of the fastest wireless technologies ever created. It is a wireless technology that delivers higher data speed, more reliability, very low latency, increased network capacity and a more uniform user experience.
The technology will not only be faster but will be able to handle more connected devices than the existing 4G LTE network. The youth-oriented smartphone brand, realme recently announced at the inaugural 5G Summit that it will empower 100 million young consumers with 5G smartphones within the next three years.
The summit was held in collaboration with GSMA, Counterpoint Research, and Qualcomm. To promote the 5G adoption, realme revealed its new models for the global GT series, realme 5G performance and camera flagships, which will be launched in June and July 2021, respectively. realme is committed to becoming a "populariser of 5G" with a pledge to advance the adoption of 5G in global markets, while bringing technology to more users worldwide.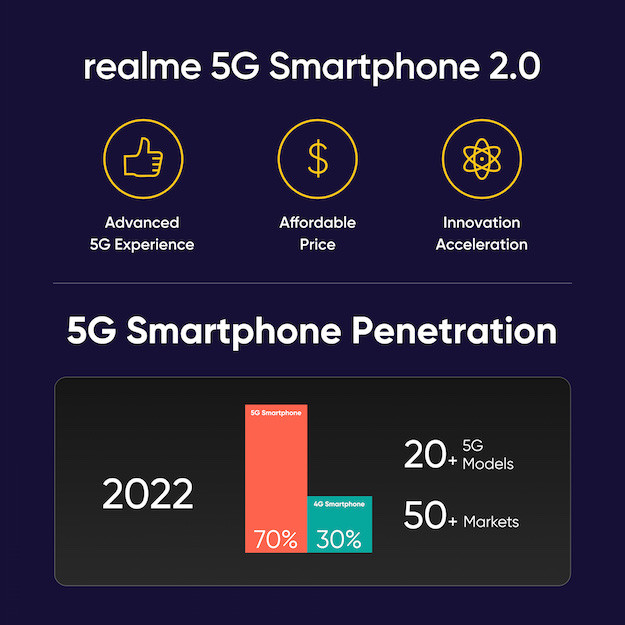 The summit was themed "Making 5G Global: Affordability for the Masses", bringing together myriad renowned leaders from industry associations, research institutions, component vendors and device manufacturers to share their insights on numerous 5G topics.
Kalvin Bahia (Principal Economist, GSMA Intelligence), Peter Richardson (VP and Co-founder, Counterpoint Research) and Rajen Vagadia (VP and President, Qualcomm India & SAARC) joined the summit sharing their views about the new 5G technology and its adoption globally.
Madhav Sheth, VP, and CEO of India and Europe, realme, discussed the first 5G model from the brand, realme X50, that will bring users slimmer and design-rich 5G phones with powerful performance.
He added how realme understands the need of the hour, "We will work hard to help popularise 5G by listening more to consumers' needs, pushing forward for more product innovation, and helping to build the broader 5G ecosystem with our industry partners."

realme plans to set up more than 10 5G pop-up stores globally to help young people in creating exclusive spaces for better 5G experiences through cloud gaming, ultra-clear AR and other popular 5G applications.
Johnny Chen, Brand Director, realme, commented "realme believes that 5G is for the younger generation - internet natives who are looking for ways to connect and express themselves beyond the physical world." The youth-centric company promises to empower the youngsters with the 5G power very soon.

Likewise, realme has launched 14 5G devices in 21 markets across the globe in 2020 alone. This makes almost 40% of all its products, and by 2022, the company aims to increase the number of its 5G offerings to over 20, upping the ratio to 70% across 50 markets. Additionally, the brand shall create 7 R&D centres worldwide to support and promote the global 5G popularisation.