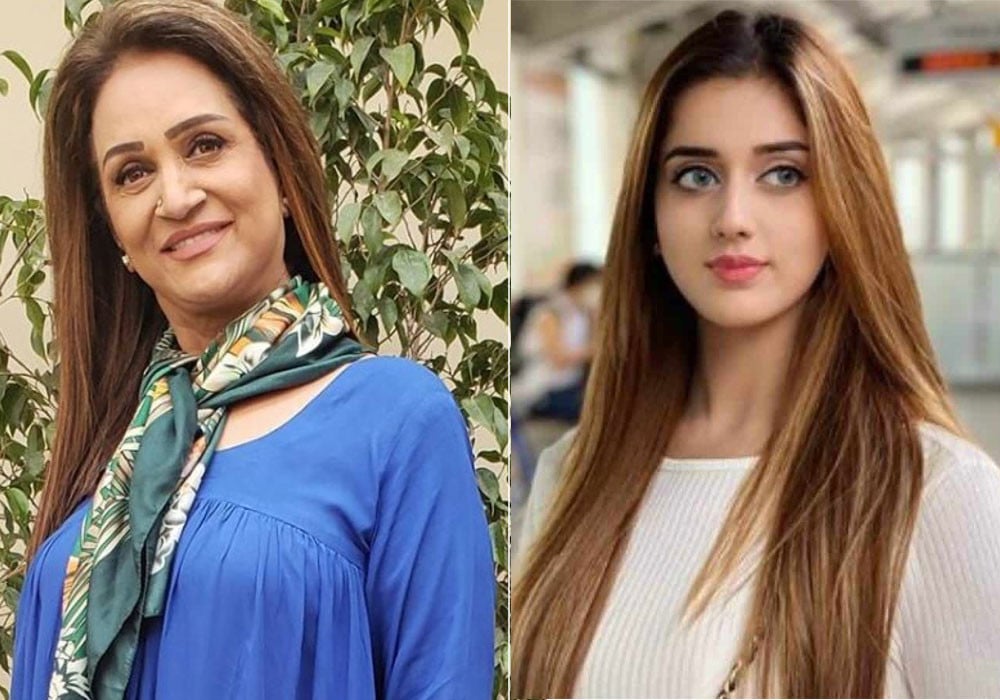 ---
Last week, Tiktoker Jannat Mirza irked many after sharing videos of herself wearing a pendant crucifix around her waist, causing many from the Christian community to feel offended.
The social media starlet, who has amassed around 13.9 million followers on the video-sharing app and enjoys another 2.2 million followers on Instagram, took down videos post backlash. But it seems she was too late, provided the jury was already out on social media, a complaint against her had been submitted to the Deputy Director FIA and a veteran celebrity had also passed her judgment against her.
One of the critics was Bushra Ansari. The renowned artist took to social media and called out Mirza for her tone-deaf video. But the TikToker wasn't having any of it and lashed back out at Ansari. Now, the Dolly Ki Ayegi Baraat actor has taken to social media once again to highlight how Mirza should have tried to understand Ansari's stance instead of getting offended.
Posting on Instragram, Ansari penned, "Afsos! (Sad!) For everything going around us. I just saw the picture and instantly got emotional about the disgrace [caused] to minorities. Without seeing or knowing that it was Jannat Mirza's unintentional mistake and she had already apologised. I saw it late and just conveyed that Islam teaches us to respect other religions too. This was the point."
Ansari further elaborated that she didn't even know Mirza's name. "But when I saw people's comment that she said sorry, I instantly deleted the post," the popular actor continued. "So kids, behave yourselves. It was a confusion exactly like she did without realising. I'm not teaching Islam. But we have to be human and respect humanity. Young kids are going to live and enjoy this life longer than us but you have to respect your elders even if they scold you for your mistakes," the Udaari star concluded.
The backstory:
Earlier, Ansari, upon acknowledging Mirza's apparently insensitive and irresponsible behaviour, commented on one of the posts featuring the now-deleted video. "Aik dur fitteh mun to banta hai (this calls for a face palm). Inn jaahil stars par afsos hai (disappointed by these ignorant stars). Na Islam ka pata na kisi or religion ka (they have no regard for Islam or any other religion)," she wrote.
Following this, Mirza shared Ansari's comment and asked her not to judge without knowing. "This is not okay at all!" she wrote. "Please do not judge anyone without knowing anything, Amma jee," replied the social media celeb. "I respect you a lot but you can't defame anyone without knowing the facts. Islam ki baat ap kaise karsakti hain, Aunty, ap koi tableeghi jamaat nahi chala rahin (besides, how can you preach Islam when it's evident you're not running an Islamic movement yourself)?."
Have something to add to the story? Share it in the comments below.