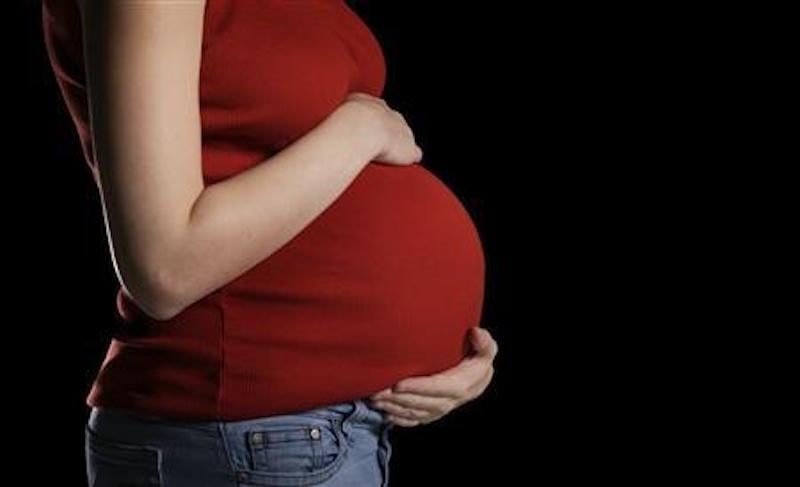 ---
Anti-Covid vaccine safe for pregnant women
Claim mortality rate of virus infected pregnant women to be 8% in Pakistan
---
KARACHI:
Instead of harming the babies, as rumored by some, the anti-Covid jab administered to the pregnant women would only positively effect through the supply of anti-bodies to the infants via breastfeeding mothers.
This was stated by the health experts at a seminar held at Dow University of Health Sciences on Monday.
The event was organized by the DUHS to clear out misconceptions and rumors regarding the inoculation of pregnant women against the coronavirus.
The speakers at the awareness seminar revealed that the pregnant women have been vaccinated against various diseases, due to the reason that women's immunity weakens during the pregnancy and results into pneumonia and attack of viral infections, particularly influenza.
"Coronavirus is creating many medical complications among the pregnant women in Pakistan," said Dr Asma Naseem of Sindh Institute of Urology and Transplantation's infectious diseases department.
She said that the women are usually under various risks and that makes their vaccination against another, potentially fatal virus, a must.
Claiming that all the anti-Covid vaccines available in Pakistan are approved by the World Health Organization, the expert enlightened the audience about the method of manufacturing the vaccine, its benefits and effects.
"A ribonucleic acid (RNA) vaccine had never been made in the world before the coronavirus hit the world," said Dr Asma, adding that the process of acquiring a vaccine through inactivated virus method is really time consuming.
She claimed that the researchers could only conclude during the wave of Ebola virus that an RNA vaccine can be acquired.
Speaking to the seminar, gynecologist Dr Nazli Hassan said that the confirmed statistics for the mortality rate of pregnant women affected by the virus for Pakistan are not available but research was carried out in Iran which upheld that rate of early birth, fetal death and cesarean deliveries has increased among the infected pregnant women.
She apprised that however, the statistics compiled on a limited scale in Pakistan suggest that the mortality rate of the pregnant women affected by the virus was 8%.
The experts stressed that every pregnant woman must not pay heed to the rumors and get vaccinated as soon as possible.
Published in The Express Tribune, June 8th, 2021.