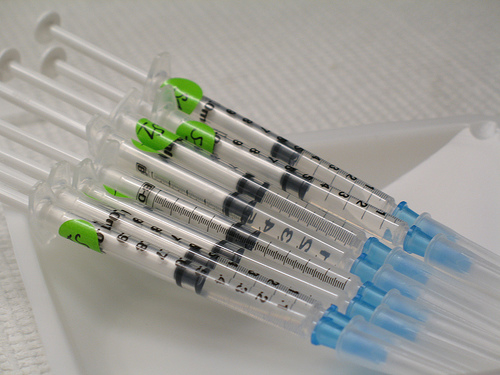 ---
PESHAWAR:
Most hospitals across the Khyber-Pakhtunkhwa (K-P) are facing a shortage of rabies vaccine despite the alarming increase in the number of dog-bite cases in the region.
The incidents of dog bites have been on the rise in Peshawar district too for the past couple of months which is a major cause of concern for the general public and Health Department alike.
In the past two months, 482 cases of dog bite were reported in the Peshawar district alone. After the incidents were reported at an increased pace, the Health Department was forced to take action and got 4,042 doses of rabies vaccine to deal with the situation. Still, hospitals across the province are facing a shortage of rabies vaccines for the past year.
Talking to The Express Tribune an official of the Health Department said that an average of 40,000 cases of dog bite were reported to them each year and in 2020 around 18,825 incidents took place in the first six months of the year alone.
"Due to the lack of vaccines in the far-flung districts, people are forced to come to Peshawar. That is why there has been an increase in the number of patients in hospitals in Peshawar. This is putting an extra burden on the district Health Department in Peshawar," he said.
"In April 180 people sought rabies vaccine and in May their number increased to 302. During the same period four cases of rat-bite, 16 cases of cat-bite, four cases of jackal-bite and two cases of donkey bite were also reported. All these people were vaccinated," he said, adding that in Peshawar Gulbahar and Landy Sarak are on top of the list where most dog-bite cases are being reported.
There is no policy to reduce the number of stray dogs in the cities and suburbs as whenever their culling is started animal rights activists also start a campaign against it thus the number of stray dogs has been on the rise in Peshawar and other large cities of the province.
There are reports of mismanagement too in the vaccination process. Patients blame that the first dose is administrated in the hospitals and for the second dose they are sent to the Health Department which is a time-consuming process.
They demanded of the government to take notice of it and make sure the availability of rabies vaccines with complete doses at all the hospitals in district and tehsil level.
Published in The Express Tribune, June 8th, 2021.