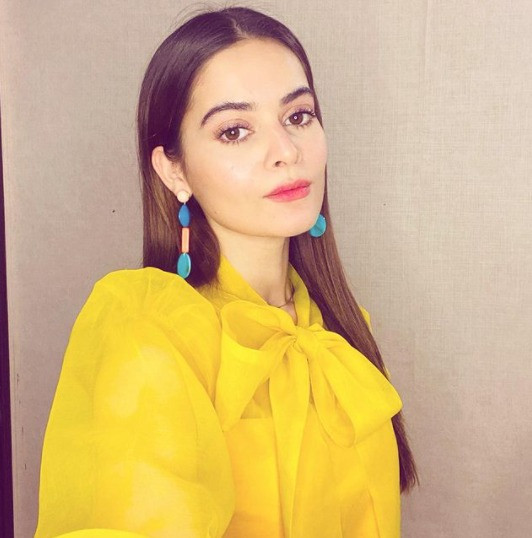 ---
SnackVideo is all set to revolutionise the world of online entertainment! It's a platform that enables everyone to celebrate life and one thing is for sure, it has become a craze, particularly in the youth. Along with attracting young content creators from all across the country, the app is charming celebrities one after the other.
The latest superstar to jump on the SnackVideo bandwagon is Minal Khan. The social media queen who has around 7 million and counting fans made an announcement on her Instagram post recently.
As an exclusive celebrity content creator of SnackVideo, Minal's very first video, uploaded on 4th June 2021, was able to garner more than 700,000 views. Not only this, the stunning starlet has already managed to gain more than 50,000 followers on the trending app.

Wait a second, are you still wondering what SnackVideo is?
The best way to find out would be to experience the fun yourself! SnackVideo is a user-friendly, short-video app, which is just a download away.
Anyone from anywhere can express his or her creativity to the world. It's free and is packed with surprises. Along with that, it also has unique tools and in-app filters that indeed can boost your content. To top up all of this, you will also receive lots of incentives upon signing up. It surely is a complete entertainment package!

Did you know millions of creators from around the word are part of the Snack Video?
Fun fact: Over 700 million and counting! In Pakistan alone, there are about 20 million monthly active users, and now with Minal Khan's presence, we are sure to see users flock to the app.

Snack Video is another name for "Fun"
Minal's first video on the app is earning views and love in leaps and bounds. It really reflects how we need more fun, and entertaining content these days. Interestingly, this is just Minal's debut trending. We are really excited to see what more she has to offer in the days to come.

Have you followed your favourite celebrity on SnackVideo yet? If not, download now and unlock the world of entertainment for yourself!