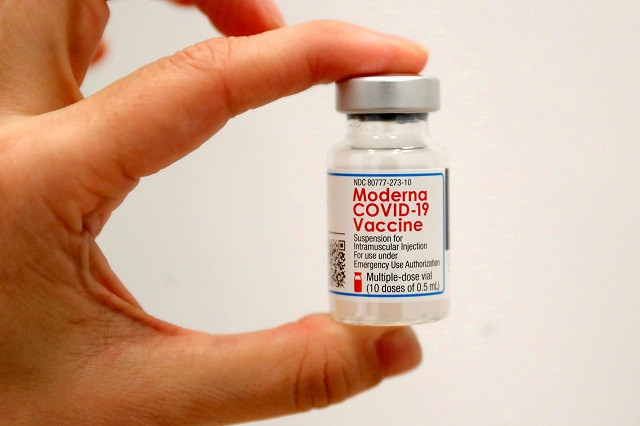 ---
US aid package to help fight Covid in Pakistan
Package incudes safety accessories and equipment for more than 3,200 frontline health workers
---
ISLAMABAD:
To cope with global Covid-19 pandemic, the United States handed over on Saturday necessary equipment for the coronavirus patients in hospitals under an assistance package for Pakistan, the health ministry announced.
The ministry said in a statement that the assistance package was delivered during a ceremony attended by Special Assistant to Prime Minister on Health Dr Faisal Sultan, officials of US embassy in Islamabad and officials of the United State Agency for International Development (USAID).
"The medical donation package consisted of safety accessories and equipment for more than 3,200 frontline health workers, 600 intensive care units (ICUs) and operation theatre, who are serving the nation while putting their lives in risk," according to the statement.
"Besides, this package will also help in oxygen monitoring support for over 1,200 hospital beds across the country, it added. "The donation [also] includes other necessary equipment for Covid-19 patients in Pakistan."
Read Pakistan receives US emergency supplies for Covid fight
Dr Sultan, described the US assistance "a landmark step", the statement said, adding that the US administration had announced $3.5 million funding for the local procurement of health-related accessories in respect of supporting the overall pandemic response.
"We are thankful to the US for helping us in this crucial time", Dr Sultan told the ceremony of the donation package. "Pakistan has received welcoming responses from the US government in the past in each difficult time," he added.
Coronavirus, Dr Sultan said, was no more a problem for only one or a few countries rather the entire world suffered badly from this pandemic. He added that in Pakistan a large number people been administered the jabs.
On the concession, the US Charge d'Affaires Lesslie Viguerie said that that the US embassy was working in joint cooperation with the National Disaster Management Authority (NDMA) and the Pakistan ministry of health.