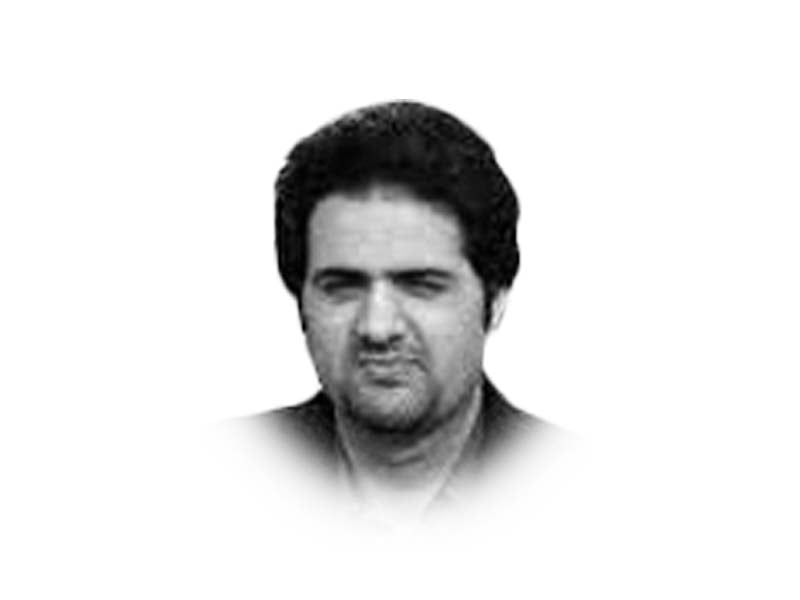 ---
There is a harsh truth to ponder over. The tons of great books that are shipped from the West to Pakistan end up in garbage or at best sold to the scavengers for a silly price, when actually they should be an important part of our lives. Sadly, the outwardly shiny western ideas such as democracy and journalistic freedom are tweaked and made into important parts of our lives when they should end up nowhere but in garbage. Pakistan is overfeeding itself with nice sounding causes such as journalistic freedom, feminism, and so forth when in reality it is consuming nothing but pure junk.
If the nation wants to ram down its throat something western, let it be science. Because we may survive without feminism and ballot, and we have, but we will absolutely not survive the onslaught of a changing environment. In morning shows and relentless talk shows both anchors and commentators have one thing in common: knowingly indulging in a pretentious and ludicrous conversation. Why can't those become science shows so that children as well as their mothers, who watch nothing but bridal make-up on those morning shows, can together make an informed citizenry and contribute toward a nation that knows about its true enemy, aka climate change?
Last month, strong winds from the cyclone Tauktae caused heavy damage in Karachi. Several were killed. The only news reports I could find were about how Karachi had been under a major heat spell preceding the cyclone. People shared a video of a tall building on social media and that was the end of it. Not a single word about how a changing environment caused it all. Some people even enjoyed the winds and rain, which is a Pakistani thing. Every time it rains, for some reason Pakistanis are happy. The news outlets cannot hide their excitement driving the point further home that untimely rain means beautiful weather.
Then came the Islamabad wildfire. Countless trees were burnt. The city was in the grip of a heat wave partly because of the wildfire. A dying tree releases the carbon it has consumed through its lifetime. Lo and behold, the news came and went without any mention of climate change.
The reason all this is so dangerous is because Pakistan is still in the ignorance phase of climate change. Americans were kept ignorant by keeping a lid over the problem for decades and when it became inevitable, a sophisticated propaganda campaign was unleashed by oil corporations enlisting scientists and authors to deny the Anthropocene, which means that human activity is causing climate degradation. Once Pakistanis realise the threat of climate change, it would be followed by denialism driven propaganda.
There would be deniers-for-hire following the American model. And boy do we have such noisemakers-for-hire in Pakistan. In America, it is the pro-government journalists that are the most popular and well known. The ones questioning the status quo and speaking truth to power are on the fringes such as Glenn Greenwald, Jeremy Scahill, Amy Goodman and so forth. In Pakistan, it is the anti-establishment journalists that are the most well-known and I hesitate in labelling them the most popular. Enlisting these daily-wager-for-hire-journalists wouldn't be a problem for the powers whose interests lie in denying climate change in Pakistan. Major corporations selling air conditioner units, cars, and other equipment, which release a ridiculous amount of carbon into the atmosphere, would easily hire such journalism czars, if you will.
I have not seen the so-called feminists in Pakistan give their two cents to climate change. They'd probably argue that theirs is a cause that fights for the protection of the weak from the strong bully. That they are about creating a balance between human to human interaction. Well, I'd gladly break it to those lesser mortals that climate change is caused by humans and it is coming for all of them. We need science to become fashionable.
Published in The Express Tribune, June 6th, 2021.
Like Opinion & Editorial on Facebook, follow @ETOpEd on Twitter to receive all updates on all our daily pieces.