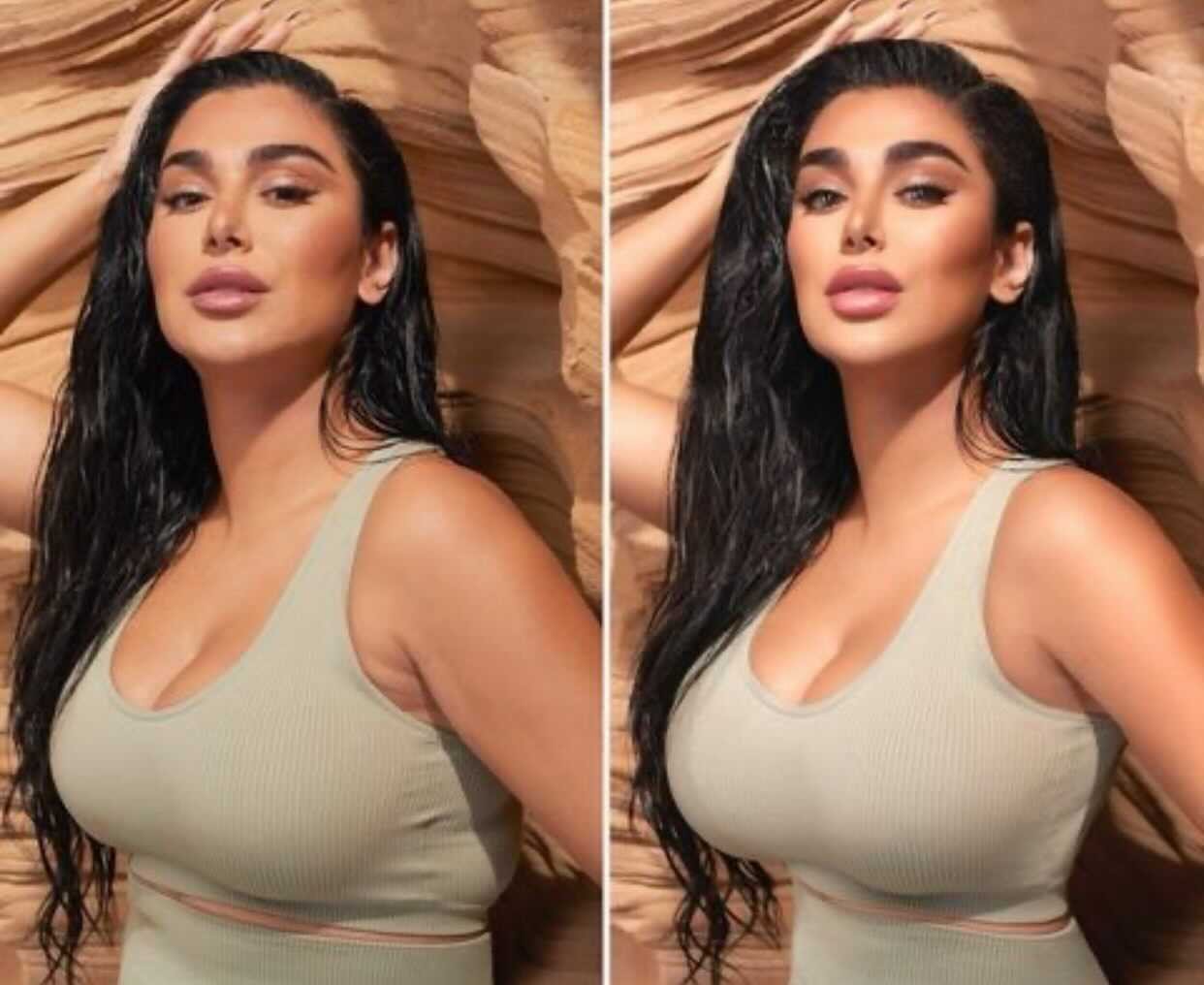 ---
Earlier this year, makeup guru Huda Kattan condemned advertisements that endorse changing the appearance of one's body through photo-editing apps. Still on a mission to stop "toxic beauty standards", the Huda Beauty founder has now kickstarted a petition to make it compulsory for cosmetic brands to disclose when their photos and advertisements have been edited. According to her, "unrealistic beauty standards" are being created by beauty companies and influencers, reported The Insider.
Kattan released a YouTube video titled "STOP Toxic Beauty Standards." In the clip, she spoke about feeling "ugly and unworthy" when she first entered the beauty industry. "I didn't realise it at the time, but I was wearing makeup to kind of cover up who I was because I felt like I wasn't enough and I had to become somebody else," Kattan said. "And that's the amazing, transformational power of makeup. The danger is when we don't understand that we don't need it to be the same person — but that's not what we're told."
According to Kattan, consumers are often encouraged to "look a certain way" and match the criteria that big beauty companies have created so that consumers purchase products from them. While she remains forever grateful to the beauty industry for changing her life, Kattan mentioned she still worries that some "ugly aspects of the industry" are "going to get worse" if they're not changed soon.
"The problem is when we create a rhetoric, a story, telling people that they're not good enough, telling people that they need something in order to be beautiful, and that they're unworthy and they're ugly," she said. Kattan concluding by saying that consumers need to "democratise beauty," while brands need to be honest and stop "selling an unattainable beauty standard".