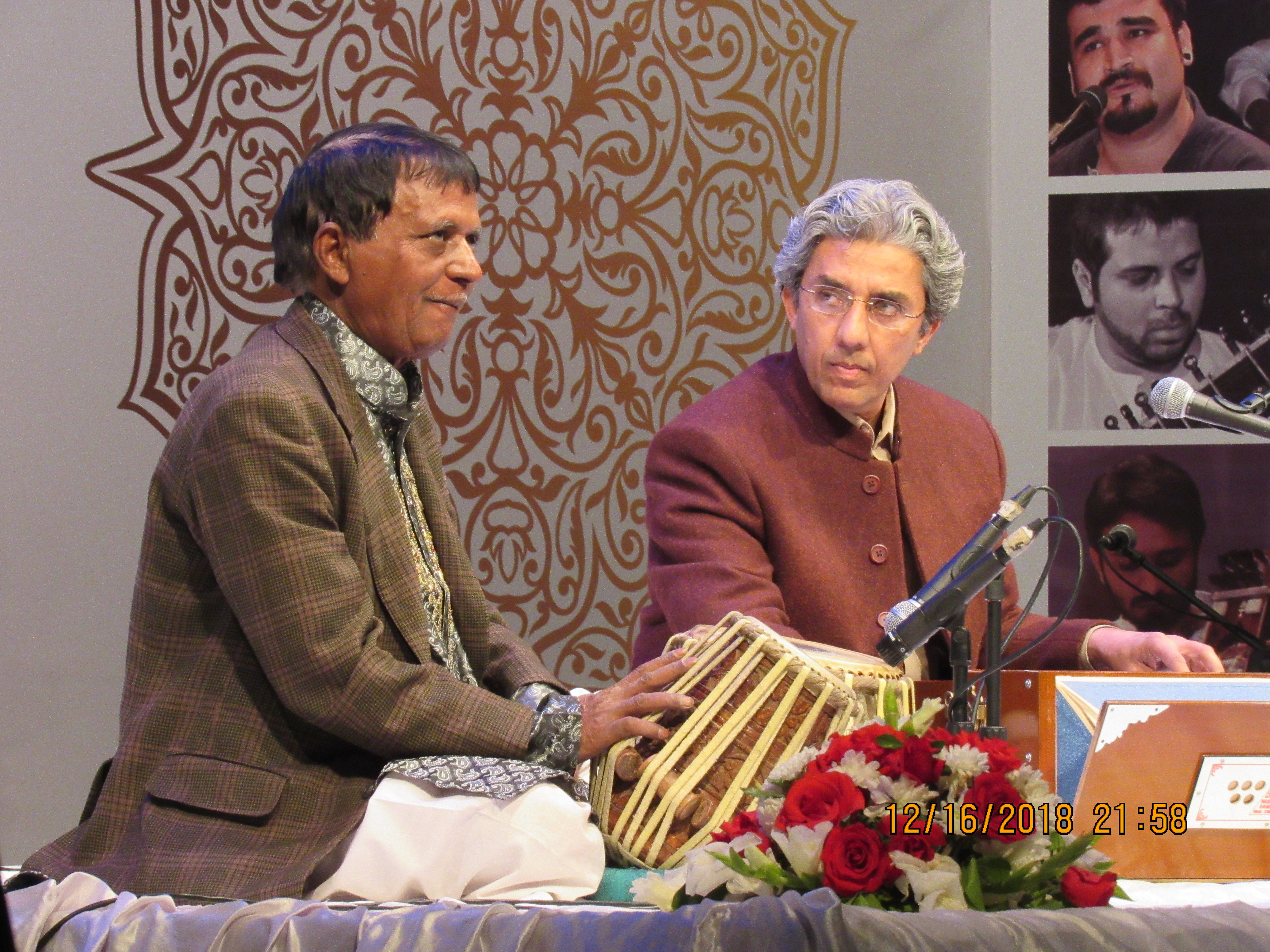 ---
KARACHI:
The 12th Tehzeeb Festival, recordings for which are ongoing in major cities of the country, is set to be released online soon. The musical event will present performances from a plethora of musicians from across the country specialising in South Asian classical and folk music. "We started this around 13 years ago. We were a team of like-minded people, and our main goal was the promotion of Pakistani culture, as well as its development," said Sharif Awan, cultural revivalist, and founder of the Tehzeeb Foundation.
Due to the pandemic, the festival went online for the first time last year. The festival will be released online this year as well, but the focus has shifted from real-time performances that frequently become victim to shoddy internet connections, to high-quality, pre-recorded content. Reflecting on the issue of presenting a sacred tradition live in an essentially profane virtual space, Awan was clear in his reservations. Speaking with reference to the festival last year, he shared, "Making music is work of a rather delicate nature, and bringing it online, playing it live exclusively on Facebook and YouTube was something that was new all over the world, and the consensus was that the experience and the results were unsatisfactory."
Reflecting on the trials and tribulations of going live in a digital space, he explained, "If my artists are playing from Germany or India, what kind of internet do they have access to? What technological glitches do we have to deal with at our end? We were rather discouraged towards the end last year."
However, he sees hope in the midst of the (virtual) rubble. Speaking about the positives of going online, the festival's focus on accessibility was clear. "Normally, it is rare to find a large audience for folk or classical music. You'd be pleased to know that our show reached thousands of people, and while serious listeners complained about the audio quality, at the end of the day, our artists got the exposure that had otherwise only been a dream," he shared.
On the topic of saving costs, the benefits were rather apparent. "We ended up diverting the funds that would otherwise go towards logistics towards the financial welfare of the artists. We made it a point to help out local talent," explained Awan. The musician's benefit does not end with the money earned from the festival when it comes to going online. "I know ustaads who had teaching as a primary source of income. Their income has increased by a huge amount. A person in America will pay the ustaad very well for an online lesson as compared to someone living in Pakistan and accessing the ustaad physically. Their reach has increased massively," he shared.
The defining features of this year's line-up are its emphasis on local talent and an increase in newcomers. "You can see that the seniors, unfortunately, are reducing in number. All my attention has now been diverted to promoting new talent. Encouraging the younger lot," emphasised Awan.
This year's line-up consists solely of local talent, since the incorporation of international artists, as previously learned, comes with a host of technical challenges. The festival will feature performances of the flute, sitar, rubab, as well as a performance by the country's only santoor player. Awan's focus on diversity in this year's festival was clear, with artists from all over the country taking part in recording sessions taking place in Islamabad, Lahore, and Karachi.
For Awan, the festival is a way to take ownership of a cultural tradition we have inherited. On the issue of terminology and its use in defining national identities, he explained, "It is certainly Indian classical music; I have no grudge against the terminology. But, you know, this is Pakistani classical music as well. What we have asserted through our work is that it is essentially South Asian classical music. In calling it Indian classical music, you are limiting the scope of it."
He further elaborated, "This is practised in countries like Pakistan, Bangladesh, Sri Lanka, Nepal, Bhutan, even Afghanistan. Calling it Indian classical music is like calling Urdu ghazal Pakistani."
Stressing on the complicated yet impactful nature of labels and their role in demarcating cultural heritage, Awan said, "You can call it Indian or Pakistani, I have no qualms with that, but this is about rediscovery and ownership. Pakistan's ownership of South Asian classical music should be as much as our folk music. Don't reject it by calling it just Indian. This is a human resource and heritage. It has developed over at least 3000 years of recorded history."
"If we claim this tradition as our inheritance, then developing it and helping it reach a wider audience, consolidating it with a futuristic view, that is our prime duty," concluded Awan.