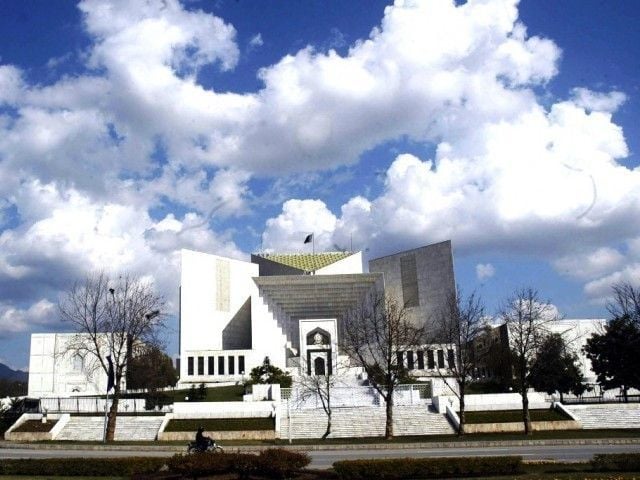 ---
ISLAMABAD:
The lawyer for senior Pakistan Peoples Party (PPP) leader Syed Khursheed Ahmed Shah sought time from the Supreme Court on Thursday for consultation with his client on withdrawal of his bail application in a National Accountability Bureau (NAB) reference case.
A three-member bench, headed by Justice Mushir Alam and comprising Justice Sardar Tariq Masood, and Justice Aminud Din Khan, heard the post-arrest bail plea filed by Shah through his lawyer, Advocate Makhdoom Ali Khan.
During the proceedings, Justice Sardar Tariq Masood said that the court did not want to close the door of high court on Shah. He told Advocate Khan that it would be appropriate to withdraw the bail application and approach the high court.
The judge said that if the case was dismissed by the high court, appeals could be heard by the apex court on all points. But, he added, if the apex court dismissed the appeal, Khursheed Shah would have no other option left.
Advocate Makhdoom Ali Khan requested the bench that he would inform the court about withdrawing the bail plea after consulting his client. The court then postponed the hearing. The court also adjourned the hearing of pre-arrest bail of Khurshid Shah's son and Shah's wives.
Earlier, at the outset of the hearing, Justice Sardar Tariq asked how many foreign visits did Khurshid Shah's family make, saying that according to NAB, there were 140 foreign visits. Khan replied that travel expenses of Shah were not part of the reference.
The judge also asked about the independence of Shah's family members. Makhdoom Ali Khan responded that it was clear in the tax returns how long the family was dependent.
Justice Mushir Alam said that the accused were also responsible for delay in decisions. He added that how could the case proceed when an accused sought adjournment of a hearing the other on another hearing.
Justice Sardar Tariq asked if the issue of delay in decision was raised at the high court. He also pointed out that how could the issue be raised in the Supreme Court when it was not raised at the high court. Makhdoom Ali Khan responded that the Supreme Court could see the facts itself.
NAB had arrested Shah on September 18, 2019 from Islamabad. He is accused of transferring an amenity plot in the Sukkur Cooperative Society under his name to build a bungalow, besides owning hotels, filling stations and bungalows registered under the names of his front men and benami companies.