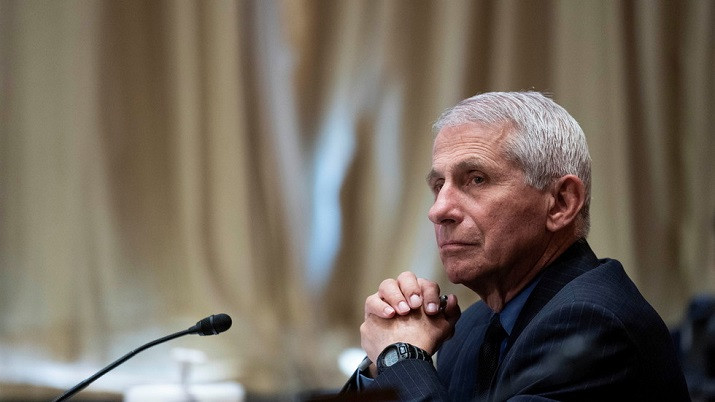 ---
WHO official thanked Fauci for dismissing Covid lab leak 'myths'
Top US medical advisor reciprocated next day, thanking Daszak for his 'kind note'
---
US Chief Medical Advisor Anthony Fauci received praise from an official of the World Health Organization (WHO) for setting aside 'myths' that the virus was man-made.
According to new internal messages, Peter Daszak, part of the WHO team that travelled to China to probe the virus origins, sent Fauci an email on April 18, 2020, thanking him for pushing the assertion back that COVID-19 was the result of a lab leak, RT reported.
The message was part of a series of emails acquired through a Freedom of Information Act request by BuzzFeed.
"I just wanted to say a personal thank you on behalf of our staff and collaborators, for publicly standing up and stating that the scientific evidence supports a natural origin for COVID-19 from a bat-to-human spillover, not a lab release from the Wuhan Institute of Virology," Daszak was quoted to have written.
Read Why scientists are concerned about leaks at biolabs
Daszak went on to term Fauci's comments as "brave", as they came from a "trusted voice", saying they would help "dispel the myths being spun around the virus's origins."
Fauci reciprocated the very next day, expressing himself as, "Many thanks for your kind note."
The WHO official was one of the team members who travelled to Wuhan to investigate Covid-19 origins. The probe concluded in March, terming the lab-leak theory 'highly unlikely', and that it was probable, but not certain, that the disease was a result of transmission to humans from animals.
Daszak was also the one to recently term suggestions about the virus leak from a lab as "conspiracy theories."