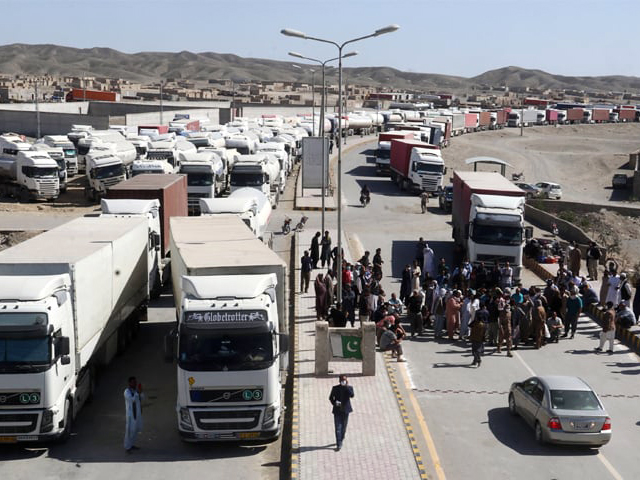 ---
Three markets are being established at the Pak-Iran border in Balochistan after the two countries signed a memorandum of understanding (MoU) in April this year, the PM's adviser on commerce and trade said.
In a tweet on Tuesday, Adviser to Prime Minister on Commerce and Investment Abdul Razzak Dawood said "Three Border Markets are now being established at Gabd, Mund & Chedgi in Balochistan, near our [Pakistan] border with Iran."
MOC is pleased to inform that the Memorandum of Understanding (MOU) to establish Border Markets along the border was signed between Pakistan & Iran in April 2021. Three Border Markets are now being established at Gabd, Mund & Chedgi in Balochistan, near our border with Iran.

— Abdul Razak Dawood (@razak_dawood) June 1, 2021
According to the MoU signed, both sides agreed to establish 'Border Markets' along the border signed between Pakistan and Iran in April 2021.
These will not only enhance bilateral trade but it would also provide economic opportunities and sustenance to people residing in the border areas, the adviser said in a follow-up tweet.
In the first phase, three markets will be opened in the border points and in the second phase of the plan, joint border bazaars will be established in three other border points later.
It is pertinent to mention that as per the agreement, six marketplaces are to be built on the border between Balochistan and the Iranian province of Sistan-Baluchestan.
The two countries are sorting out different ways, including a free trade agreement, to boost their trivial bilateral trade volume.
Currently, the bilateral trade between the two neighbours stands at $359 million.
Last September, Prime Minister Imran Khan had approved the establishment of 18 markets along the borders of Iran and Afghanistan. Of them, 12 will be established near the Afghanistan border.
(With additional input from agencies)
COMMENTS
Comments are moderated and generally will be posted if they are on-topic and not abusive.
For more information, please see our Comments FAQ