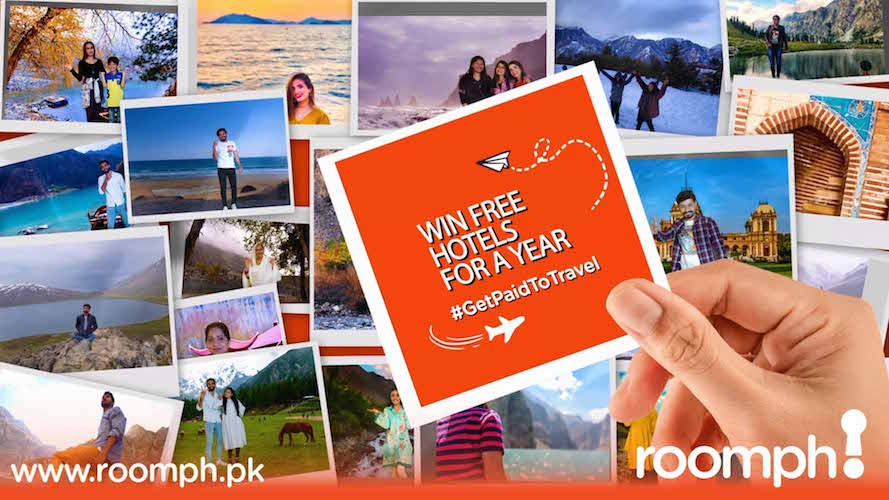 ---
It's a hot summer evening, you lay back on your sofa sipping on your chai while a soap opera plays in the background. Your back throbs from the exhaustion of a 45-minute drive back home from work, and your skin feels dry and clogged. There is a longing inside of you. A profound need to break away from the dullness of routine. A breakthrough, you think to yourself. An occurrence that is to usher you into a completely new and different phase of your being.
Is it the job promotion you have long hoped for? To adopt a cat? Maybe it's to put your travel boots back to work and go on that dream getaway trip you have always fantasized about. That is what you silently crave; a journey of self-discovery, endless fun and to be handed a life-changing opportunity.
What if you were to learn that a once in a lifetime opportunity is closer than you thought? Because now it is.
We Pakistanis are blessed to live in a land infused with destinations marked by distinct topography, cultures, languages, cuisines and music. It is what makes travelling worth the while. However, one of the foremost dilemmas we as a keen traveler tend to face, is of "EXPENSES". Whether it's splurging for a close friend's wedding or grabbing the new iPhone 12 as soon as it hits the market, our travel fund is either squandered or never sufficient.

roomph, a Pakistan-based online travel portal, in their brilliantly crafted campaign, #GetPaidtoTravel encompasses all these predicaments and unravels the perfect solution. Inaugurated as a segment of the company's official launch, #GetPaidtoTravel has taken the digital world by storm. It is an online competition whereby three lucky winners will be selected on August 14 and be entitled to a grand prize of PKR 1M, free hotel stays, air tickets, unlimited bus & train travel for a whole year.
Apart from creating a frenzy on social media, #GetPaidtoTravel has gotten everyone pinning down their travel fantasies in the most creative and illustrious of ways and has divulged everybody's inner travel enthusiast that was eager to be let out. The most beautiful take away from the campaign by far is the notion that every individual perceives travelling differently.
Here are some of our favorite entries from the contest so far: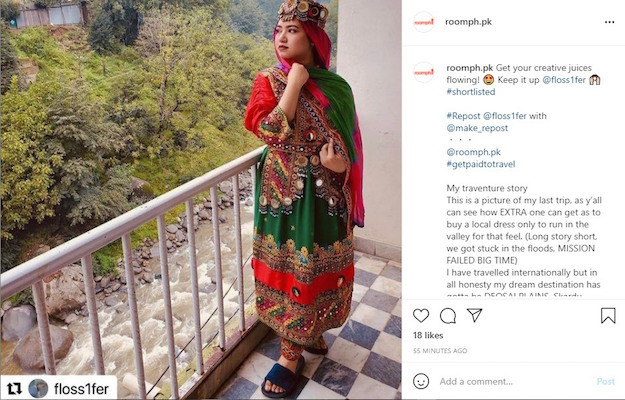 In her entry, Ayesha thoroughly described the joy she felt, and the new experiences she gained by diving deep into the Pakhtun culture. It reflects on how, many travellers love to fully indulge in the cultures of the places they visit.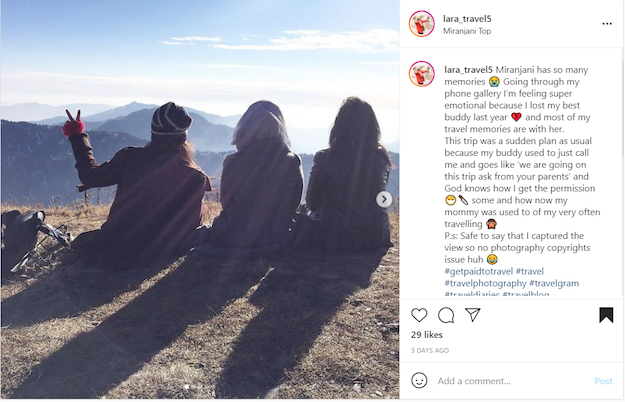 This hearty take on travel was by lara_travel5 where she described her travel adventures as a way to escape and make memories with her loved ones.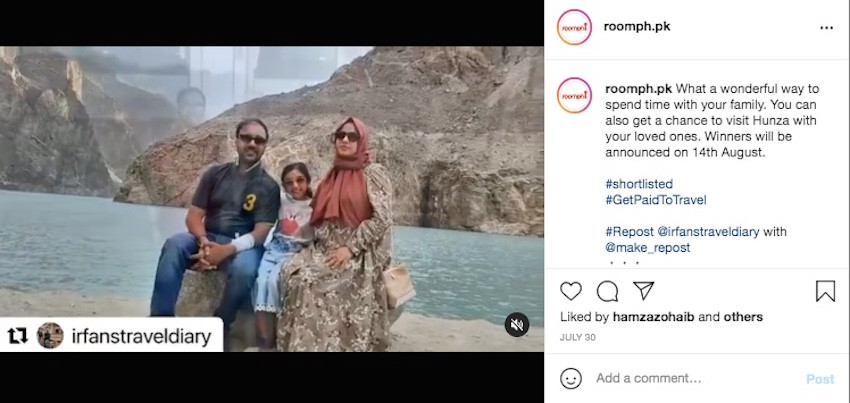 In this entry, Irfan highlights the cherished memories and experiences he relished while travelling with his family.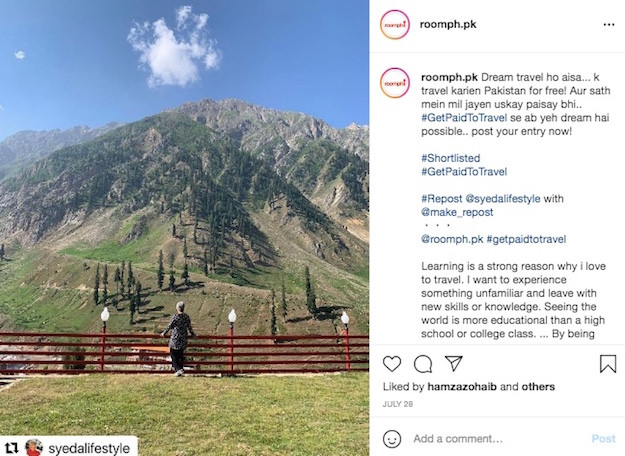 And of course, Syeda's fun-filled entry illustrates how travelling is not only confined to the young, but is an endeavour that is to be enjoyed by people of all ages.
How to participate?
Post a picture or video of your past travel experience or a dream destination on your Instagram, Facebook or Twitter
In the caption mention what makes that place special
Use the #GetPaidToTravel, tag @roomph.pk and you are in!
Three lucky winners will be announced on August 14th, 2021

All the praise and hype surrounding roomph and its intelligently devised campaign, is well-deserved. Not only are they successfully promoting smart tourism in Pakistan and granting a glamorous opportunity to the masses of the country to travel and explore for free, but also doing so at a time when people are looking forward to it the most.
This is your calling! This may be the news you were waiting for. This may well be your breakthrough. When we say it is an opportunity for you to latch on to, we very well mean it!
Don't wait any longer and hop onto your Instagram/Facebook and get posting. Participate. That one post of yours can be life changing. And who knows, you might just end up using your travel fund to purchase that iPhone 12 instead. Anything is possible!
---

About Roomph

roomph– an online hotel booking platform has quickly managed to add that extra oomph to the hotel industry of Pakistan. The legacy-driven, revolutionary company offers budget accommodation in 90+ destinations across Pakistan with 12,000 rooms and service standards that can truly make your trip memorable.

Hurry and enter the competition right away. We know we will not be missing out on this golden chance; you shouldn't either!