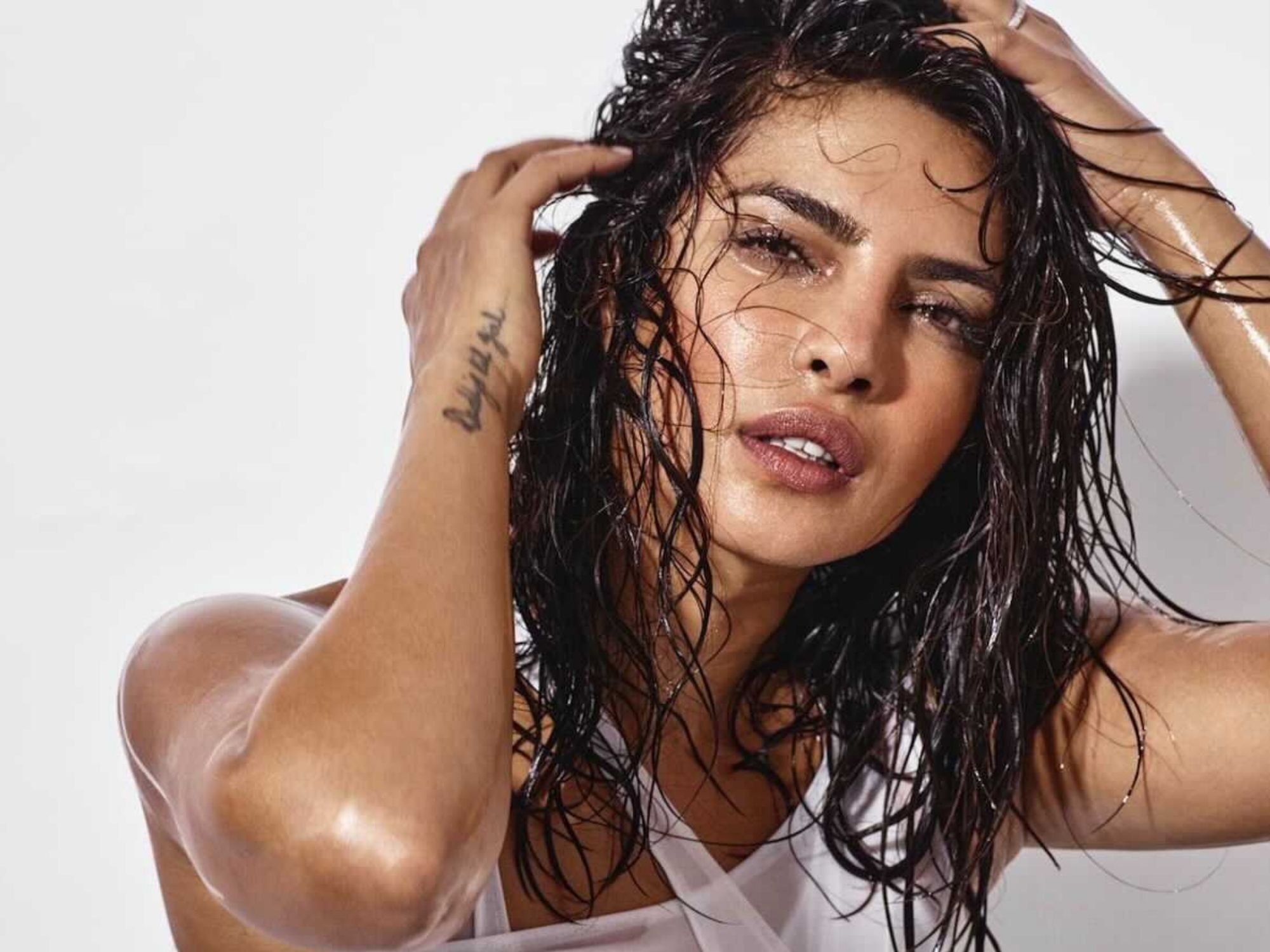 ---
Priyanka Chopra Jonas is always on the go. The former Miss World has been under intense scrutiny as of late, be it for her stance on Pakistan, her help with the alarming coronavirus surge in her birth country, India or her silence on Palestine.
The Bollywood star has gradually made her mark in Hollywood as well. With a few big-budget projects lined up, Priyanka is all set to come out of the stereotypical cocoon. But that's not all she has been in the news for. Recently, the Bluffmaster star bared all in a tete-a-tete with Vogue Australia. Here are few noteworthy excerpts from the tell-all interview.
India's Covid crisis – A helping hand
Priyanka and her American singer husband Nick Jonas have been doing their bit to help the ongoing Covid crisis in India. Her mantra is straightforward. "Simply put, no one is safe until we are all safe," she told the publication. "As a global community, we have to be willing to step in and help where we can. That is my belief."
Talking about her mother, who happens to a retired Indian Army doctor, Priyanka added, "She is a doctor and is spending her time trying to help in whichever way she can, and while I worry for her, I think that it's everyone's responsibility to help those in need right now."
The secret to a happy marriage
The star married Nick in a fairytale wedding in 2018 after a brief courtship. And one of the things she loves about the Jealous singer is how he really isn't into cricket. "It makes me so happy that my husband is American and is so not into cricket. And that he and I are on the same team when we're watching, which is team India."
She added, "I married somebody with wanderlust. Just experiencing life outside of a movie set, and outside of a premiere. And outside of work, which I don't consider work. Now, suddenly, I'm like, it's actually fun to take a couple of friends out and go for dinner. I never even thought about those things. Who would have thought that my life would end up being like that, where me and my teammate sit at the dining table and we build upon each other? It's such a joy. I feel very, very blessed."
Spilling the secret to a happy marriage, Priyanka shared she's still new to the whole idea. "I am just two years in. So, I wouldn't be able to tell you so much." She revealed that communication is also very important. "According to me, the secret is conversation. And actually, sitting down, being able to talk to each other, spend time with each other and actually enjoy it. I think it is an amazing secret."
Breaking stereotypes
While she tasted success at an early age, her fruitful career didn't come without shortcomings. "I was always so afraid that if I didn't hold on really tight, I was going to lose it," PeeCee shared. "I've worked so hard for this. No one has given me this career. Every single failure and success has been mine on my own. If I miss one thing, the sky will collapse and my career will be over."
Talking about breaking the stereotypes in Hollywood, Priyanka mused, "We as Asians have always been taught that you've got to run faster than everyone to get where you're going. I wanted to be seen as a mainstream leading lady, and not be boxed into the stereotype I saw a lot of."
She noted, "That required 10 years of work. And finally, I feel like I've been able to get to a place where I am doing that. So, I think the responsibility is to constantly push the goalposts, not just for yourself, but for everyone who comes after you. For the next generation of South Asian talent, I want it not to take 10 years for them to get the roles that they want."
Balancing professional and personal life
However, Priyanka does believe it takes effort to balance her professional and personal front. "I've never treated work like work," she said. "I am very privileged to be amongst a percentage of people around the world who wake up every morning and do something they love." She continued, "No one only wins. I've lost many battles. I've done many, many movies that no one has watched. It's what you do after failures that defines you. To me, life is a ladder. It's never a destination."
Have something to add to the story? Share it in the comments below.