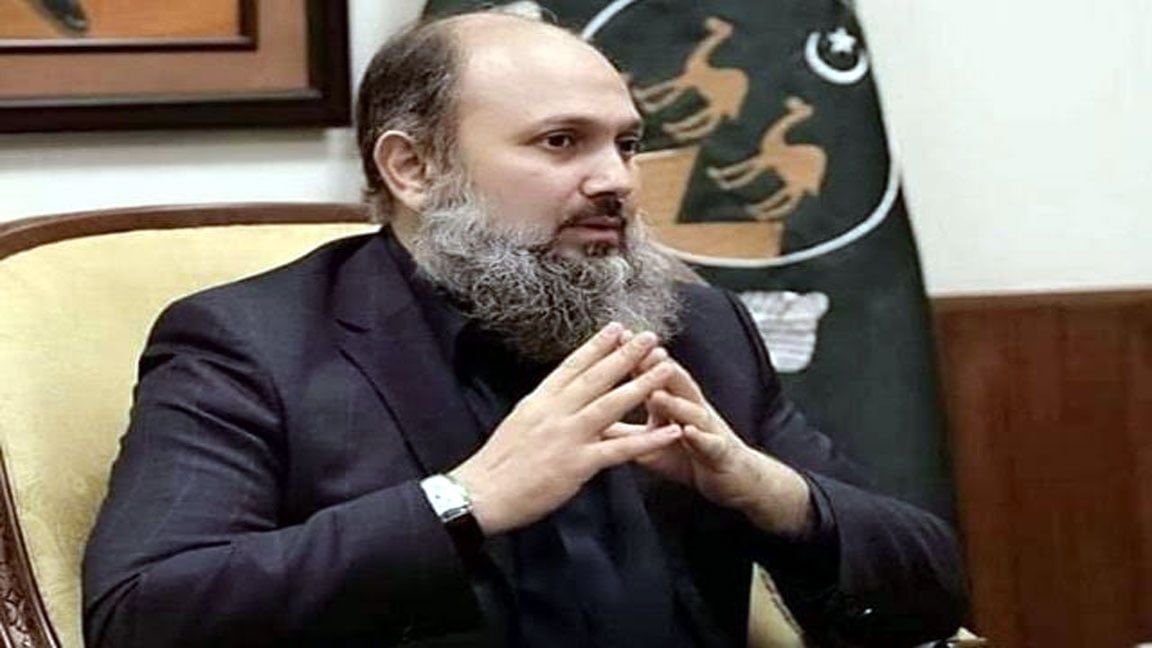 ---
QUETTA:
Balochistan Chief Minister Jam Kamal on Monday called for providing more doses of vaccine for the province, as part of efforts to get all people vaccinated against the coronavirus.
The CM said this while attending a meeting of the National Coordination Committee presided over by Prime Minister Imran Khan via a video link.
Taking stock of the current situation of contagion in Balochistan and vaccination campaign, the chief minister informed said that "concrete steps" were being taken to ensure strict implementation of the National Command Operation Center (NCOC) guidelines.
"Initially there were challenges with regard to vaccination, but due to effective measures taken by the Health Department and other agencies concerned, the process of vaccination is going on in a better manner and people are vaccinating voluntarily," CM Kamal said.
The CM also called for providing more doses of vaccine on the occasion.
Earlier, officials informed the participants of the meeting that doses of vaccine against five types of coronavirus are being given across the country at present. While 7.9 million people across the country have been vaccinated against the coronavirus, they added.
Prime Minister Imran Khan paid tributes to the provinces for taking effective steps for the implementation of vaccinations and SOPs.
The meeting was attended by Balochistan Home Minister Mir Zia Langau, Parliamentary Health Secretary Dr Rababa Buledi, additional home chief secretary, principal secretary to the chief minister, education secretary, finance secretary, special secretary health, director of public relations, BCOC in-charge and health experts, authorities.