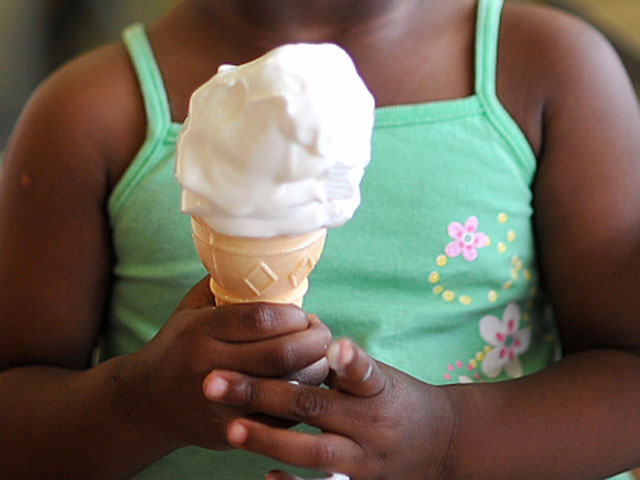 ---
RAWALPINDI:
The start-up venture of stir-fried ice cream by a jobless degree-holder in Rawalpindi has drawn customers from every nook and cranny of the city.
The entrepreneur, Salman Qureshi, said he was unemployed after completing his studies after which he started learning to make ice cream online. After learning the skill, he purchased an ice-pan and launched his business on Tipu Road.
Salman sets up his stall in front of Waqar-ul-Nisa Girls College every evening. He said the people like his rolled ice cream very much and its preparation process resembled the traditional tak-a-tak dish.
Salman said that although the ice pan looked simple, its technology makes it unique as it does not require to become hot like a normal pan. He added that the temperature on the pan could cool down to -14 degrees Celsius.
The entrepreneur said the people of Rawalpindi call it ice cream but it is popular as rolled ice creams in different cities of the country. "Most customers like mangoes, strawberries, bananas, apples, grapes, peaches, doughnuts, wafers, and other flavours," he added.
Salman said he had no formal training in making ice cream and learnt all of the techniques online. He added that his experiments had made him an expert, and now he can make dozens of cups in a few minutes.
He said the ice pan required to make stir-fried ice cream was not available in Pakistan and had to be imported which costs around Rs175,000.
He said a cup of fresh fruits flavours sold from Rs150 to Rs260 while those prepared using cream and chocolate costs between Rs100 and Rs180.
The young businessman said he worked for six hours daily during the summer season and on average earned up to Rs7,000. "Nothing is difficult if a person works hard," he added.
Some young ice-cream lovers said the stir-fried ice cream taste different from traditional ones and fast becoming popular.
Published in The Express Tribune, June 1st, 2021.