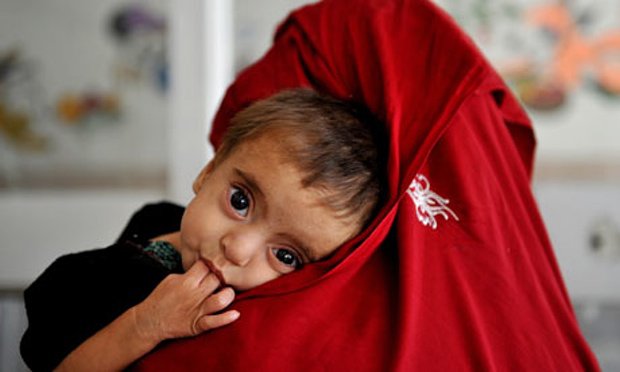 ---
ISLAMABAD:
The world has been facing a paradox of widespread food insecurity and malnutrition amid net food surpluses. Increased food supplies do not automatically enhance access to food, especially by the poorer groups of society. The situation in Pakistan is no different.
The Federal Minister for National Food Security and Research Syed Fakhar Imam said this while addressing the UKAID and Sustainable Development Policy Institute (SDPI) meeting on 'Ensuring food security through the use of technology' in Islamabad on Monday.
He stated that according to the constitution of Pakistan, access to food is one of the fundamental rights, therefore, ending hunger is one of the priority areas of every regime in the country. He said that the government of Pakistan has also expressed strong commitment to adopt the global Sustainable Development Goals (SDGs) as a national agenda, both at federal and provincial levels.
Within this framework, the achievement of food security is emphasised as a top priority for Pakistan with the commitment to pursue the goal of "ending hunger, achieving food security and improved nutrition and promoting sustainable agriculture" (SDG 2) and other related targets, he maintained.
The minister mentioned that despite a strong agricultural base, the country fares poorly with respect to indicators of food security. While figuring among the top producers of staple foods and diary, Pakistan ranks a dismal 76th out of 107 countries in the Global Food Security Index, he lamented, adding that malnutrition is the most serious consequence of food insecurity.
"The most recent National Nutrition Survey estimated the prevalence of stunting among children aged less than five years is of 44%, an alarming rate which has remained virtually unchanged since 1965," Imam said. In Pakistan, 15% of children under the age of five suffer from acute malnutrition — the second-highest rate in the region, he informed, adding that a high percentage of the population is underweight or suffers from micronutrient deficiencies.
The minister further stated that these nutritional inadequacies hinder the development of the intellectual faculties of school-going children and young adults consigned to such diets and could thus perpetuate intergenerational inequalities of opportunity and income.
The Ministry of Finance has estimated that micronutrient deficiencies alone are causing a loss of more than 2.5 per cent of the GDP, he informed. This situation also represents a significant threat to Pakistan's development and stability, as it is recognised that hunger and poverty are among the root causes of extreme behaviors and violence, he added.
Published in The Express Tribune, June 1st, 2021.