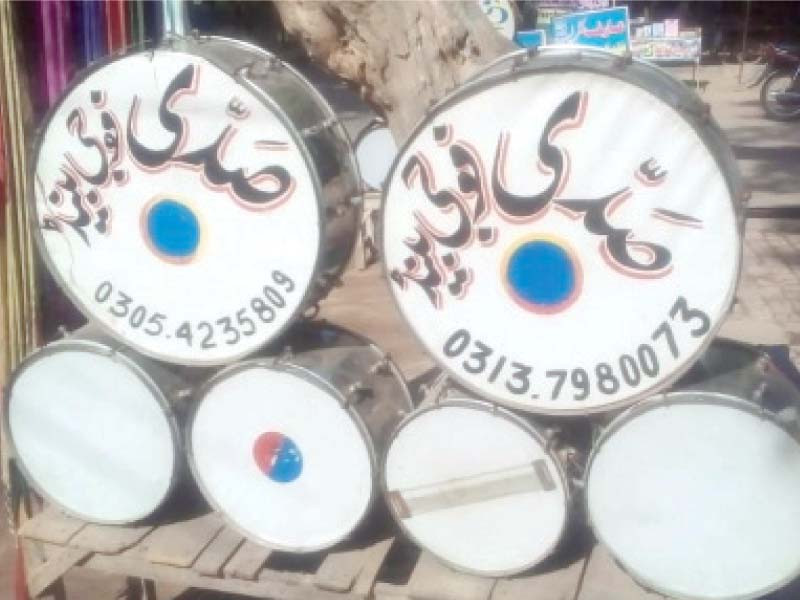 ---
Drummers struggle to stay afloat amid pandemic
Seek financial assistance under Ehsas programme
---
CHICHAWATNI:
Traditional musicians who perform at weddings and other events are facing acute financial hardship due to restrictions on social gatherings imposed to curb the spread of coronavirus.
For the past one and a half years, the government has imposed strict restrictions on social activities under standard operating procedures (SOPs) introduced to control the deadly coronavirus pandemic.
Like small businessmen and labourers, the families of the musicians are also facing hunger.
Celebrating weddings is not just a tradition but an effective means of expressing happiness in villages and cities.
Traditional music instruments, especially drums, have been an integral part of any celebration in Punjab, especially wedding ceremonies, which were deemed incomplete without them.
Rapid scientific advances in recent decades have revolutionised life but countless old customs and rituals are becoming a thing of the past.
Folk arts such as drum and wedding bands are among the fields struggling to survive amid modern development.
Thousands of families have been associated with the traditional bands as musicians in their localities for centuries.
However, the use of the ancient musical instruments has declined significantly over time, due to which the families of the artistes had already fallen prey to poverty.
Commenting on situation, Ghaffar Ahmed of A-One Band, Muhammad Sodagar of Billa Band, Shahroz of Rustam Band and Haider of New Punjab Band said that in the old days, there were dozens of bands active in small commercial centres across the Chichawatni tehsil, apart from the city. The groups remained very busy during the wedding season.
Now there are only a few music groups left in the city.
The performers said they used to earn up to Rs30,000 each per month before their business was disrupted.
They pointed out that the restrictions imposed on public events amid the coronavirus pandemic over the past year and a half had deprived them of their only source of income.
They added that unemployment and poverty in in their homes had also led to accumulation of debt on them, especially in house and shop rents.
A traditional musician said the education of his children had been severely affected and no shopkeeper was ready to give him household items on promise of payment later.
The musicians appealed to the government to lift the ban on wedding ceremonies and also to provide reasonable financial assistance to all artistes' families under the Ehsas Kifalat Programme.
Published in The Express Tribune, June 1st, 2021.