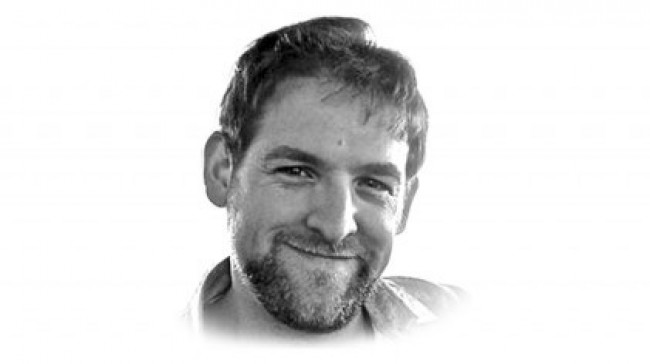 ---
Last week I argued on these pages that we – the English speaking elite – were the problem when it came to Pakistan's development. Despite our wealth and education we have, over the past 60 years, absolved ourselves from the actual responsibility of running the country. We formed a Faustian pact with a military/feudal/religious nexus, giving up any claims towards leading this country in return for their complicit blindness towards our avarice and decadence. We have amassed great wealth while Rome has burned.

The natural response from many was 'well if we are the problem, what is the solution?' In light of recent jail breakouts, loadshedding and political squabbling, sometimes the answer can appear insurmountable. Allow me to humbly suggest some recommendations to all you future potential leaders from the English speaking elite. Please feel free to add to them or send me your own.

Engage: Engage, engage, and engage. There are no shortcuts. We have to engage in the political process at the local, regional, and national levels. I once asked Imran Khan why he had bothered to enter the ruthlessness of politics when he had been doing so much good as a philanthropist. His argument was simple but persuasive. Only the state can truly transform Pakistan's fortunes. He was right. Yes, we can admire the work of his hospital. But these will always be mere band-aids to the much larger, structural deficiencies that can only be tackled by the state. History has proven that societies have transformed when the state has been involved. The 1945 Atlee Government's implementation of the welfare state into post-war British society, or Roosevelt's depression era New Deal, or even Manmohan's Singh's liberalising of the economy by ending the Licence Raj system in India are all examples of how the government can provide the structural changes needed to alter a country. There is no alternative. We need to engage in the political process. And for that to happen we need to…

Reconnect: We need to reconnect with our people whatever their social class. We must attend public meeting, rallies, jirgas and visit abandoned areas and listen to the concerns of ordinary Pakistanis. We must endure boring speeches, uncomfortable seating conditions and stifling heat. We need humility and patience when dealing with people discarded by the political classes. Nor should we pretend that we have all the answers. Instead we must attempt to foster a true partnership between all stakeholders in our society. If we can work closely alongside people in local areas to deliver achievable results we build up trust. And from there we can develop a political base. For that you need to have strong…

Organisational skills: We are a 'jugaar' nation. Everything is done quickly and on the cheap. We have no long-term strategy, vision or big ideas on how to fix this nation. We want strong men to come and sort everything out. A Musharraf. An Imran Khan. A Nawaz Sharif. Good government doesn't work like this. We need to establish an organisation that can attract the brightest, most capable minds from this country. Responsibility and power within the party should be devolved and delegated to these talents. Thorough policy reviews need to be conducted. Disagreements and wide ranging opinions must be allowed. None of the present political parties have been able to attract a breadth of talent because our current leaders have retained all the power within their respective parties. There is no PTI without Imran. There is no PML-N without the N. There is no PPP without a Bhuttto (or Zardari). Dynastic politics need to be replaced by a modern political party with strong organisation skills. Hopefully this will attract people of integrity who are…

Honest: Finally we need to be honest with ourselves. Are we corrupt? Do we pay our taxes? Do our parents? Do we try to use undue influence to speed up a governmental process? Do we cut the line at the Nadra office? If you answer yes, we need to change. As Gandhi said, you must be the change you want to see in this world. That reminds me… I need to pay my car tax.

Published in The Express Tribune, June 23rd, 2010.
COMMENTS (24)
Comments are moderated and generally will be posted if they are on-topic and not abusive.
For more information, please see our Comments FAQ