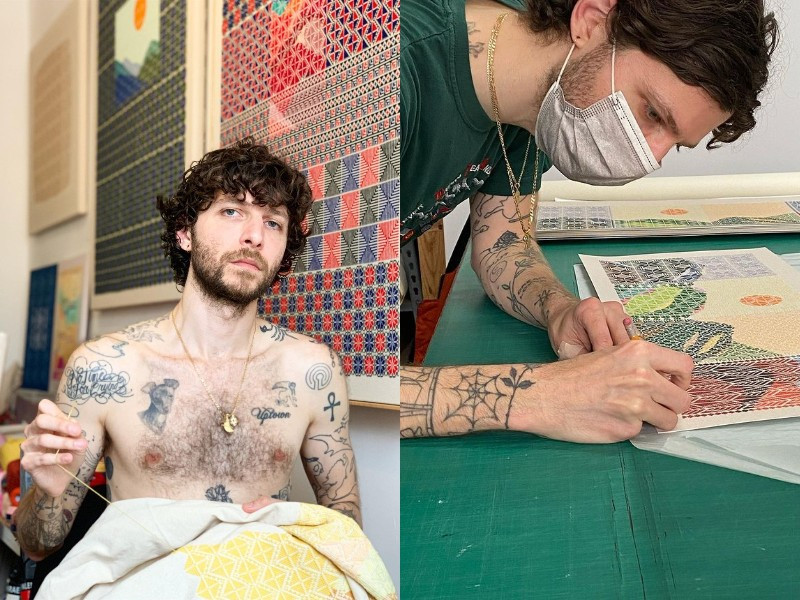 ---
As Palestine continues to fight for its place in this world, a group of designers have taken it upon themselves to rethink traditions that define Palestinian identity.
From tatreez embroidery to glassblowing and stereotomy, these designers are adamant on showcasing Palestinian heritage around the globe. As shortlisted by Crafts Counsil UK, here are six names from Palestine and its diaspora you must follow.
Jordan Nassar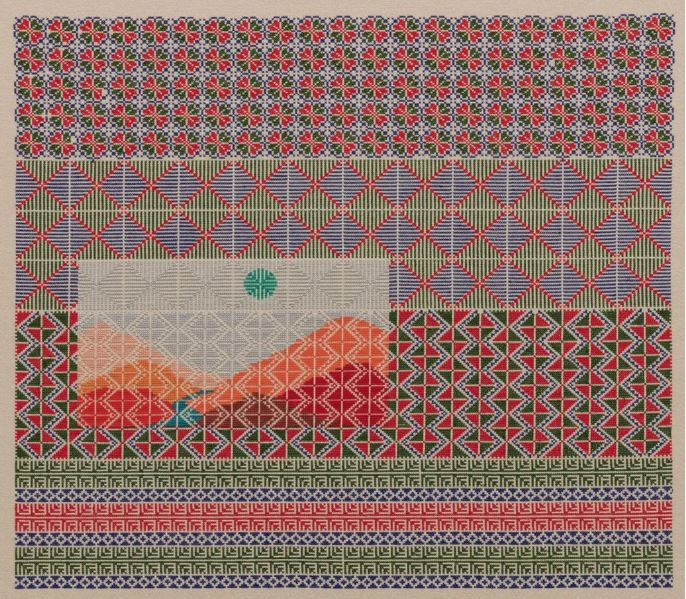 New York-based Jordan Nassar is a second generation Palestinian-American, who embroiders colourful landscapes that peep out of hand-stitched patterns. He explores the 'inherited nostalgia' of his father to form the diaspora experience he had from second-hand images of the Levant. Nassar collaborated with Hebron women in a refugee camp in Bethlehem for his solo show at The Third Line, 2019 in Dubai.
For The Sea Beneath Our Eyes, another 2019 show at the Center for Contemporary Art Tel Aviv, Nassar joined hands with craftspeople from across the region of different ethnicities. He furnished an apartment with Hebron glass and khamsa wall hangings made in Jaffa sitting alongside woodwork from Bethlehem, basketwork by Ethiopian immigrants and Armenian ceramics.
Faissal El-Malak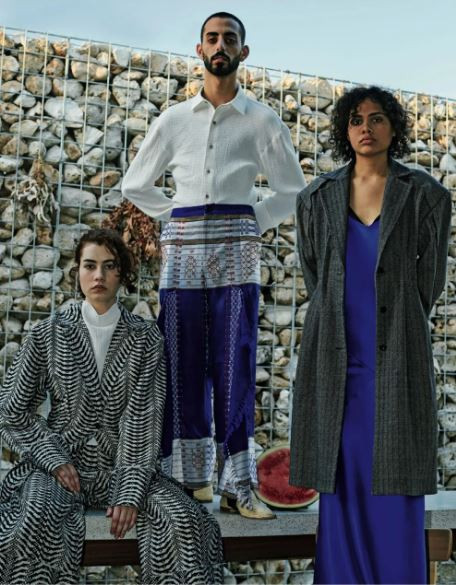 Dubai-based Palestinian fashion designer Faissal El-Malak is inspired by tatreez, the Palestian style of embroidery known for highly localised patterns and styles inspired by everyday life. Tatreez became a symbol of national identity during the First Intifada of the late 1980s. In his work, El-Malak combines Middle Eastern weaving and embroidery styles with contemporary silhouettes.
"These textiles and objects were something tangible that I could refer to, even though I was living far away from home," the outlet quoted the designer as saying.
Dima Srouji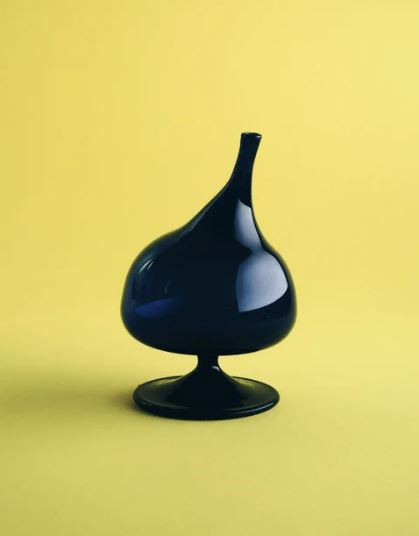 Dima Srouji is an architect who worked with father-and-son glassblowers Ali and Marwan Twam in the village of Jaba for her project Hollow Forms. The project features hand-blown vessels which have been designed using architectural software, nod to the seeds, plants and animals of the landscape, including the spiny cactus fruit.
Srouji discovered that Palestinian glassblowing traditions date back thousands of years and are nurtured by the silica-rich river sand. "Even Palestinians are not fully aware of how deep our rootedness with glass goes," she informed.
Elias and Yousef Anastas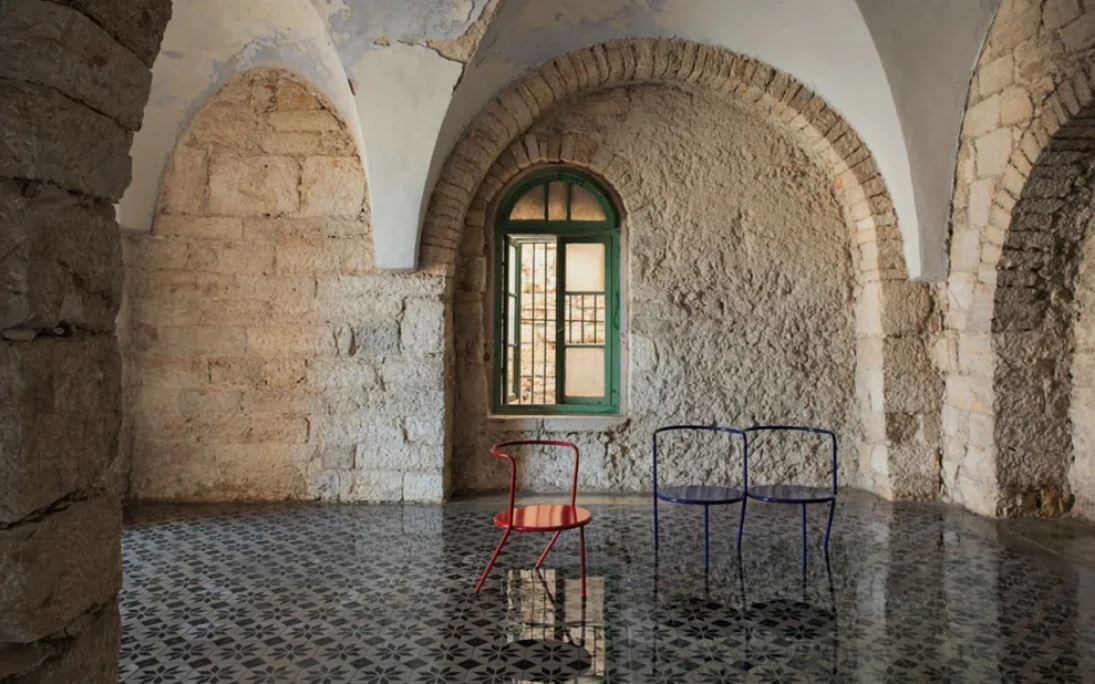 AAU Anastas, founded by brothers Elias and Yousef Anastas, is re-introducing traditional stone-cutting and masonry techniques to Palestinian architecture. For their ongoing project Stone Matters, the duo has fused age-old Palestinian stereotomy (the art of carving stones into specific shapes to achieve different structural properties) with the digital, to create ornate lace-like structures.
The brothers have also set up a craft-led furniture company, Local Industries, which designs products in dialogue with artisans.
Majd Abdel Hamid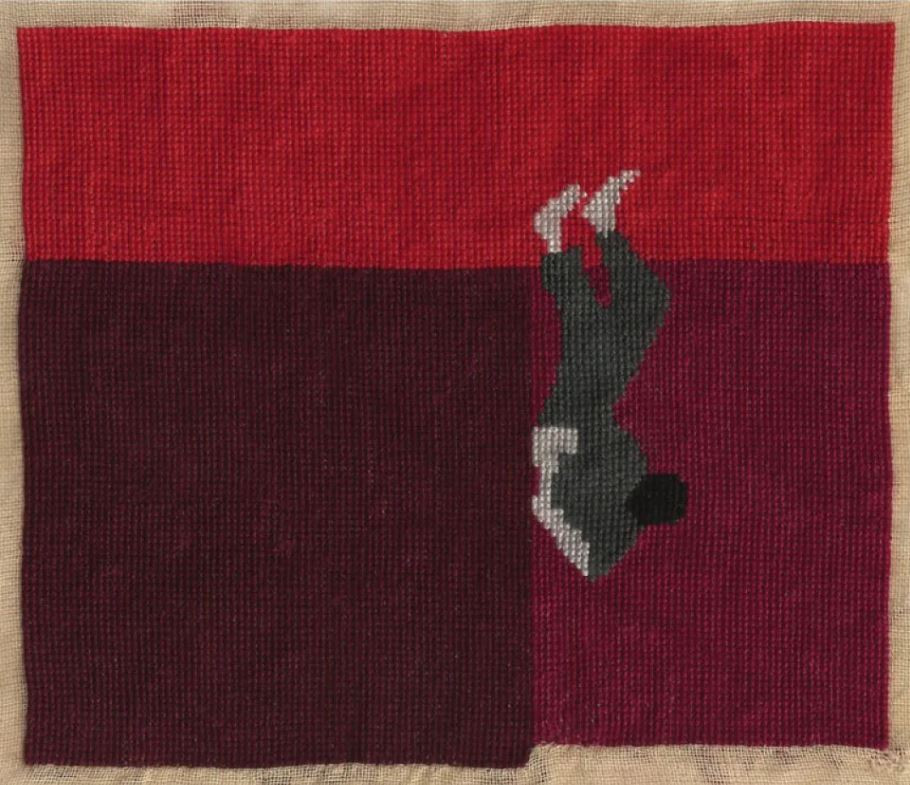 Majd Abdel Hamid, who embroiders moments of political importance, uses white thread on white canvas – a stark departure from the norm – in his work, Son; this is a waste of time.
The artwork was named after the reaction he received from an elderly woman. "It's almost the anti-dress," he explained while talking about his subtle technique, which uses meditative repetition to highlight the process instead of the result. "It's not about the memory, it's just about the act, the medium and labour," added Hamid.
Disarming Design from Palestine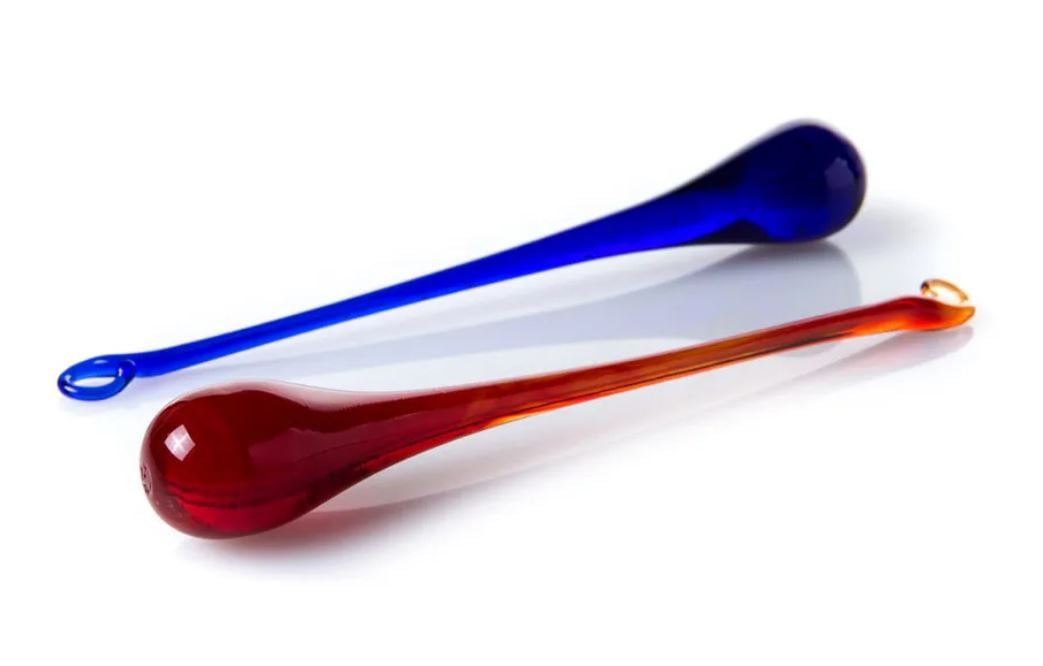 Disarming Design from Palestine is a design collective which sells a range of designed and crafted objects including glass pieces, woven bird baskets made by visually impaired people in Gaza, and traditional keffiyeh scarves.
In 2019, the collective initiated a design school in Birzeit on the central West Bank, and has since gone launched a two-year master's programme with the Sandberg Institute in Amsterdam. The institute focuses on design and craft practices in situations of oppression.
Have something to add to the story? Share it in the comments below.