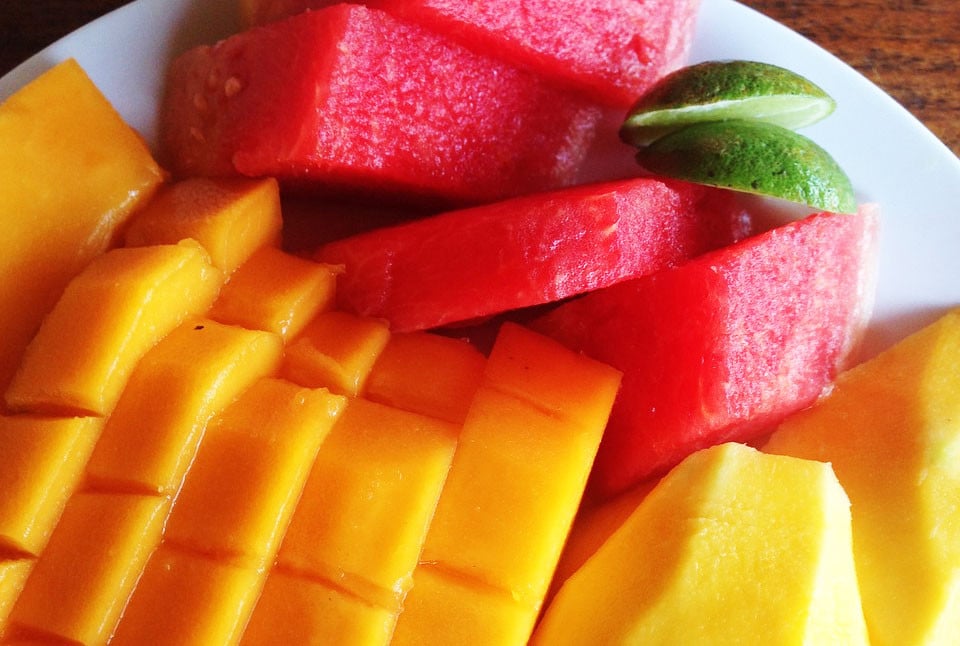 ---
In Pakistan, summer is a synonym for mangoes. The apparent undisputed king of fruits is devoured by Pakistanis every year and an ample amount of it is exported as well. But it's a tough call for Adnan Siddiqui. The actor recently took to Twitter and asked followers to vote for their favourite summer fruit!
"Mango, watermelon, lychee, jamun (java plum). Which one should be the crowning glory of summers?" the Mom actor shared. His query was met with interesting responses.
Mango, watermelon, lychee, jamun.. Which one should be the crowning glory of summers? #toughcall

— Adnan Siddiqui (@adnanactor) May 30, 2021
"Mango> water melon> Musk melon> Jamun> cucumber," a user shared while another added, "Jaman, please. I don't know why jamans are so underrated, they're so delicious." "Mangos, period," another user voted.
The benefits:
Keeping in mind the benefits each fruit offers, it really is a tough call.
Lychee - Weight Loss
When it comes to weight loss, there are many foods that can help but there is none as helpful as lychee. It is rich in fibre, which spurs weight loss by getting rid of toxins from the body. Also, the fruit is good to taste with a low-calorie count. So, whenever you feel like eating something refreshing, you can bite into lychee without feeling the same guilt as you do when chugging down on mangoes, for instance.
Mangoes - Immunity booster
Yes, mangoes are also a super food when it comes to amping up your immunity. An average-sized mango contains up to two-third of the daily recommended intake of vitamin C! Vitamin C is, of course, a powerful antioxidant that helps in boosting your immunity system and prevents cold/flu.
Watermelon - Fights depression
Watermelon is a scientifically proven mood booster and mood elevator because it's crammed generously with vitamin B6. Research has confirmed that people who suffered from chronic depression and anxiety have lower levels of vitamin B6. The vitamin, in fact, acts as a neurotransmitter by producing serotonin in the body which leads to feel-good sensations. "Watermelon is an excellent source of antioxidants that specifically protect delicate brain tissue," says Elizabeth Somer, a dietitian in Salem, and author of Food & Mood. "Watermelon helps lower the risk for inflammation associated with dementia and possibly depression," she adds.
Jamun - Fights diseases
Jamun juice has bioactive phytochemicals that minimise the risk of liver disease and cancer. They are also known to be effective in the treatment of diabetes. Extracts of bark, leaves and seeds are used in combination with herbs to reduce levels of glycosuria and blood sugar. Jamun juice acts as a natural astringent and is used as a mouthwash, as it eliminates bad breath.
The pulp of this fruit is used in the treatment of gingivitis (bleeding gums).
Tell us your favourite summer fruit!
Have something to add to the story? Share it in the comments below.
COMMENTS
Comments are moderated and generally will be posted if they are on-topic and not abusive.
For more information, please see our Comments FAQ