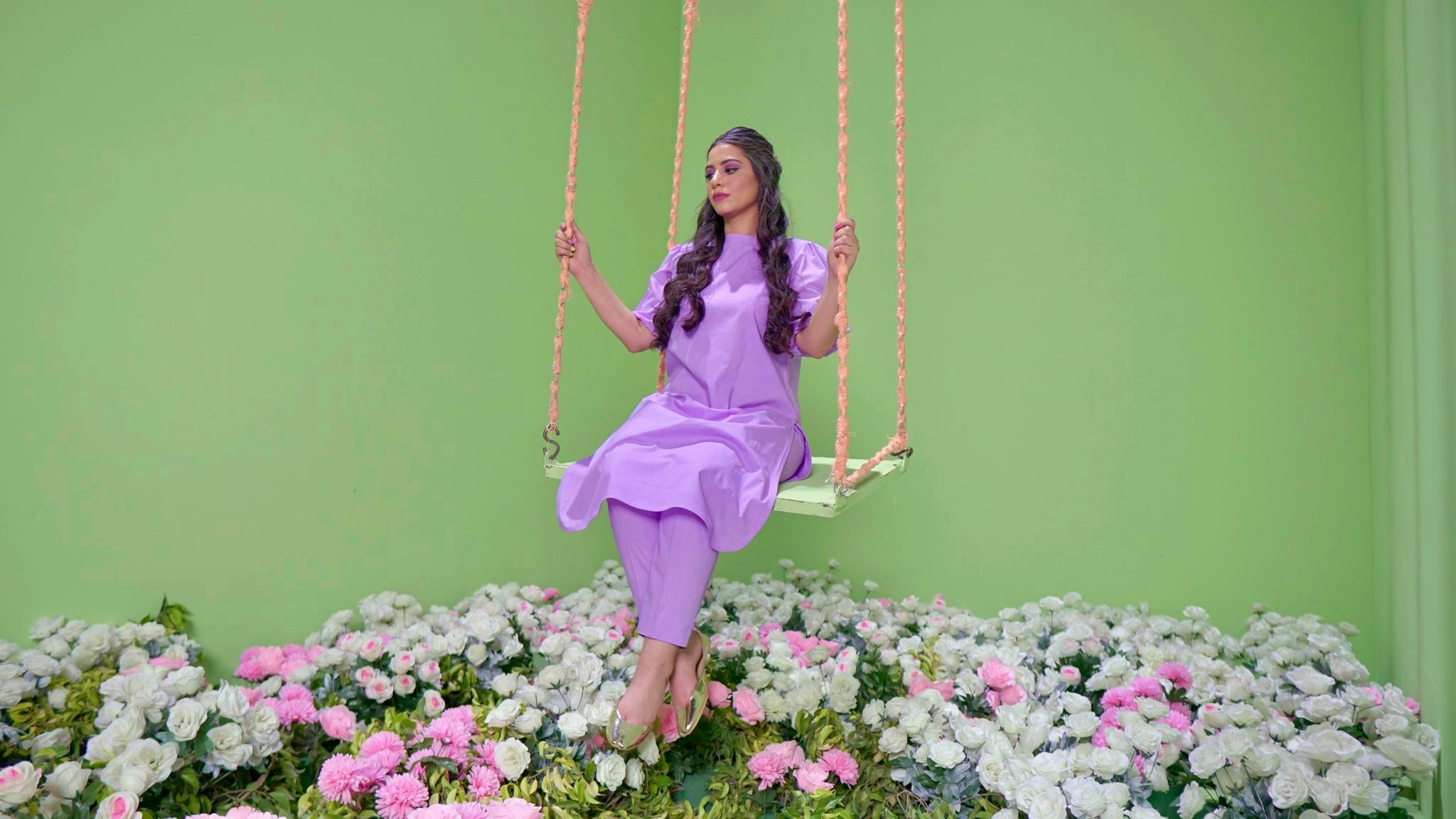 ---
KARACHI:
Singer, songwriter, ethnomusicologist, and co-founder of Lahore Music Meet (LMM), Natasha Noorani, recently released Choro, the first song of her upcoming album, Ronaq. After collaborating with the likes of Ali Suhail, Sikandar Ka Mandar, and Strings, Natasha is channeling new-wave pop dynamism into her latest offering.
Arranged, composed, written, and performed by Natasha herself, Choro has been co-produced by none other than Abdullah Siddiqui. It is a far cry from her debut EP, Munaasib but an audio-visual gift that keeps on giving. The more vibrant and verbose it appears, the grey and gloomier it turns out to be.
The four diverse spaces the song visually encapsulates represent the paradox that is Natasha's obsession and simultaneous discontentment with a toxic environment. It showcases – with an installation of sorts – the condition of being entangled and implicated. "I wanted to ensure that the video does not look like a fashion ad or something generic," Natasha told The Express Tribune.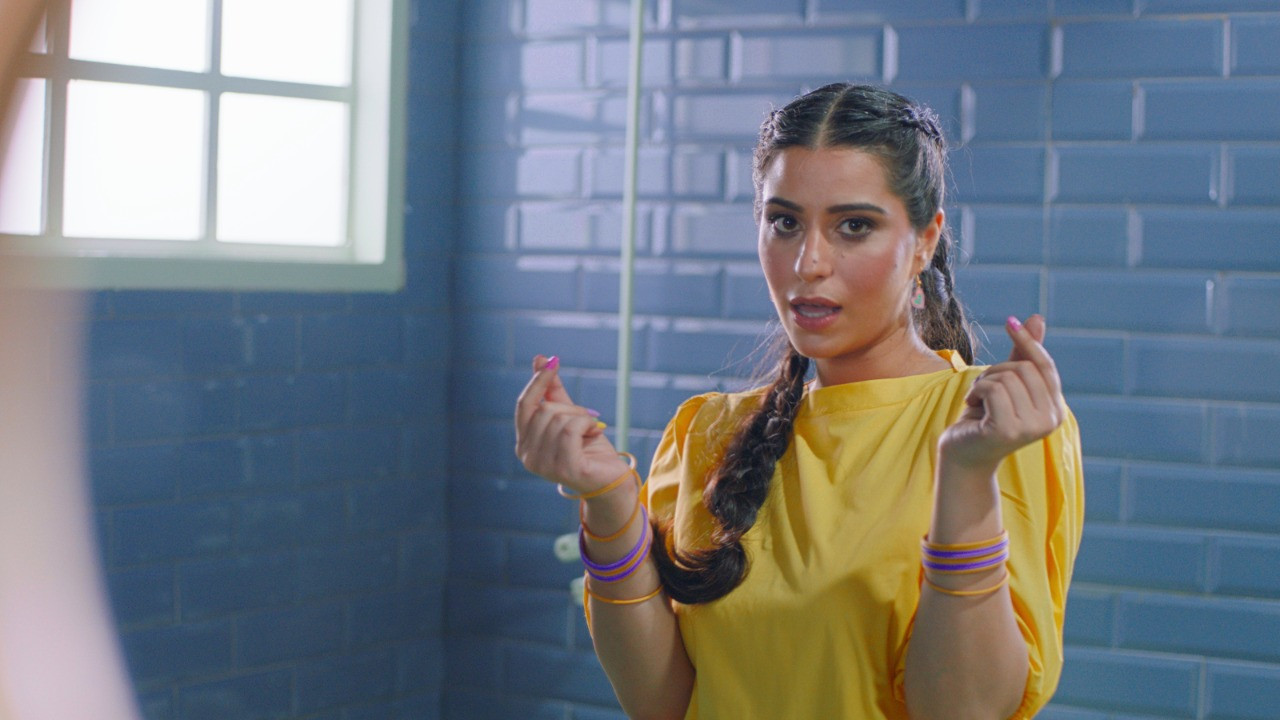 "For me, visuals are very important. Even if you see Biryani Brothers videos, you will observe that the visuals of my songs often contradict the track, and so does the music," underlined Natasha. "It may look pretty, but that's never the aim, I'm not your standard pretty-looking songstress anyway," she laughed.
Natasha styled the same outfit in four different colours for her music video, which is art directed by Hashim Ali. The only thing she was adamant on having, aside from meaningful, symbolic décor and eccentricity, was production quality – which she managed to achieve, courtesy of Siddiqui and Bilal Khan.
Speaking numbers
But irrespective of the hard work that went into bringing Choro to life, Natasha acknowledges that her song won't get a million views in a day because it's not a corporate entity. "Choro comes after my recent appearance in a corporate music show, yes, so it's definitely going to be slightly bigger. But I'm an independent musician and there isn't a million-dollar funding going into what I make, so I don't expect to see big numbers anytime soon," she admitted.
So do appearances on corporate-backed music shows indicate there is space for more indie performers in the mainstream? She doesn't think so. "If you observe only the past decade, you will see the same 10-15 names being pushed by any major music platform or entity capable of facilitating and funding artists," alleged Natasha. The singer claimed that these entities would not even be interested in honing independent artists which leaves them to their own devices. "We have to create content, and whatever we offer needs to be a complete audio, visual package. With the limited resources we have, we need to market ourselves right," she explained.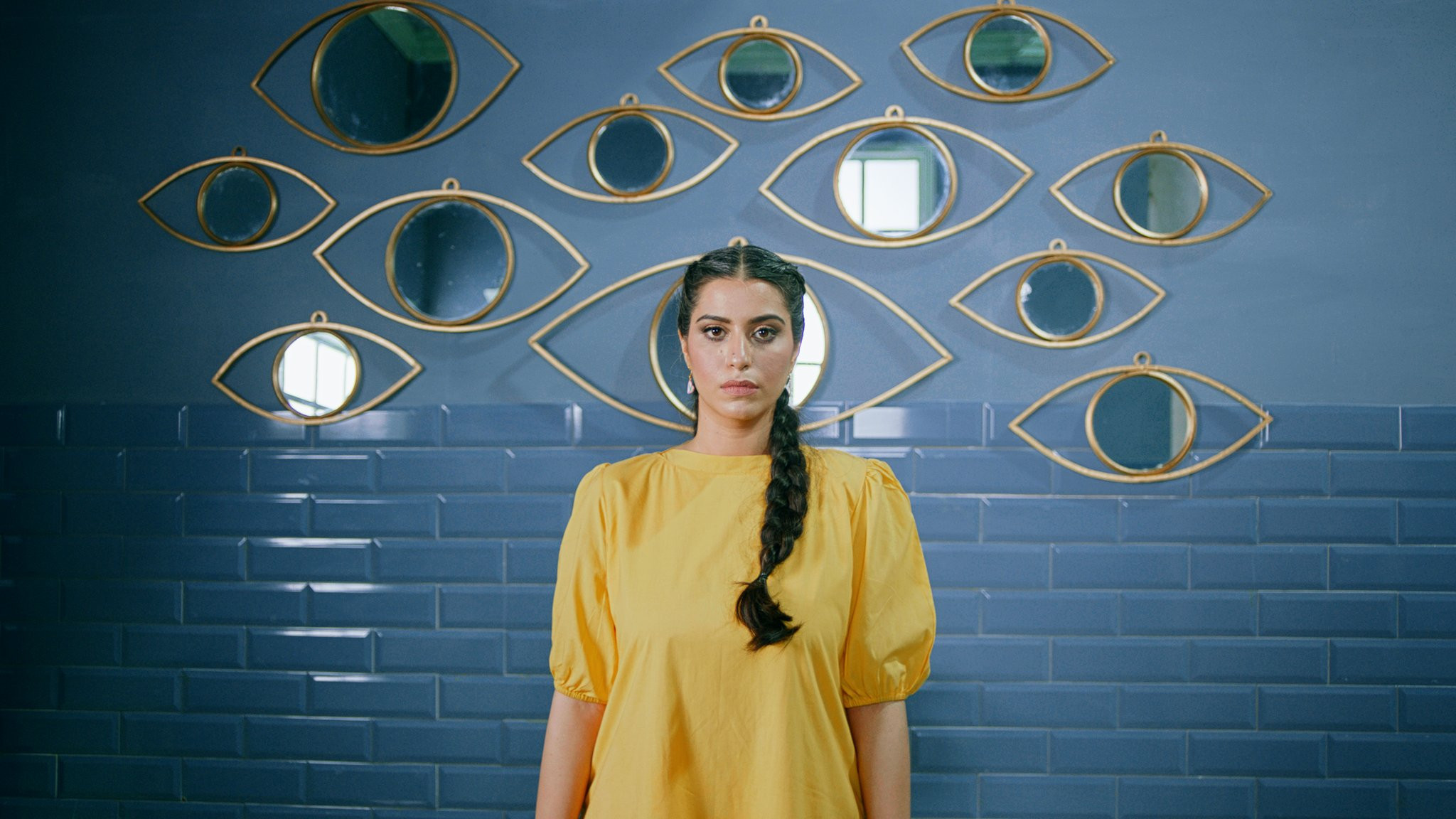 The Baby Baby crooner went on to reinstate that the mainstream artists of today are the ones who made it big during the time of music TV channels. "So for someone like me, to expect myself to step into that mainstream with a song like Choro, is unrealistic. I don't believe you can establish your career with a fluke anyway," assured the artist.
Bending notes
According to Natasha, the only difference between indie and mainstream artists today is the access to opportunities. "And any artists would want to their art to become profitable for them. So if an artist has made that happen, you can't call it selling out. Yahan tou paisay he nae miltay, sell out kesay banen?" quipped Natasha. "Like I don't see myself going into dramas but I understand the economic value of merging my art with the corporate. So I have a seperate skillset in case I do need a day job. If you need me to sing a jingle, I will sing a jingle. If you ask me to play on your song, like any session musician I will. I'm happy to offer my skills as long as I am making what I want on the side," she claimed.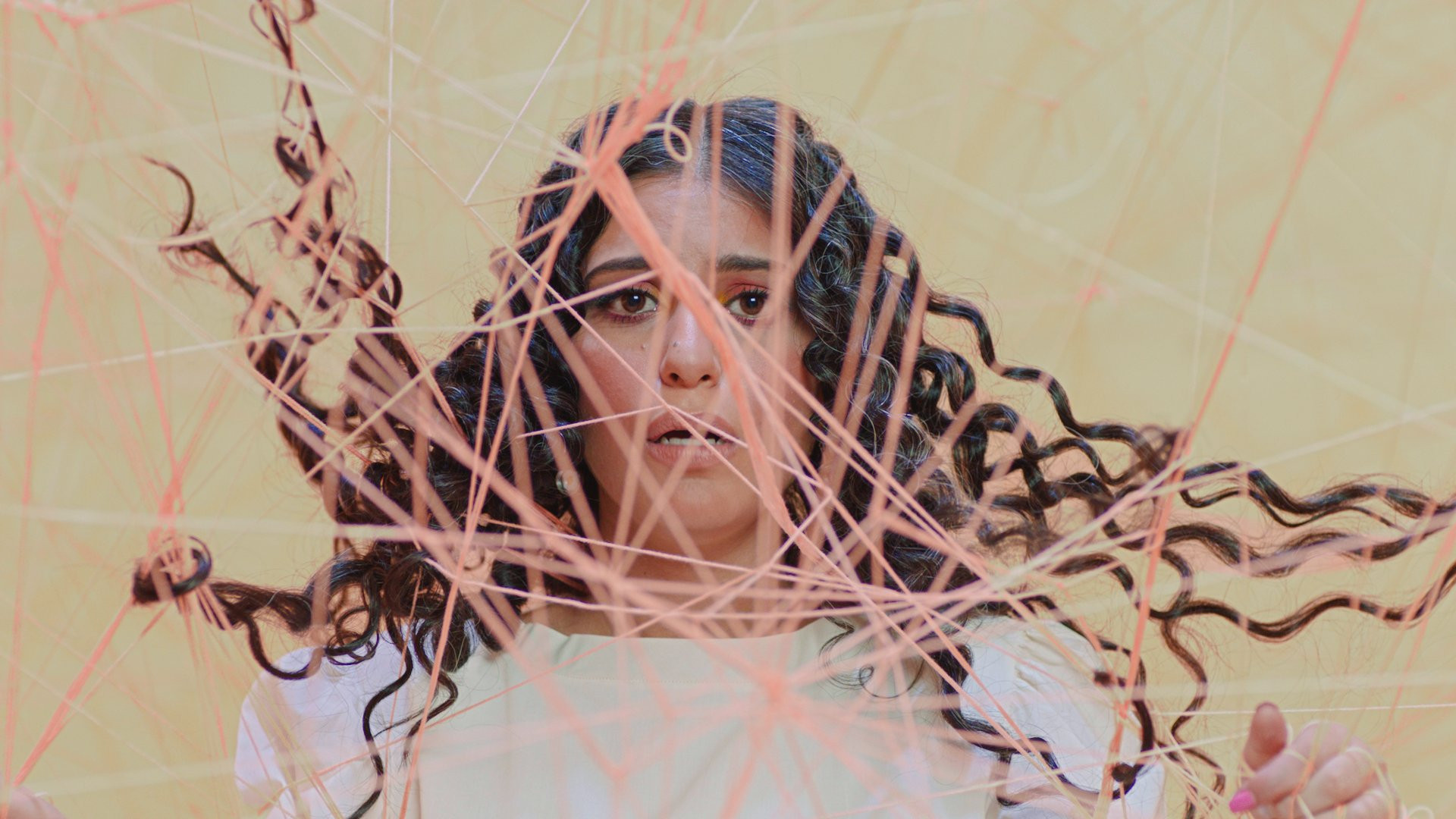 Moreover, Natasha reiterated how the Gen-Z maybe fans of older acts that are helming mainstream platforms today but can only familiarise themselves with newer acts who are independent in their approach and capacity. "There are so many indie artists who have penetrated a space for themselves in the last two years. So it's safe to say that the 'mainstream' is going to be drastically different tomorrow," she assured.
The adamancy
As for the deviation that comes with the creative control an independent artist has over their music, Natasha explained why that non-conformity is not for the sake non-conformity, but a result of the influences which have carved the art form. "You can't compare a Noori song with a Sikandar Ka Mandar or Takatak song. But even if Takatak is not the most marketable thing in Pakistan, it has its own following for a reason," said Natasha.
"When I made Munaasib I was having a major neo soul progressive rock moment in my life. And that's what it represented. I know what I make is not mass-appeal, but it's not designed to be 'not mass-appeal'. It's just a result of something I am exploring. It may be selfish of me to make an EP for myself, to have a body of work that I can stand behind, but that is my rationale. If making something means losing an audience, it's never a conscious decision," elaborated the Frontline singer.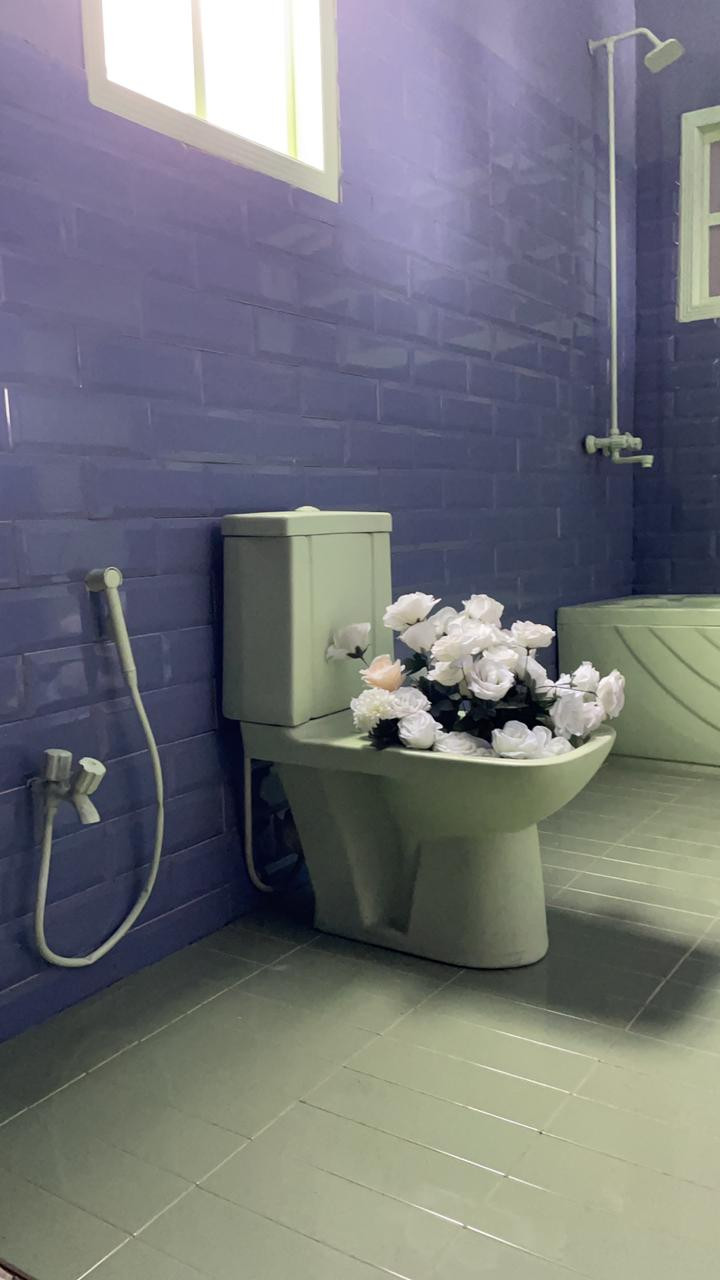 But irrespective of not receiving that mass-response, Natasha is grateful for the dense response that makes its way to her. "Even if it is coming from 50 people, that response is much more than an emoticon or a share. It is long, encouraging messages of how much I have progressed, of how my song has helped someone through something. So even if I manage to resonate with a smaller audience in a concentrated manner, I will call it a feat," concluded the singer.
Have something to add to the story? Share it in the comments below.