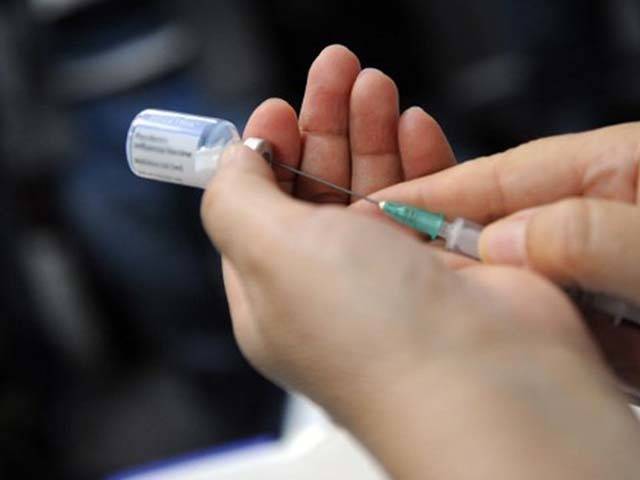 ---
Rawalpindi reports three Covid deaths
SOPs to be maintained during anti-polio drive starting June 7
---
RAWALPINDI:
As many as 40 new positive cases were reported in Rawalpindi during the last 24 hours, raising the tally of confirmed cases to 26,235 in the district while three patients succumbed to the deadly virus on Sunday.
As per the latest data released by the District Health Authority (DHA), the total infected cases included 24,234 from Rawalpindi and 2,001 from other districts. The report read that among the new cases, nine were reported from Rawal Town, 10 from Potohar, 11 from Rawalpindi Cantt, three from Taxila, two from Islamabad, two from Gujar Khan, two from Kotli Sattian and one from Murree.
Presently, 113 confirmed patients were admitted to various facilities with 20 at Holy Family Hospital, 18 at Benazir Bhutto Hospital, 38 at Institute of Urology, 28 at Fauji Foundation Hospital, four at Bilal Hospital, 3 at Hearts International Hospital and two at Akhtar Rukhsana Memorial Trust, the health authority report added.
DHA further updated that so far 24,616 patients were discharged after making a recovery while 1,469 were in quarantine with 924 at home and 545 in isolation centres.
Furthermore, DHA has summoned the data of 12,315 employees of different government institutions and departments for the administration of anti-Covid jabs to them. DHA officials said that they have so far received data of over 2,000 government employees under the social mobilisation programme devised by the authority.
The data consists of employees of the police department, local bodies, education and other departments. According to the collected data, there are 4,087 employees aged between 21 and 30 years, 3,876 aged between 31 and 40 years, 2,647 aged between 41 and 50 years, and 1,750 workers aged between 51 and 60 years who are to be administered the vaccine.
In this regard, DHA Chief Executive Officer (CEO) Dr Faiza Kanwal told they have launched advocacy social mobilisation with stakeholders to vaccinate government employees. She added that the purpose of the programme was to ensure the protection of public servants.
The official said that the authority was compiling the information as per received data and all employees would be immunised after preparation of a schedule. She maintained that the vaccination would not only make government workers safe but would also help them to perform their duties more confidently.
SOPs to be maintained during anti-polio drive
DHA CEO Dr Faiza has said that anti-Covid standard operating procedure (SOPs) would be followed in letter and spirit during the five-day anti-polio drive being commencing from June 7.
The CEO said that to make the polio campaign a success, training of Union Council (UC) in-charges of mobile polio teams have been completed under the supervision of health officers of DHA.
During the campaign, 2,964 polio teams would go door-to-door and administer polio drops to 885,000 children less than five years old in all tehsils and UCs of the district.
Dr Faiza said that SOPs regarding Covid would be implemented to ensure safety during the drive while wearing face masks and use of sanitiser would also be mandatory for polio teams.
Meanwhile, head of the anti-polio drive, Muhammad Islam, informed that 396 area in charges, 204 medical officers and allied hospitals and Tehsil Headquarter hospitals would participate in the campaign. "307 fix centres would also be set up to administer the drops," he added.
A sufficient quantity of vaccines is available and no stone will be left unturned in our effort to make the campaign a success, he maintained. Islam urged the citizens, particularly the parents, to come forward and play their role in the elimination of the crippling disease from the society. "The parents should cooperate with special teams so that the set target could be achieved," he added.
Published in The Express Tribune, May 31st, 2021.