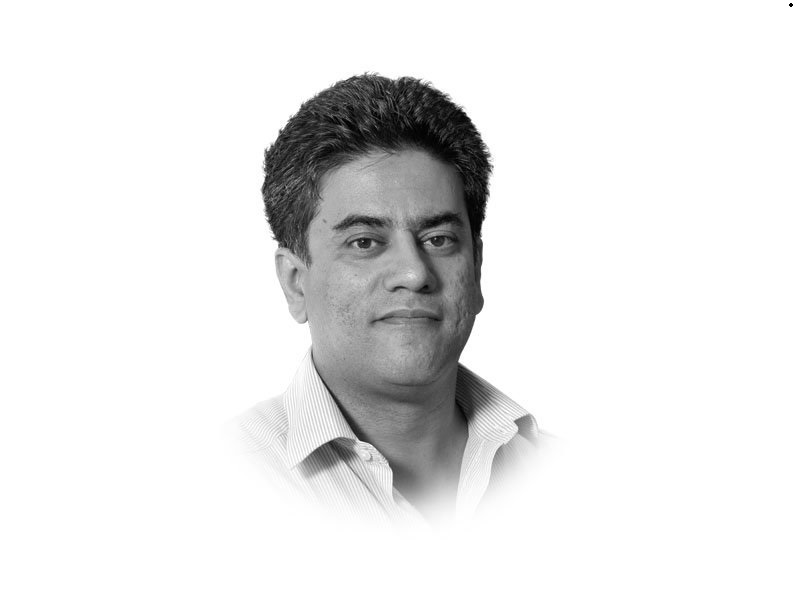 ---
The Indian variant arrives
The Indian variant arrives
---
Last week, the first-ever case of the highly infectious Indian variant of coronavirus was detected in Pakistan despite a ban on travellers from India since April. After India's explosive outbreak of Covid-19 fuelled by the new strain earlier this year, Pakistan had imposed a ban on travellers arriving from that country. Unfortunately, the variant was detected in Thai travellers who had visited Pakistan. There is a fear now that more cases will now be detected in the coming days. Should we be worried?
Scientists tell us that the B.1.617 (Indian) variant contains two key mutations to the outer "spike" portion of the virus that attaches to human cells. The World Health Organization (WHO) says that the predominant lineage of B.1.617 was first identified in India last December, although an earlier version was spotted in October 2020. It has been described as a "variant of interest", suggesting it may have mutations that would make the virus more transmissible, cause more severe disease, or evade vaccine immunity. Other strains with known risks, such as those first detected in the United Kingdom, Brazil and South Africa, have been categorised as "variants of concern", a higher threat level. Now we have to wait and see.
Pakistanis have been shaken by the images that have been coming out of India in the past few months. There are fears that such a situation could replicate itself here given the similarity in local conditions.
And yet there is hope that things may in fact get better. Optimism in India is tied to vaccines. Officials have claimed that vaccines may help protect patients and save their lives — turning the tide for them. Preliminary evidence from lab studies suggests that Covaxin, a vaccine developed in India, appears capable of neutralising the variant. The challenge now is to vaccinate as many people as possible.
After months of despair, it now seems that India may be returning to normalcy. This week, India reported 173,790 new coronavirus infections in one day, its lowest daily rise in 45 days, while deaths rose by 3,617 on that day. The effectiveness of the vaccine suggests that India can actually work on the same lines as the US — where cases have dramatically reduced after an extensive vaccination drive under the Biden administration.
And yet vaccines are not the only answer. Experts say that the Indian variant cannot alone be blamed for the country's Covid surge. This has to do more with public behaviour. Prime Minister Narendra Modi has been criticised for allowing massive political rallies and religious festivals which have been super-spreader events. People have to follow SOPs for the pandemic to abate. Otherwise it is a matter of time when numbers start to climb again. The same is true of Pakistan.
At this point, Pakistan is seeing the cases rise — the country reported 2,455 new coronavirus cases in one day, taking the country's Covid-19 tally to 916,239. The death toll climbed to 20,680 after 73 more people succumbed to the deadly disease last week. In comparison, 2,136 patients recovered from the deadly disease in a day taking total recoveries to 836,702. Of this total, at least 602 new coronavirus cases were recorded in Punjab, taking the provincial tally to 338,377.
Much of these deaths have to do with people not following SOPs. The government needs to be more serious in enforcing these. These include keeping distance, wearing masks and ensuring people do not meet in groups.
The good news for Pakistan is that one of the vaccines being used here — the CoronaVac vaccine — reduces coronavirus mortality by 97%, according to early results of an immunisation campaign in Uruguay, which relies heavily on the Chinese vaccine. In people who had received two doses, it reduced infection with the coronavirus by 57% and intensive care admissions by 95%. This is quite an impressive achievement.
The government's strategy of strategic lockdowns and an aggressive vaccination drive may well be working. At the same time, public awareness and buy-in seems to be lacking. Fake news on social media, wrong messages from religious as well as other circles, and a general attitude of ignorance and carelessness is affecting the fight against coronavirus in Pakistan. It is time to convince people to get themselves vaccinated and also to observe SOPs. This should be the priority.
Published in The Express Tribune, May 31st, 2021.
Like Opinion & Editorial on Facebook, follow @ETOpEd on Twitter to receive all updates on all our daily pieces.