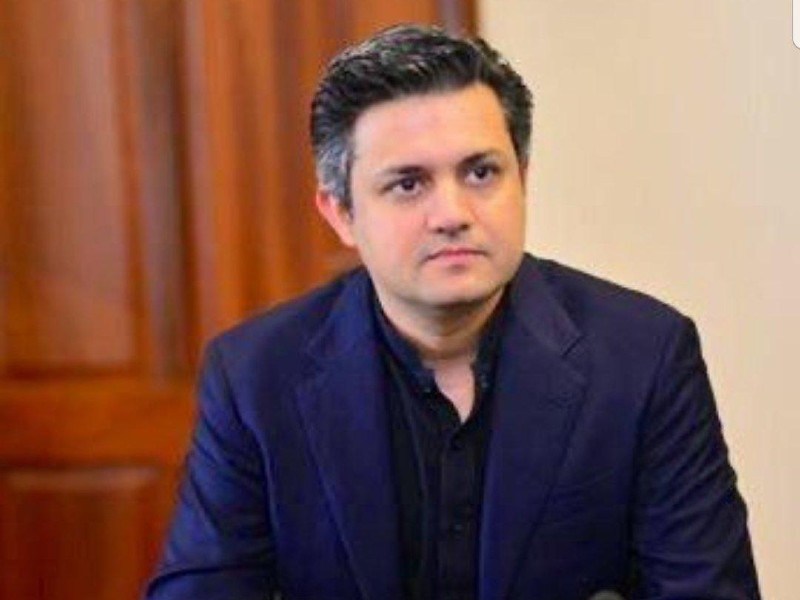 ---
ISLAMABAD:
We have a new minister for energy. He is young and appears dynamic, therefore, there is every reason for pinning high hopes on him.
Our energy supply chain substantially lacks the required agility. Failure to maintain a consistent exploration and production (E&P) programme, gradual exodus of E&P multinational companies (MNCs) and resultant compulsive spending of 35% of the annual budget on fuel imports are only a few examples.
Also, while oil and gas production in general, and especially of state-owned enterprises (SOEs), continues to decline with their increasing receivables, even the last two bidding rounds of exploration blocks failed to attract any MNC. It would be of interest to note that our oil consumption grew six times from 0.1 million barrels per day (bpd) in 1980 to 0.57 million bpd till 2016, but our production peaked at 94,000 bpd in 2014 and now rests at 76,000 bpd.
As to natural gas, its production peaked in 2012-13 at 4,300 million standard cubic feet per day (mmscfd) and now rests at 3,388 mmscfd. Thus, the reserves have continued to deplete with negligible progress on their replacement.
As a result, our current per capita energy consumption is only 4,567 kilowatt-hours (kWh) with India and China 1.5 times and 6 times, respectively, ahead of us. As to potential scenarios of economic development, a study in 2005 projecting average growth rate of 7.4% since 2005 onwards determines the corresponding Pakistan's primary energy requirement at 175 million tons of oil equivalent (MTOE) per year in 2020 (actual: 83.8 MTOE) and 250 MTOE per year by 2025.
Read: 'Clean energy way forward for Pakistan'
On the other hand, as per Vision 2025 of the government, issued in 2014, we target to be among the top 10 global economies by 2047. By maintaining its average GDP above 9% from 1990 to 2020 and thereby ramping it up from $400 billion to $15 trillion, China has proven that it is possible. Of course, the effort needs a lot more than just the aspiration including vast reserves of economical energy.
The post-1973 oil embargo era threw up a vast array of alternatives. In oil and gas, there is an abundance of options such as securing reserves through investments abroad, eg ONGC India has assets in 17 countries or an investment of Inpex in Australia is currently meeting Japan's 10% LNG needs.
We are far behind in this direction too. Also, we haven't really exhausted the indigenous E&P potential yet. Instead, only 30% of the total sedimentary area has so far been explored, though known plays almost stand exhausted. This necessitates exploration for new plays in onshore and offshore areas both. While Pakistan has so far drilled only 2,655 wells (19 offshore), India only last year drilled 647 wells (121 exploratory and 37 offshore).
The acceleration in the effort requires extensive professional capacity. Most of that has already depleted due to, amongst other factors, the exit of MNCs.
Causes of slow development
The above discussion proves that to develop at a fast pace, in addition to access to economical energy, competent human capital and an effective governance structure are the other two essentials.
We have serious challenges in this respect. The manifesto and energy policy of the ruling party, available on its website, identify lack of planning and will to reform in addition to governance capacity limitations as the major causes for the same.
They express the intent of revival of oil and gas exploration through comprehensive structural reforms of the SOEs concerned including their removal from the purview of line ministries. Pertaining records of our recent IMF loan agreements also highlight the above requirement including professionalisation of SOEs' boards and separation of their ownership and regulatory functions.
It is encouraging that the above task appears to have high priority on the agenda of current finance minister.
Read more: Pakistan needs to change energy system
What is to be done?
One, the pending structural reforms should be implemented on priority in the SOEs. A cursory review of board compositions of pertaining multinational SOEs may help; eg Petronas chairman, an Ohio & Wharton graduate, started career in 1981 from Petronas; Equinor chairman is a geophysicist with 30 years of relevant experience; and Petro-China (annual revenue: $380 billion) chairman is a career professional having held critical relevant positions including CPCC president, etc. These profiles are a norm in all successful SOEs for all the directors. Thus, any effort at reforming our SOEs needs to start with aligning their boards, accordingly.
Two, a statutory advisory council should be constituted comprising world-class energy professionals, who have managed large value chains, with following assignments: Nomination of directors of SOEs' boards and their performance evaluation; integrated review of the oil & gas supply chain gaps; capacity gap mapping of the relevant human capital; identification of causes for the exodus of E&P MNCs; development of underground oil & gas storages; accelerating implementation of MoUs for investment ($34 billion); and a comparative study on the oil and gas discoveries in the public and private sectors with respect to pace and costs, both. The oil embargo of 1973 triggered a global revolution in diversification. Many E&P companies, such as BP, Equinor and Total, gradually integrated it in their business plans. However, our SOEs avoided this course. It needs analysis, especially in the perspective of rapidly changing global energy dynamics.
Development and implementation of the required action plans for all the above tasks may also be part of the scope of the council.
The writer is a petroleum engineer and an oil and gas management professional
Published in The Express Tribune, May 31st, 2021.
Like Business on Facebook, follow @TribuneBiz on Twitter to stay informed and join in the conversation.