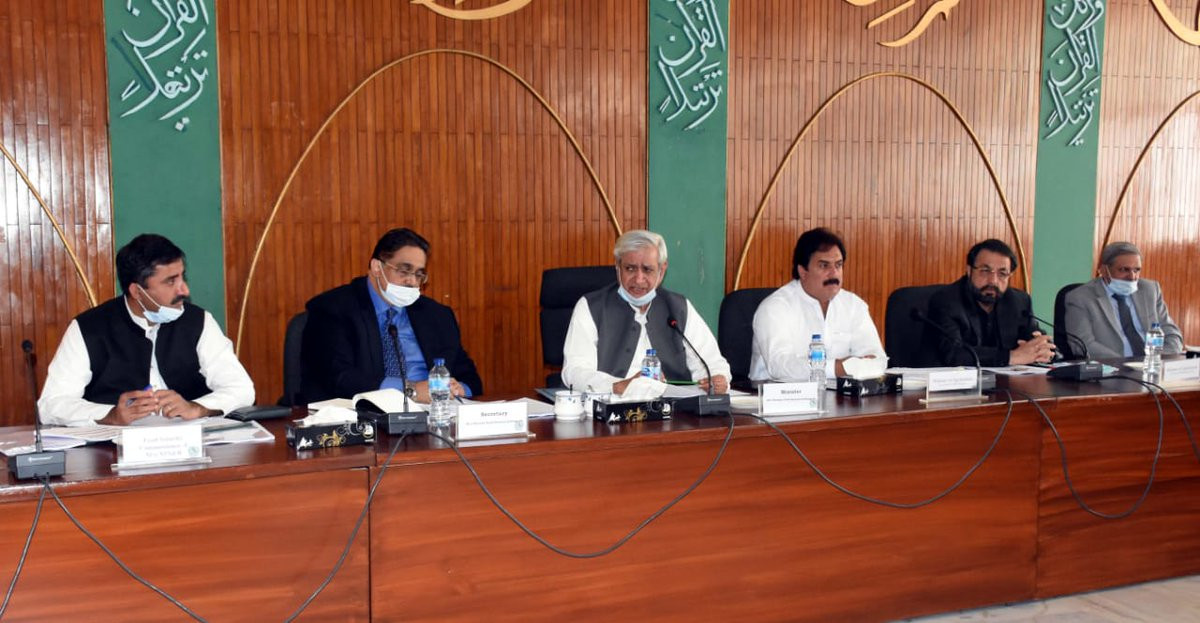 ---
ISLAMABAD:
Federal Minister for National Food Security and Research (NFSR) Syed Fakhr Imam on Saturday said that the country this year reported a record production of wheat with an increase of two million tons to 27.3 million tons from 25.3 million tons.
Pakistan saw an increase in production of wheat, rice and maize this year, he said, adding that owing to higher yield of wheat crop, the citizens will be able to get flour on subsidy.
The premier has directed that relief should be given to people, he added.
Addressing a news conference at Pak-China Friendship Centre in Islamabad, Imam noted that the 19% of country's GDP was directly contributed from agricultural activities while a similar contribution to the national income was attributed to agro-based sectors.
In addition, a major proportion of employment is also provided from the agriculture sector while 60% of textiles are linked to the agricultural production.
The federal minister revealed that the wheat production stood at 27.3 million tons this year, which was nearly two million tons higher than 25.3 million tons reported last year, indicating a record increase in the history of the country.
He said that Pakistan annually needed 1.1 million tons of wheat seeds for production of the crop and that higher crop production was a result of maintenance of track and trace system for certified seeds and improved weather conditions.
He said Pakistan would also import wheat to replenish the strategic reserves.
Commenting on other crops, Imam revealed that record production was also noted for maize at 8.4 million tons while sugarcane production remained at the second position. However, he said that the yield for cotton crop had deteriorated as compared to last year.
The federal government transferred Rs6 billion to provinces on account of support for crops this year, he said, adding that the new production target for cotton was 10.5 million bales.
The minister said that during the last fiscal year, Pakistan resumed exports of oranges to the United Kingdom after seven years, while rice exports increased by 11% to reach $2.5 billion.
The prices of cotton in the world market are very high, he said, adding that the country's bureaucracy created bottlenecks due to which the money from federation did not reach the farmers.
Until now, 5.4 million tons of wheat has been procured at the government level, he said, adding that the target for procurement at the official level was 6.3 million tons.
Imam observed that Sindh's wheat procurement target of 1.4 million tons could not be met.
He pointed out that the country's population was increasing at 2.2% per year due to which the demand for housing was also on the rise. The government should legislate in this regard, he said.