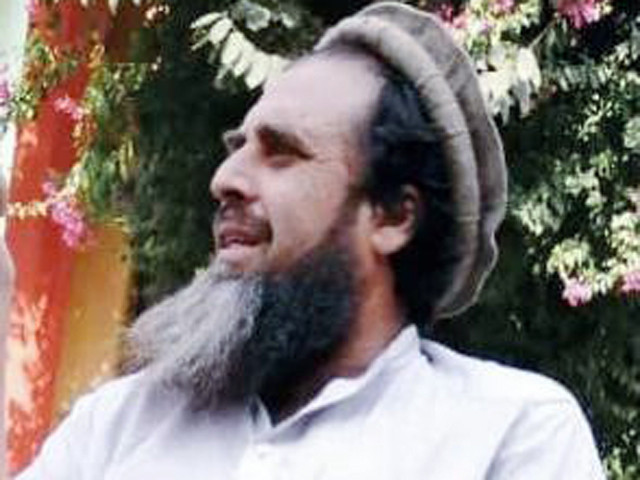 ---
KARACHI:
A senior commander of the outlawed Tehreek-e-Taliban Pakistan (TTP) was killed by rivals from within the terror franchise in southern Afghanistan on Saturday, sources told The Express Tribune.
The killing of Mufti Khalid, a member of the TTP Afghanistan Shura, signals growing fissures and a debilitating tug of war within the umbrella of terror outfits responsible for most terror attacks in Pakistan.
Mufti Khalid, who hailed from Bunar district of Khyber-Pakhtunkhwa, was targeted while he was travelling from Kunar to Nangarhar province of Afghanistan to attend a TTP Shura meeting, according to the sources.
Mufti Khalid stole the media spotlight after he was nominated on a TTP committee to negotiate with the K-P government and security forces on implementation of Islamic Shariah in Malakand division.
Later Mullah Fazlullah, who unleashed a reign of terror in Swat district of K-P for the implementation of his obscurantist ideology, named Mufti Khalid as his top political lieutenant.
Mufti Khalid, however, fled to Afghanistan after Mullah Fazlullah and his loyalists were routed in a military operation in Swat in 2009. He mostly stayed in Nangarhar and was considered by the TTP as an important conduit with the spy agencies of India and Afghanistan.
Sources said the two spy agencies funneled funds and conveyed instructions to their proxies in Afghanistan and Pakistan through Mufti Khalid. Previously, he was the administrator of a TTP training camp where he had masterminded some of the deadliest attacks on Pakistani politicians and security forces in Malakand Division.
He had orchestrated the 2008 suicide attack on an election rally in K-P that killed at least 36 innocent civilians.
According to Afghanistan-based security analysts, the TTP has been breaking at the seams due to a debilitating power struggle ongoing between the Mehsud and Swati Taliban. They believe Mufti Khalid's killing is the result of the same tug of war.
The analysts say that the power struggle would intensify post-US exit from Afghanistan which could trigger an upsurge in targeted killings of rival TTP militants.