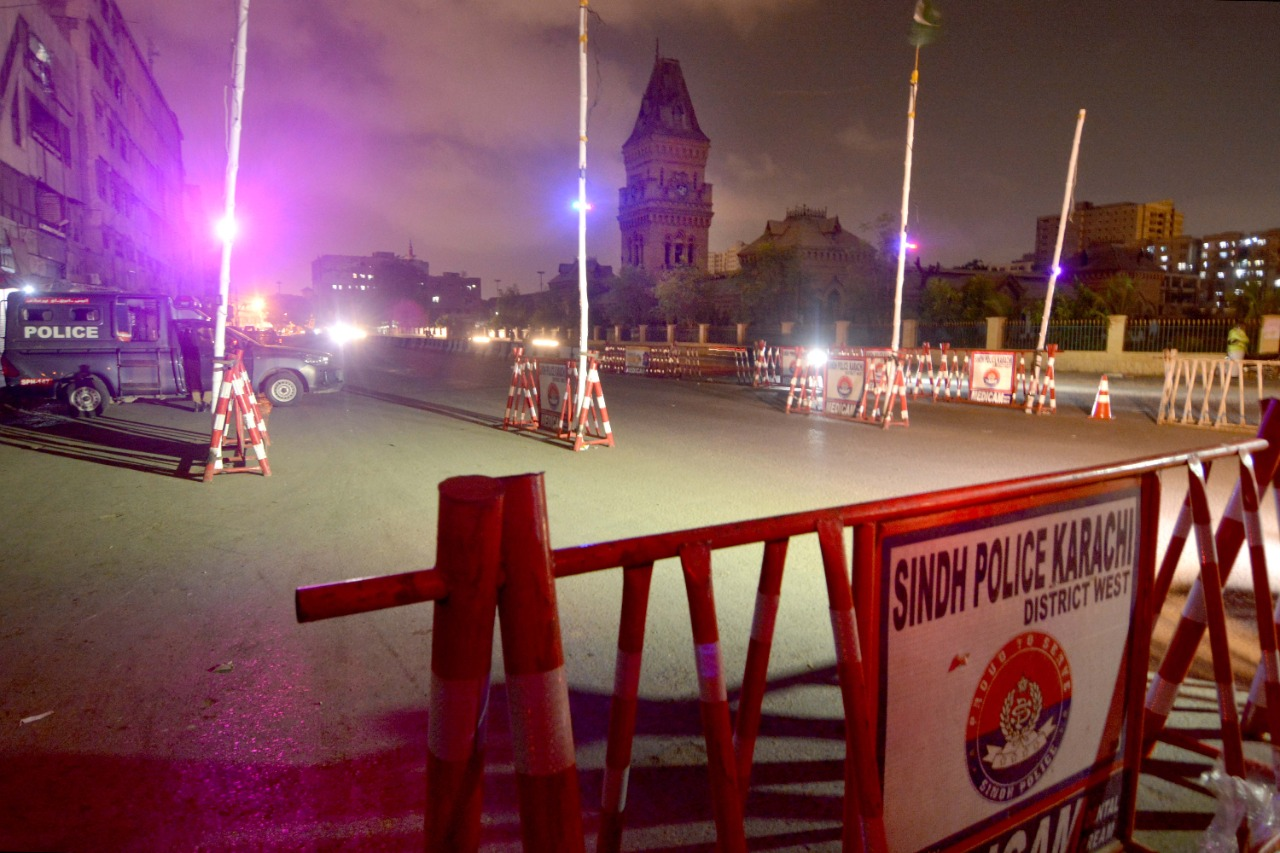 ---
Micro lockdowns imposed in Karachi South district
Three residences in DHA, one in Garden East sealed over Covid outbreak
---
KARACHI:
The South district administration has put four houses and surrounding streets under a micro lockdown after residents were found infected with the novel coronavirus disease (Covid-19), according to a statement issued on Friday.
A house on Khyabane Sehar, one on Khyabane Badar and another on Khayabane Shamsheer were placed under smart lockdown besides a residence in the Garden East area.
Streets around these Covid hotspots have also been put under smart lockdown, the statement said.
Each of the sealed residences has at least five patients of Covid-19, the handout said barring entry of guests or any other person except the household members besides any gathering in or around these premises.
The statement read that in pursuance of the recommendation of the South district DHO regarding micro hotspots with respect to the spread of Covid-19 and the powers conferred in Section 3(3) of the Sindh Epidemic Diseases, it is hereby ordered that a micro smart lockdown is to be enforced in the streets of the specified areas in these sub-division until active cases come down to zero.
The following standard operating procedures (SOPs) shall be enforced in this respect, anyone entering or exiting the lockdown area shall wear a mask without any exception, unnecessary movement of people residing in areas under lockdown shall be restricted and all businesses shall implement Covid-19 SOPs.
It further said that no private or family get-together will be allowed in private homes, no gatherings of three or more persons shall be allowed in public spaces and all persons who are positive shall be quarantined at their houses and would not be allowed to mix with others unless they test negative.
While restricting the movement of the people in sealed houses, the government will make every effort to provide ration to the needy people residing in these areas through philanthropic organisations and by employing its own resources.