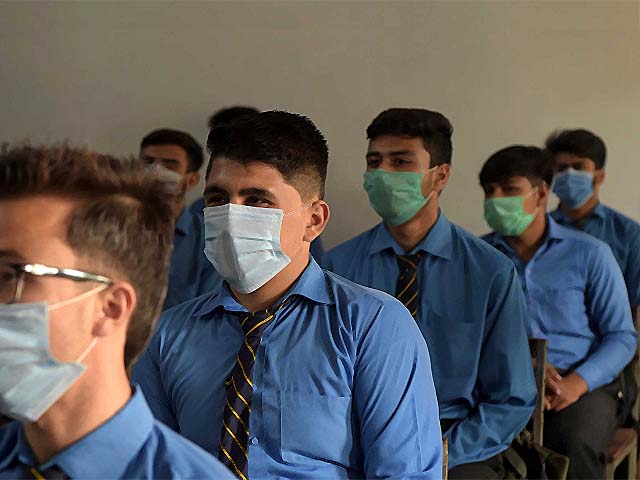 ---
PESHAWAR:
The Khyber-Pakhtunkhwa (K-P) government has approved two percent admission quota for minority candidates in the 27 public sector universities across the province.
In this regard a formal notification was issued by the Higher Education, Archives and Libraries Department on Thursday.
The notification says that with the exception of engineering and medical colleges the two percent quota policy for minority students will be adopted in the public sector universities. A formal approval in this regard has been given by Governor Shah Farman.
Talking to The Express Tribune a rights activist and community elder Gorpal Singh welcomed the decision taken by the provincial government.
He said that the minority community was demanding a fixed quota for their students in the universities since 2008 and finally after 13 years their demand had been fulfilled.
"This is a highly welcome development as previously our students struggled as far as admission in the universities was concerned. But the provincial government has now accepted our demand and given our students a two percent quota," he said, adding that they hope that the quota will be increased considerably in the future as just two percent quota in a city like Peshawar was not sufficient enough.
"There are Hindu, Sikh, Christian and Kalash students who number in their thousands. The new quota system will help them get admission in the universities and go for higher education. Previously there were a lot many problems for us," he said.
A local Hindu elder Haroon Sarbdyal also welcomed the decision, saying that it will especially help poor students. Hindus living in K-P are the poorest people and because of this they often can't go to good schools or excel in education. Now they will have the opportunity to have admission in the public sector universities in the province.
"We hope that this quota will be enhanced even further in the near future," he said.
An official told The Express Tribune that previously there was a two percent employment quota for the minorities but now the Chancellor has introduced an admission quota too.
He said that it will address many difficulties faced by the minority students.
Published in The Express Tribune, May 28th, 2021.