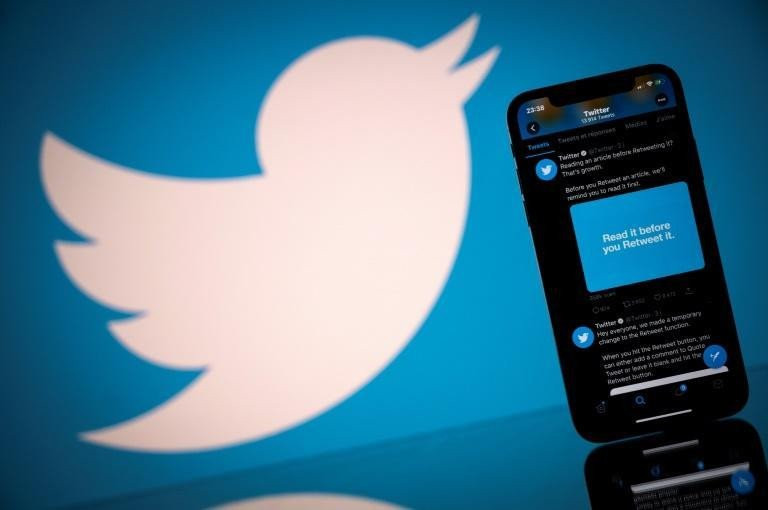 ---
NEW DELHI:
A brewing confrontation between Twitter and the Indian government came to a head on Thursday, as New Delhi launched a searing attack on the social media giant after it raised concerns over freedom of expression in the South Asian country.
Twitter said it was worried for the safety of its staff due to the "intimidation tactics" of Indian authorities, days after police visited one of its offices to serve a notice for labelling a tweet by a ruling party official as "manipulated media."
🧵Twitter is deeply committed to the people of India. Our service has proven vital for the public conversation and a source of support for people during the pandemic. https://t.co/9oDbVM6IjM

To keep our service available, we will strive to comply with applicable law in India.

— Twitter Public Policy (@Policy) May 27, 2021
"Right now, we are concerned by recent events regarding our employees in India and the potential threat to freedom of expression for the people we serve," a Twitter spokesperson said in a statement on Thursday morning.
"We, alongside many in civil society in India and around the world, have concerns with regards to the use of intimidation tactics by the police in response to enforcement of our global Terms of Service, as well as with core elements of the new IT Rules."
In a sharp rebuke, New Delhi said Twitter was "just a social media platform" that must fall in line with Indian laws.
"Twitter's statement is an attempt to dictate its terms to the world's largest democracy. Through its actions and deliberate defiance, Twitter seeks to undermine India's legal system," the Ministry of Electronics and Information Technology said in a statement on Thursday evening.
"Twitter needs to stop beating around the bush and comply with laws of the land. Lawmaking and policy formulations are the sole prerogatives of the sovereign and Twitter is just a social media platform and it has no locus in dictating what India's legal policy framework should be."
The ministry stressed that representatives of all social media firms, including Twitter, "are and will always remain safe in India".
"There is no threat to their personal safety and security," read the statement.
The standoff comes amid a looming deadline for digital media companies to comply with the new regulatory rules India announced in February.
In an effort to make them more accountable to requests for removal of posts, social media firms were given three months to appoint a local grievance officer, a chief compliance officer, and a nodal contact person.
None of the big players like Facebook, Twitter, WhatsApp have complied with the new regulations.
The rules also make it mandatory for companies to trace the origin of particular messages if asked by a court or the government, a policy that WhatsApp challenged in a Delhi court earlier this week.
'Manipulated media' probe
The Delhi police said on Monday they visited Twitter's office to serve a notice as part of an investigation launched on a complaint against the flagging of a tweet by a leader of the ruling Bharatiya Janata Party (BJP).
Sambit Patra, a BJP spokesperson, had shared screenshots of a document on Twitter claiming it was created by the opposition Congress party to malign Prime Minister Narendra Modi and his government for their failures in handling the Covid-19 pandemic.
As more BJP leaders shared the post, Congress complained to Twitter that the documents were fake, leading to some of the tweets, including Patra's, being tagged as "manipulated media."
Following Twitter's objection to its heavy-handed tactics, the Delhi police criticised the American tech firm for "purporting to be both an investigating authority as well as an adjudicating judicial authority."
"Twitter's Inc's latest statements are devised to seek dubious sympathy when they themselves not only refuse to comply with the law of the land but also claim to be possession of material evidence but refuse to share it with legal authority duly recognised," read a statement issued on Thursday evening.