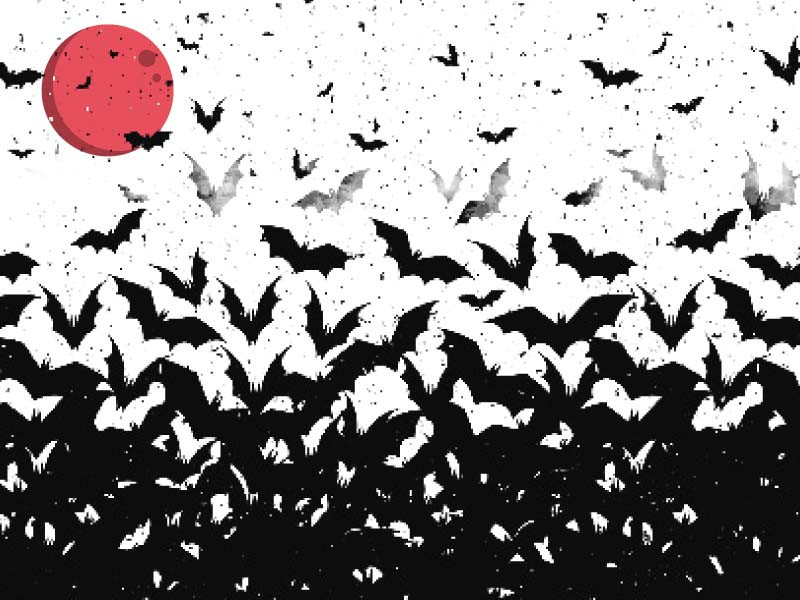 ---
KARACHI:
Bats are typically creatures of nightmares. But some villagers in Sindh dream of capturing the spooky winged mammals. A bat's nest, they believe, will earn them millions.
Naveed*, a villager from the hilly areas stretching between Karachi and Thatta district, has spent a year in the search for a peculiar bat's nest. He has seen videos on the internet, he tells The Express Tribune, that confirmed the presence of a highly valuable 'special material', unique to a fruit bat's nest.
When he is not doing odd jobs, Naveed spends his days prowling about in godowns, abandoned buildings and ancient trees, in search for the creatures of the night.
"[To find a nest] will change my life overnight," he says, excitedly. "I will sell it and become a millionaire."
Naveed is not alone in his quest. There are several other villagers who believe that the 'peculiar nest' will make them rich.
The nest they describe is similar to those of a common fruit bat - frequent inhabitant of the hilly area. But, says Naveed, this particular kind of nest is rare, "The day I find it will be my lucky day."
In April, an injured fruit bat was spotted near his village. The poor nocturnal mammal struggled for life but for the hunters this was a sign of hope. They believed that this bat had emerged from the kind of nest they were looking for. The bat died within a week.
Though Naveed cannot name anyone who has managed to find such a nest yet, he knows of agents who are willing to pay a hefty price for them. The agents are very active in the area and everyone wants to deliver what they want, he said. As for himself, he likes the risk. The dangers of encountering a bat's nest, of managing to capture one and then, the prize! The adventure and the possibility of treasure enthralls him and hence he "remains active whenever [he] he gets a hint of the presence of bats in the area."
Smugglers' scam?
Another villager, Azzam*, is more skeptical. "This is merely a scam intended to make fools out of people," he said, speaking to The Express Tribune.
A similar trend was seen in 2013, he shares. The search back then was for leopard geckos. Dozens of geckos were hunted but no one got anything, he says. "It was nothing but a trap by some people."
Speaking to The Express Tribune, Sindh Wildlife Department Chief Conservator Javed Ahmed Mahar dispelled the notion of bat hunters.
Finding a bat's nest is not too difficult. "They are very common. What kind of nest are they looking for and why?" he asked in disbelief.
All wildlife is protected under the law, he asserted, referring to the Sindh Wildlife Protection, Preservation, Conservation and Management Act 2020.
"We have not received any complaints of people searching for bat's nests," he said. However, if there is such a situation it would give rise to threats to the safety of bats in the area, he added. "There is little to no awareness about wildlife and this kind of activity can harm bats badly."
There are four species of bats in Pakistan, including the common fruit bat, said Mahar. And as seed disbursing agents and pollinators, their ecological role is crucial, he stressed. They also control insect populations, he added, advising people to let bats be in peace.
*names have been changed to protect identity
Published in The Express Tribune, May 27th, 2021.