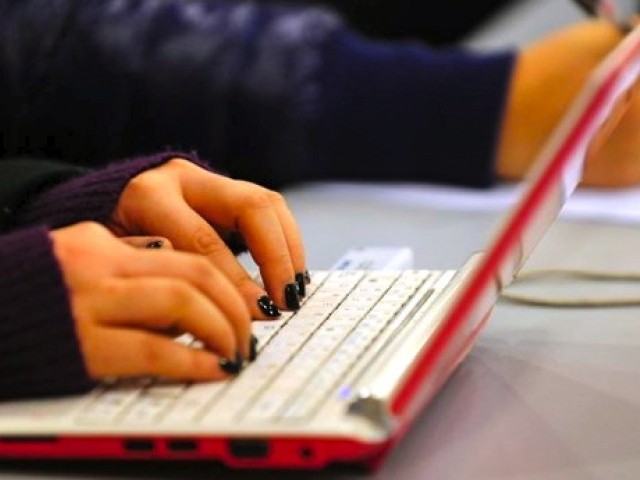 ---
ISLAMABAD:
Federal Parliamentary Secretary for Education Wajiha Akram said on Wednesday that government education institutes of Islamabad would implement various digital-based projects including teachers' tools training and introducing Early Childhood Education System in Islamabad soon as per the prime minister's vision of Digital Pakistan.
The Federal Education and Professional Training Ministry has joined hands with Tech Valley and Google to scale up the Google for Education pilot programme in government schools across Islamabad, said Akram while talking to a private news channel.
She said with the current Covid-19 challenges faced by students and for the promotion of IT-based education, the Federal Directorate of Education, Google and Tech Valley had signed a memorandum of understanding (MoU) to transform all schools in Islamabad into digital schools.
She said under this project, students would gradually get chrome books and modern gadgets for educational learning, adding, the paper-free environment in the capital would facilitate students for adopting new techniques of education.
She said initially Tech Valley would deploy a cloud-based infrastructure of Google Workspace in 200 schools in Islamabad, while Google would provide schools with tools for distance learning and Chromebooks.
She said under this project professional teachers would receive level-1 certified training, adding, these teachers would further train other staff as well. She said teachers would also train students regarding online education and the use of gadgets effectively. Akram said after the success of this project, the federal government would expand this programme for other cities as well.
In the second phase, all teachers will be given virtual training on how to utilise these tools. The ministry's initiative is aimed at ensuring the professional development of teachers and students, she added.
Tech Valley is providing us with an opportunity to demonstrate how Pakistani students and teachers can achieve learning outcomes with Google Workspace. She said it is a milestone step towards digitising the government education institutes of Islamabad.
Digitalisation in Punjab
Meanwhile, Punjab Education Minister Murad Raas announced on Wednesday that the provincial government was taking practical measures to digitalise the education system in Punjab by the end of 2021.
He said a new system would be introduced to replace the traditional way of academies for students of grade 9 to 12. The new education policies of the province would besides improving the quality of education, provide equal opportunities to students. He made these remarks while talking to a private news channel.
He said the new education system would become a role model for other cities of the country. He said his team was striving hard for continuous improvement of the educational system where students will act as contributors in uplifting the nation's economic growth. He said every information related to school kids, facilities and teacher's information regarding their promotions or ACR would be available through one click which would further bring transparency to the education system. Rass said school councils are involving to engage with the local community to send their kids to schools who either dropped out during the recent closures or the already out-of-school children (OOSC) across the province.
He said for the first time in Punjab, more than 27,000 public schools are being upgraded from primary to elementary and elementary to secondary, this would retain four million children in schools that drop out due to access issue. He said the target of over 900,000 drop out school children being brought back to school would be achieved soon, adding, the enrollment drive would continue throughout the year.
Replying to a query about teachers' vaccination, he announced that students and teachers' life protection is the topmost priority of the government. He said the vaccination drive for teachers would start in the whole Punjab on district levels soon. Vaccination centres would be established in various district-level education schools, he said, adding, initially this drive would start from Lahore city.
Talking about the 2021-22 budget, he said the education ministry had presented its budget proposals which hopefully would be approved. WITH ADDITIONAL INPUT FROM APP
Published in The Express Tribune, May 27th, 2021.