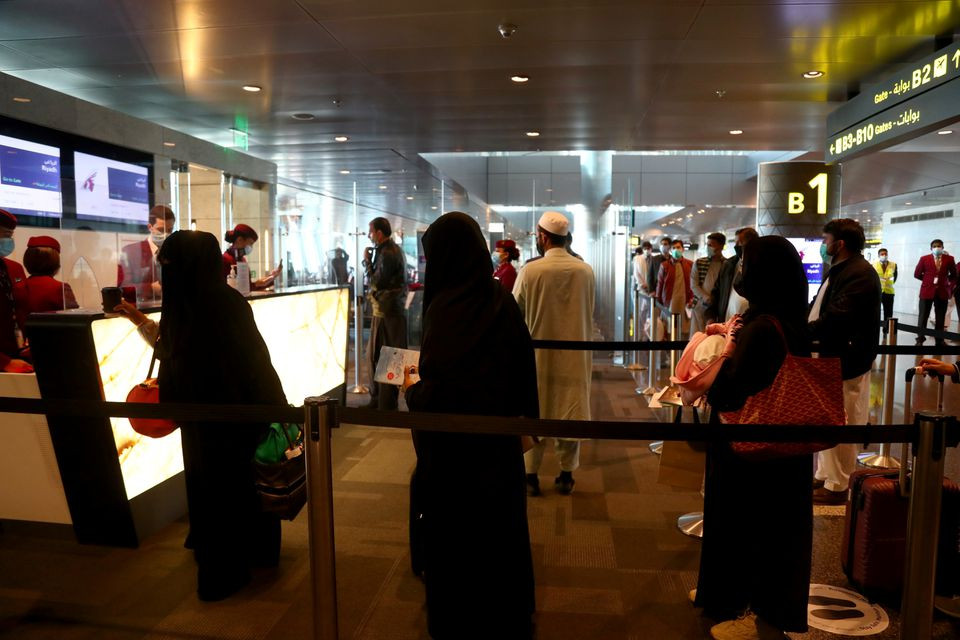 ---
Saudi Arabia to extend visas for stranded expats for free
Extension will be done automatically and without need to visit its departments, says General Directorate of Passports
---
Saudi Arabia on Monday announced that the validity of residence permits for expatriates, who are stranded outside the country due to Covid-19 travel restrictions, would be extended free-of-cost.
The kingdom's General Directorate of Passports said that the decision involved an automatic extension without fees until June 2, 2021. It also applied to the visit visas, it added.
It also confirmed that the extension will be done automatically and without the need to visit its departments.
Last month, the kingdom imposed a travel ban on various countries including Pakistan and India amid the growing number of Covid-19 cases.
Read more: Covid-19: Saudi Arabia imposes travel ban on Pakistan, other countries
The kingdom also implemented the ban on the Philippines, Sri Lanka and Indonesia whereas the Saudi Civil Aviation Authority General Authority of Civil Aviation (GACA) issued a notification imposing a temporary travel ban on European Union (EU) countries and Switzerland.
On Wednesday, Saudi Arabia launched an online portal for airlines operating in the kingdom to register immunisation data for all foreigners travelling to the Gulf state, the General Authority for Civil Aviation (GACA) said.
The portal will facilitate procedures upon arrival in the kingdom and link visitors' data with the Saudi mobile app that tracks coronavirus cases, it said.
As of May 20, non-citizens arriving from eligible countries who are fully vaccinated against or recently recovered from Covid-19 will no longer be required to quarantine in designated government hotels.
Also read: Saudi Arabia lifts quarantine requirement for Covid vaccinated foreign visitors
This applies to residents, government and business travellers or those visiting friends and family, but not to foreign tourists, according to the Saudi Tourism Authority (STA).
STA Chief Executive Fahd Hamidaddin told Reuters that the kingdom would soon reopen to foreign tourists without specifying when exactly this year.
Saudi Arabia liberalised its tourism industry in 2019, making it easier for foreigners to apply for tourist visas to the kingdom, which had been relatively closed off for decades.
The Gulf state is targeting 100 million annual visits by 2030, up from about 40 million a year before the pandemic, for tourism to account for 10% of gross domestic product, up from 3% in 2019, by 2030.
With additional input from Khaleej Times and Reuters