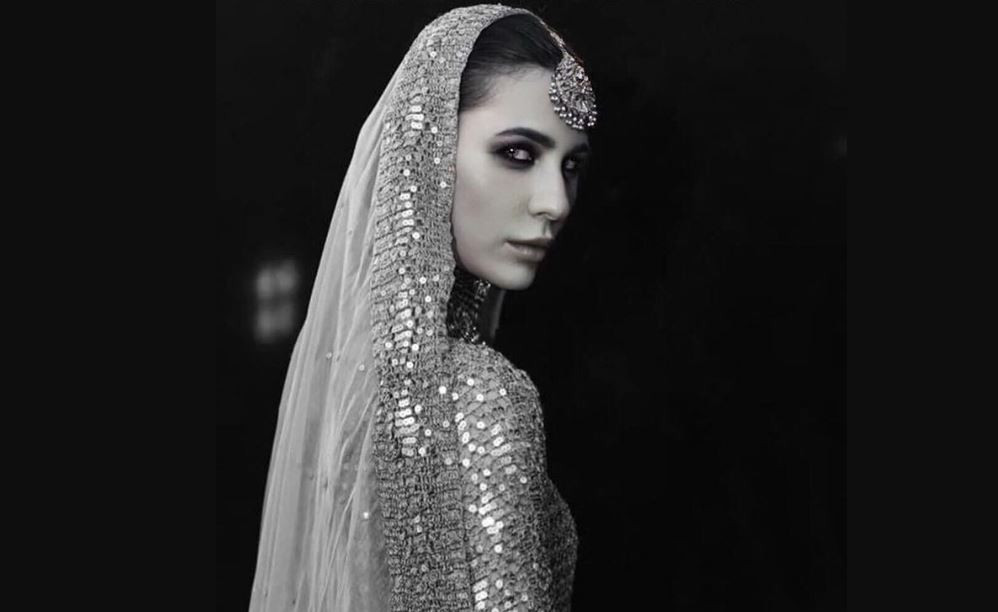 ---
Actor Nausheen Shah, who spent seven years battling anxiety and depression prior to 2019, recently shared her two cents on the societal pressure of getting married. But it somehow landed her in hot waters.
The Pani Jaisa Piyar actor took to her Instagram Story, and addressed the pressure she faces as a single woman living in Pakistan. And while many would be able to relate to her agitation, several others called her out for using an expletive while speaking about her own country.
Some even accused her of maligning the image of Pakistan, while doing precisely what she had spoken against – shaming her for being single at 36.
In her post, Shah had written, "This happens only in this f****** country. If you are not married your mother will remind you of it every day. Shaadi karlo, shaadi karlo, nahi karni shaadi bhae, muaf kardo, jaan choro ('Get married, get married,' I don't want to get married please forgive me and let me be)."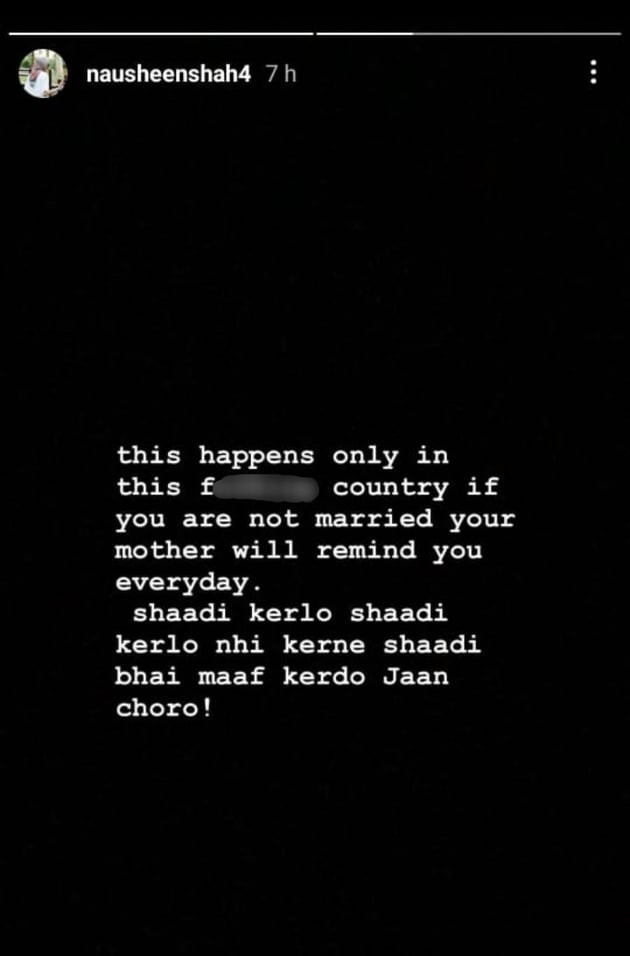 Even though she specified the reason of her frustration and clarified that she is not married because she does not want to get married, several lambasted her for either complaining about her mother, or 'spewing hate' after supposedly 'failing' at life.
"She abused our country, they earn money from this country and then abuse it. In logo se acha to kutta hai jiska ka kahta hai uspr bhonkta nhi'" wrote a user disrespectfully. "Nausheen Shah, whats wrong in this. This is what u call independence. Do parents have no right to think about their child's future? People like you are really a disgrace for our community. If you want to be so modern and western then kindly leave but keep your mouth shut," scornfully mansplained another. "Nausheen Shah, please stop associating yourself with my country. If you think it is f****** then just go out. And if your mother leaves then you will not be able to live," added one more unempathetically.
One user even asked people to 'forgive' her, provided her medical history. "She came out of rehab, remained in depression and became suicidal. Do not say things that can create trouble for her. You should check her background and people should forgive her knowing the medical background. Thank you!"
Shah's inappropriate language also led some public figures to respond condescendingly, leading the entire issue to be blown out of proportion.
Have something to add to the story? Share it in the comments below.