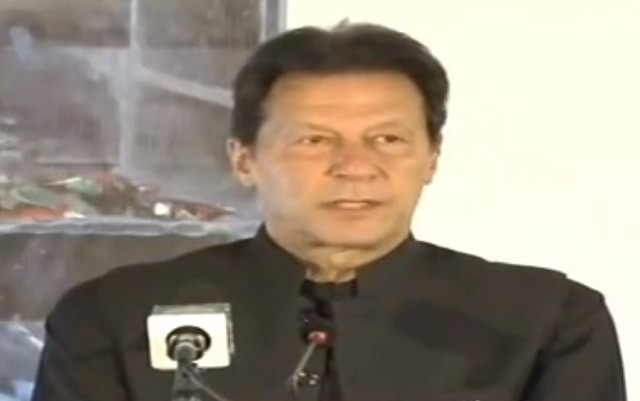 ---
ISLAMABAD:
Prime Minister Imran Khan on Monday praised the Ehsaas programme for securing the fourth spot in a World Bank list for looking after the more vulnerable segments of the society in a transparent manner during the current pandemic.
"I praise Ehsaas programme for making it possible," PM said as he addressed the inaugural ceremony of the Ehsaas Saving Wallets initiative in Islamabad today.
The premier noted that Covid-19 elevated poverty levels across the world. "Poor countries were hit the most by the pandemic," he noted.
"Ehsaas Saving Wallets is particularly important because it will strengthen the banking system and bring more people into the net," he maintained.
PM Imran further stated that empowering women and bringing them into the financial mainstream helps alleviate poverty faster. "This step will make women financially independent and enable them to make their financial decisions."
Also read PM praises Ehsaas team on global recognition
He reiterated that "unless or until the downtrodden segments are uplifted, prosperity can't be achieved".
"We are making efforts to help such segments in the society and take steps for their welfare," Imran said.
The programme will enable the Ehsaas Kafaalat beneficiaries to withdraw money or save it into digital wallets. The beneficiaries can open these accounts with the registered agents or through ATM machines.
Initial transactions under these accounts will comprise balance inquiry, cash in and cash out, transfer funds received from Ehsaas to mobile accounts, mobile top-up, utility bill payments and money transfers.
The aim of the programme is to encourage people to save money and utilize it to alleviate poverty. It is expended to enhance financial inclusion initiated under the 'One Woman One Bank Account' policy.