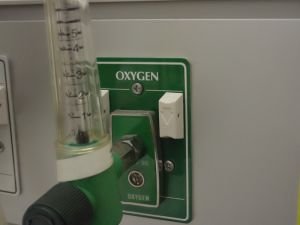 ---
PAKISTAN/ SINDH:
A federal technical team has prepared its final report on the rehabilitation of the Pakistan Steel Mills (PSM) oxygen plant.
The report has been sent to the Ministry of Industries and Production which will soon brief the National Command and Operation Centre (NCOC) about the team's findings.
The team paid a detailed visit to the PSM's defunct oxygen plant on Friday to review its current condition as well as to assess the work needed to repair and reactivate the plant in view of the coronavirus pandemic during which the demand for oxygen cylinders tremendously increased.
The team members later held a meeting with PSM CEO Brigadier (retd) Shujah Hassan Khurazmi to discuss the possible costs of reactivating the plant. Engineering Development Board official KB Ali and retired engineers of the Army Engineering Corps and the PSM attended the meeting.
Sources privy to the report on restoration of the plant said the federal technical team has given a six-month deadline for the commissioning of the plant. However, a 132 KV line and a seawater pipeline will have to be set up for it.
Read more: Sindh Covid-19 restrictions to remain in place for two more weeks
Billions of rupees will have to be spent on repairing the lost pipelines and procuring oxygen cylinders and other resources related to logistics, which could be a major hurdle to the plant's rehabilitation.
The sources said if the plant produces 240 tons of oxygen daily then 10,000 to 12,000 cylinders with a capacity of 7 cubic meters will be required. At present the price of a cylinder with a capacity of 7 cubic meters is Rs35,000 while the logistics and supply chain costs o will also add to the final cost.
They said after initiation of the process for coronavirus vaccination at a large scale, the reactivation of the plant just for coronavirus patients will not be a very smart idea.
If coronavirus pandemic is significantly reduced or eliminated then the plant will be completely useless. The future of other oxygen plants will also be bleak if this plant is reactivated, said an official.
The technical team has also suggested importing Pressure Swing Absorption (PSA) machines from China in the event of an increase in oxygen demand. The PSA is a quick and inexpensive solution.