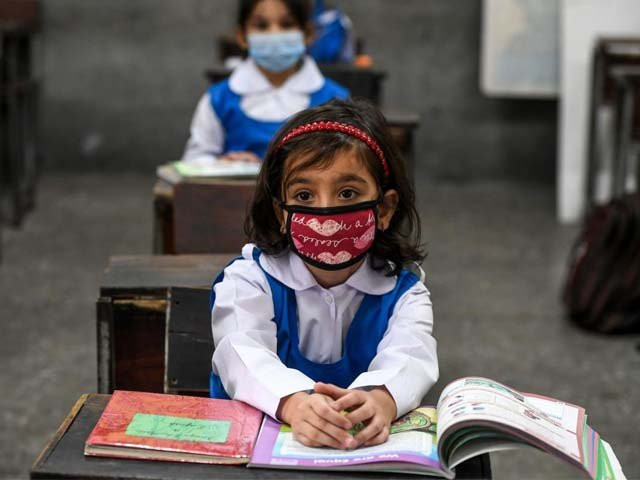 ---
NAPS welcomes decision to vaccinate teachers, staff
Representative says decision would lead to mitigating financial woes of private schools
---
ISLAMABAD:
National Association of Private Schools (NAPS) Co-Chairman Malik Mohammad Imran on Sunday applauded the government's decision to vaccinate teachers on a priority basis and hoped that the decision would lead to mitigating financial woes of private schools after which teachers would be able to manage classes safely.
He stated that the step will help resume stalled educational activities in the country, terming the decision a necessary and timely measure. After vaccination, classes would be managed safely and the decision would also pave the way for the upcoming board examinations, he added.
However, Imran demanded that government should help economically-hit private educational institutions in reopening besides ensuring vaccination of teachers. The official also demanded of the government to come up with a relief package for private institutions in order to assist them to clear dues and resume educational activities.
Read Private schools warn of protests if on-campus classes not resumed
Furthermore, All Pakistan Private Schools and Colleges Association (APPSCA) President Malik Abrar Hussain has urged the government to reopen educational institutions after a decrease in Covid-19 cases.
He cited NCOC's orders according to which areas having positivity ratio less than five per cent should be opened. He also alleged that the government had drawn almost Rs1,200 billion in foreign aid in the name of pandemic and did corruption by closing schools which seemed government's primary goal.
Hussain further criticized that the private institutions were not provided the promised relief package. He recalled that Federal Education Minister Shafqat Mahmood had repeatedly announced to provide relief to the private educational institutions but it was not fulfilled.
He said that the country had already suffered a lot due to the closure of educational institutions amid the pandemic, which led to permanent closure of thousands of private schools.
Published in The Express Tribune, May 24th, 2021.