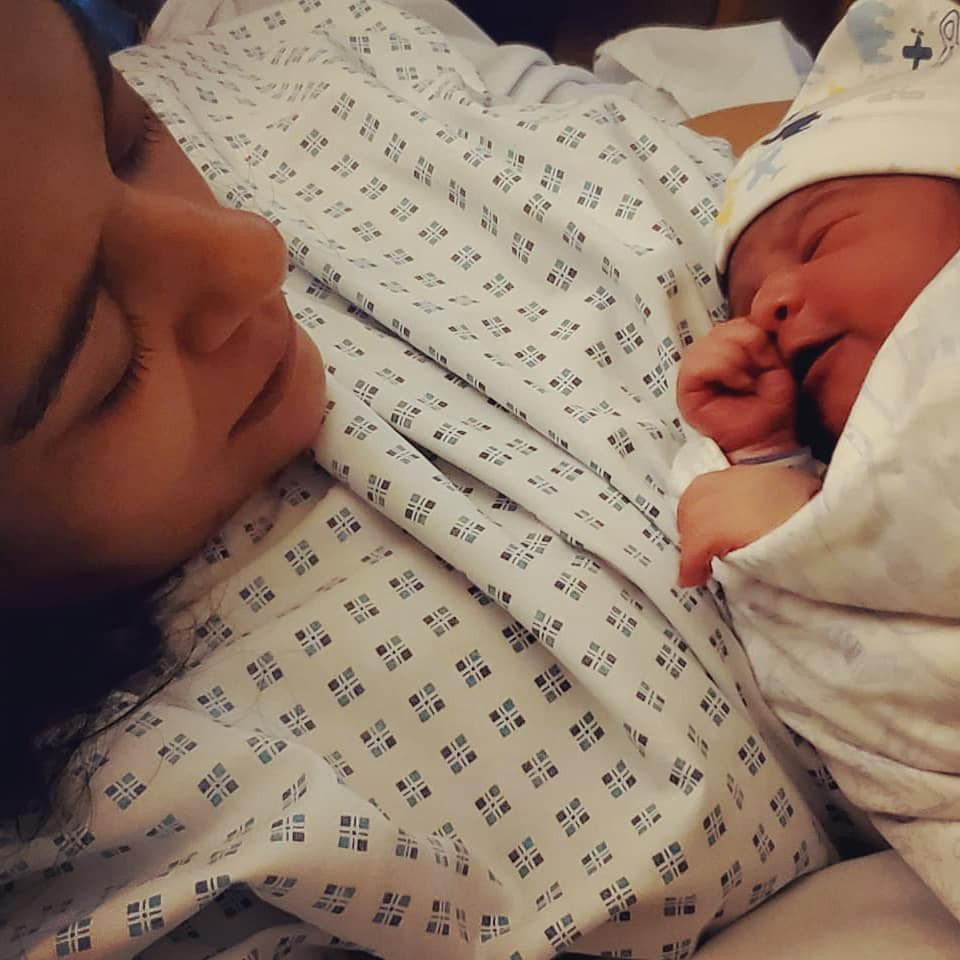 ---
Congratulations are in order for actor Yasra Rizvi who is now a mother to a baby boy. The Churails star gave birth to little Ibn e Adam yesterday at 9:50 am.
Taking to her Instagram, Yasra shared an adorable photo with her baby boy, whom she penned a heartfelt note for. "Ibn e Adam, you my love are the son of Adam. Being human is your only introduction and serving fellow beings is your only purpose... rest is just detail. Have a great life," she shared in the caption.
Yasra was discovered to be pregnant in April after sharing a photo from the sets of the project she is directing. The Dunk star's baby bump was hard to miss, as she caressed it while reading the script of the show she had been sharing snippets of since a while.
But as news of her pregnancy went viral, Rizvi, in a now deleted Instagram story, wrote: "In our country, the news worthy bit is that I'm pregnant. Not the fact that I am also directing probably the most important script that I have gotten to direct so far while [I'm] due anytime now #workingwomen #BeeGul."
She went on to reinstate that we, as a nation, are obsessed with marriage and one's ability to procreate.
And for the well-wishing fans who may have taken her complaint personally, Rizvi clarified that she is not against people sending her prayers. Although, her story made it abundantly clear that she was disappointed that the news of her pregnancy overshadowed what should have been the news of her ongoing project.
Have something to add to the story? Share it in the comments below.