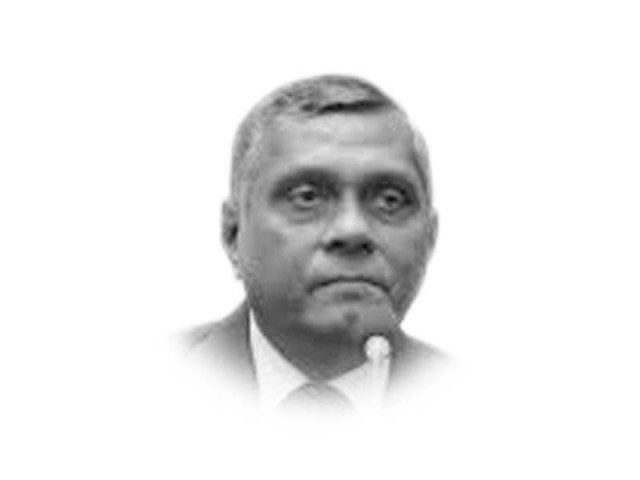 ---
Will climate change and diversion of water by India and Afghanistan turn Pakistan dry? Is Pakistan's largest and biggest city, Karachi, vulnerable to water riots?
Pakistan's water predicament is two-fold. First, conflict between provinces over the distribution of Indus River water; and second, climate change which tends to deepen water scarcity particularly during winter, summer and autumn seasons. In view of the gravity of water crisis and conflict, Water Apportionment Accord (WAA) was signed amongst the provinces of Pakistan on March 16, 1991 and approved by the Council of Common Interests (CCI) on March 21, 1991.
Under the WAA, Indus River System Authority (IRSA) was established with its offices in Islamabad to regulate and monitor the distribution of water sources of Indus River. IRSA is a landmark arrangement to manage water issues among the provinces of Pakistan, particularly the three beneficiaries of Indus River: Khyber-Pakhtunkhwa (K-P), Punjab and Sindh. Punjab and K-P are upper riparian provinces whereas Sindh is downstream or lower riparian and often complains about the shortage of water from the Indus system.
Recently renowned water and environmental experts from Sindh, as reported in a section of the press, warned that "Punjab's obduracy might inflict serious damage on Sindh's agro-economic if the province was allowed to get away with its pilferage of water." They lamented that "all field canals in Punjab are regularly fed with water in spite of acute shortage in the Indus River and drastic decreases in the flows at Kotri barrage, causing drought-like conditions in Laar-region of the province." During the meetings of CCI and IRSA, representatives from Sindh regularly complain about less water released to their province and more to K-P and Punjab.
On May 6, "the Sindh Assembly was told that there was acute shortage of water in the province as it was not getting its due share as per the Water Accord 1991 and it could also lead to water crisis in Karachi and other parts of the province if the situation persisted for 10 more days." Furthermore, provincial minister for Culture, Tourism and Antiquities Syed Sardar Shah, while speaking during a debate in Sindh Assembly, lamented that "there was an over 22 per cent shortage of water in Sukkur Barrage and 44 percent in Kotri Barrage. Federal harmony would be sabotaged if there remains the monopoly of one province [Punjab] on Indus water." Sindh government also threatened that under the leadership of PPP Chairman Bilawal Bhutto Zardari, they will stage a sit-in in those areas where water for Sindh is stolen.
IRSA has, however, denied the allegation that it is diverting Sindh water share to Punjab. On May 16, the authority announced enhancing the water quota for Sindh so that its canals can ensure the supply of water to agricultural lands. IRSA also made it clear that the supply of water is Sindh's internal affair and it should stop blaming the federal government for water crisis in Karachi which is also the capital of Sindh province.
It is not only Sindh-Punjab conflict over water resources which tends to deepen water controversy in Pakistan. In fact, the mega city of Karachi, the country's financial hub having a population of around 30 million, is highly vulnerable to water riots. Karachi is like a water time bomb whose per day requirement is one billion gallons, but it hardly gets half of it. Despite contributing around 65% to the federal revenue and 80% to the provincial revenue, Karachi is so short of water that its citizens spend Rs22 billion annually to buy water from tankers. Water mafia is deep-rooted in Karachi and is well connected with state institutions ranging from police, rangers and bureaucracy. The water business in the city thus involves large-scale corruption and nepotism.
Outside Karachi, water crisis is also serious in terms of water available for irrigation and daily use. Sindh water woes have already been mentioned because as a lower riparian province, it is the worst-affected because of the reduced supply of water from Indus River. The underground water level in Pakistan's second largest city, Lahore, is depleting fast and is a forecast to meet ground zero situation by 2025 like Cape Town.
Balochistan is already dry and its capital, Quetta, is facing a dangerous situation in view of the reduction of snowfall on the mountains and an alarming depleting level of underground water resources. As a result, Balochistan — like other provinces of Pakistan — is also facing severe water shortage.
That the water crisis in Pakistan is assuming dangerous proportions with each passing day is not debatable. It is the need of the hour to manage the looming water crisis in Pakistan. Four measures need to be considered here, as follows.
First, IRSA must take steps to remove Sindh's reservations against Punjab over lack of water available for irrigation. It is for the federal government to make sure that complaints made by provinces are entertained on merit. Why is it that Sindh's objections about less availability of water for irrigation are increasing with time?
Second, the dispute over the construction of Kalabagh Dam on Indus River at Mianwali also needs to be resolved. Balochistan, K-P and Sindh have raised objections aver the construction of that Dam for a variety of reasons. Technical experts say that if Kalabagh Dam had been constructed, bulk of water shortage should have been overcome. But the project was politicised and thus shelved. The Dianmar-Basha Dam located in K-P and Gilgit-Baltistan is vulnerable to natural disasters, including earthquake. The last mega dam constructed in Pakistan was Tarbela Dam in 1974. Since then the population of Pakistan has quadrupled and water resources are diminishing.
Third, Karachi is a major test case as far as management of water conflicts in Pakistan is concerned. In September 2020, Prime Minister Imran Khan had announced Rs1.1 trillion worth of Karachi Transformation Plan which also included the completion of Karachi Bulk Water Supply called K-IV. Even though K-IV, which is estimated to provide 300 million gallons of water to Karachi from Haleji Lake, will not be enough to meet the growing water needs of the city, it will certainly help fill in the gap in demand and supply of water. Karachi is the only city, after Los Angeles, which gets water from at least 100 kilometers away. Los Angeles gets water from Colorado River and Karachi from Indus and Hub rivers. It is feared that if the government fails to manage water crisis in Karachi, it may lead to large-scale urban violence.
Fourth, if India and Afghanistan construct dams — as feared — on rivers entering Pakistan, it will lead to severe water crisis in the country. Water management in Pakistan also needs to consider water conflicts particularly with India and Afghanistan so that the double jeopardy of inter- and intra-state water conflicts is managed.
All stakeholders must realise the gravity of the situation before the war of words between Sindh and the Centre takes an ugly turn, and resolve the conflict by addressing genuine grievances of Sindh province.
COMMENTS
Comments are moderated and generally will be posted if they are on-topic and not abusive.
For more information, please see our Comments FAQ