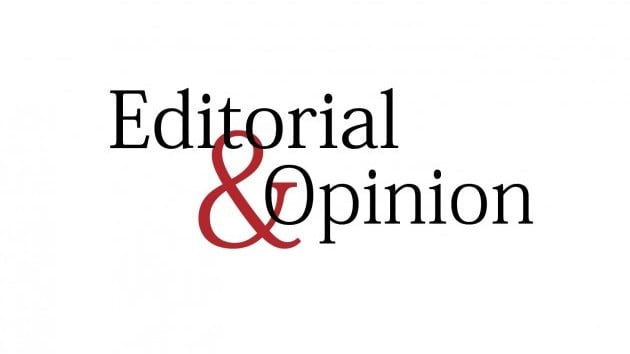 ---
Failed or dysfunctional states are defined by the collapse or absence of governance and control, both functions of leadership. A failed state is also equated with a political body that has disintegrated to a point where basic conditions and responsibilities of a sovereign government no longer function properly. A state can also fail if the government loses its legitimacy even if it is performing its functions properly.
The current Covid crisis has tested states globally for their ability to handle challenges emerging out of this pandemic. In case of India, the Covid crisis seems to have made a permanent home in the corridors of Rajpath. Few days back, Allahabad High Court rebuked the UP government for its collapsing health system in rural areas and leaving the poor people to 'Ram bharose'.
India has failed its people because of five major factors: poor governance, a disregard of lower classes, a confused and fake leadership, bankruptcy of morality, and hiding of health data. These are covered in detail here.
Starting from forewarning, timely decisions and interventions to the health management, the current crisis has been an unfortunate saga of one failure after the other. India had built an image of a cheap and high-quality health system for the last three decades. Combined with tourist attractions, India named it health tourism. It was projected that you could get a cheap deal by enjoying medical treatment at state-of-the-art hospitals, with highly qualified medical staff looking after you along with tourism.
No wonder the Indian government and private hospitals made fortunes out of this package.
The advent of Covid and its second wave in April this year exposed the Indian health system. Starting from the top, Indian political leadership had put cronies in charge of the Covid crisis management, the Godi media and the sycophant cabal of Modi lovers in the cabinet kept the poor Indians in good humour by his famous strategy of 'sab changa see'. Last year, when Narendra Modi shut down India without warning, an exodus occurred of millions of poor workers from big cities to the villages. We named it the March of Shame, as poor and lower-class workers were abandoned by the states and the union government to travel hundreds of miles on foot.
Although few journalists like Barkha Dutt and some YouTubers covered this arduous journey of migrant workers, the Godi media did not allow it to become a major issue as it affected the so-called image of Modi's progressive India.
Two weeks ago, a British channel, 4 News, interviewed Sir Anish Kapoor where he revealed some eye-opening, bitter facts. Kapoor feels that the environment of disenfranchisement of the lower class has been ingrained in the Indian psyche for a millennia and nothing will change because of following reasons:
One, whatever you do in India, there is someone lower than you to suffer. You don't have to pick up your rubbish, someone else will do so. Two, historic disdain of castes, which is a racial looking down upon the dark-skinned downtrodden people. Three, it doesn't matter that the lower class dies — the invisible and unwanted ones are suffering the most from Covid as no one in the upper class is bothered. Four, there has never been an anti-poverty riot in India in the past many centuries, as the lower classes are so suppressed that they cannot raise their voice for poverty.
While it is important to discuss the physical aspects, the most alarming thing that emerged out of this crisis is the moral question. As mismanagement and poor governance led to a shortage of oxygen and lifesaving medicines, the worst side of corporate India came into action. The price of Remdesivir went up from Rs10,000 Rs70,000; ambulance fares to ferry patients and dead bodies went up five times; MPs from BJP were seen selling hospital beds for Covid patients; an oxygen cylinder jumped from Rs7,000 to Rs40,000.
The apathy to the lower class was also witnessed in the disposal of dead bodies, as a shortage of wood for cremations created a human tragedy. While the rich could afford to cremate the dead by paying exuberant prices, the poor, especially from the rural areas, were left with no choice but to let go of the dead into rivers and lakes. Thousands of bodies were seen floating in the Ganges or being gnawed at by stray dogs along its banks.
Unfortunately, the BJP governments in the Centre and in UP started taking legal action against journalists and medical staff who raised the alarm about the shortage of medical supplies and dogs gnawing at human bodies.
The next major factor affecting India as a failed state is its leadership. RSS-led states like UP and Uttarakhand as well as the Centre failed to provide leadership during the crisis. The leadership did not pay heed to early warnings by health experts and international watchdogs and supressed dissenting voices of the civil society and the opposition. Massive political rallies were allowed to take place, half of which were addressed by Modi himself, as winning elections was more important than controlling the spread of Covid. Similarly, massive gatherings like the Kumbh Mela were allowed to take place without precautions. Uttarakhand Chief Minister Tirath Singh Rawat boasted before the Kumbh Mela that corona will be washed away by Ganga Jal. Unfortunately, Modi had declared in the start of 2021 that India had overcome Covid-19 and was a role model for the world.
This political point scoring led to complacency and now we have India as the epicentre of a global Covid crisis.
Indian health experts and the international community have also highlighted that infections and deaths occurring due to Covid may be five to 10 times higher than what is being officially stated by the Indian government. This criminal hiding of data has ramifications for the SAARC region as well as the global control of the pandemic.
Meanwhile, Cyclone Tauktae affected five Indian states with major devastation of infrastructure and loss of life. Although the Indian government tried to hide data on the loss of life and damage to infrastructure, one example of negligence and casualties near Mumbai adds weight to the argument on why India has become a failed state.
The Oil and Natural Gas Company offshore installations near Mumbai were ripped apart by Cyclone Tauktae due to a lack of warning and timely evacuation of the technicians and engineers working on three barges and a drillship. Despite a clear warning time of a week, these installations were not warned to leave their stations and to move to safer places. Resultantly scores of workers on these installations have died or have gone missing.
To conclude, Covid has tested many countries across the globe; however, India has displayed signs of a failed state due to the factors discussed above. We wish the common Indian people a quick recovery, with hopes that they will choose better leadership in the next election.
Published in The Express Tribune, May 21st, 2021.
Like Opinion & Editorial on Facebook, follow @ETOpEd on Twitter to receive all updates on all our daily pieces.
COMMENTS
Comments are moderated and generally will be posted if they are on-topic and not abusive.
For more information, please see our Comments FAQ