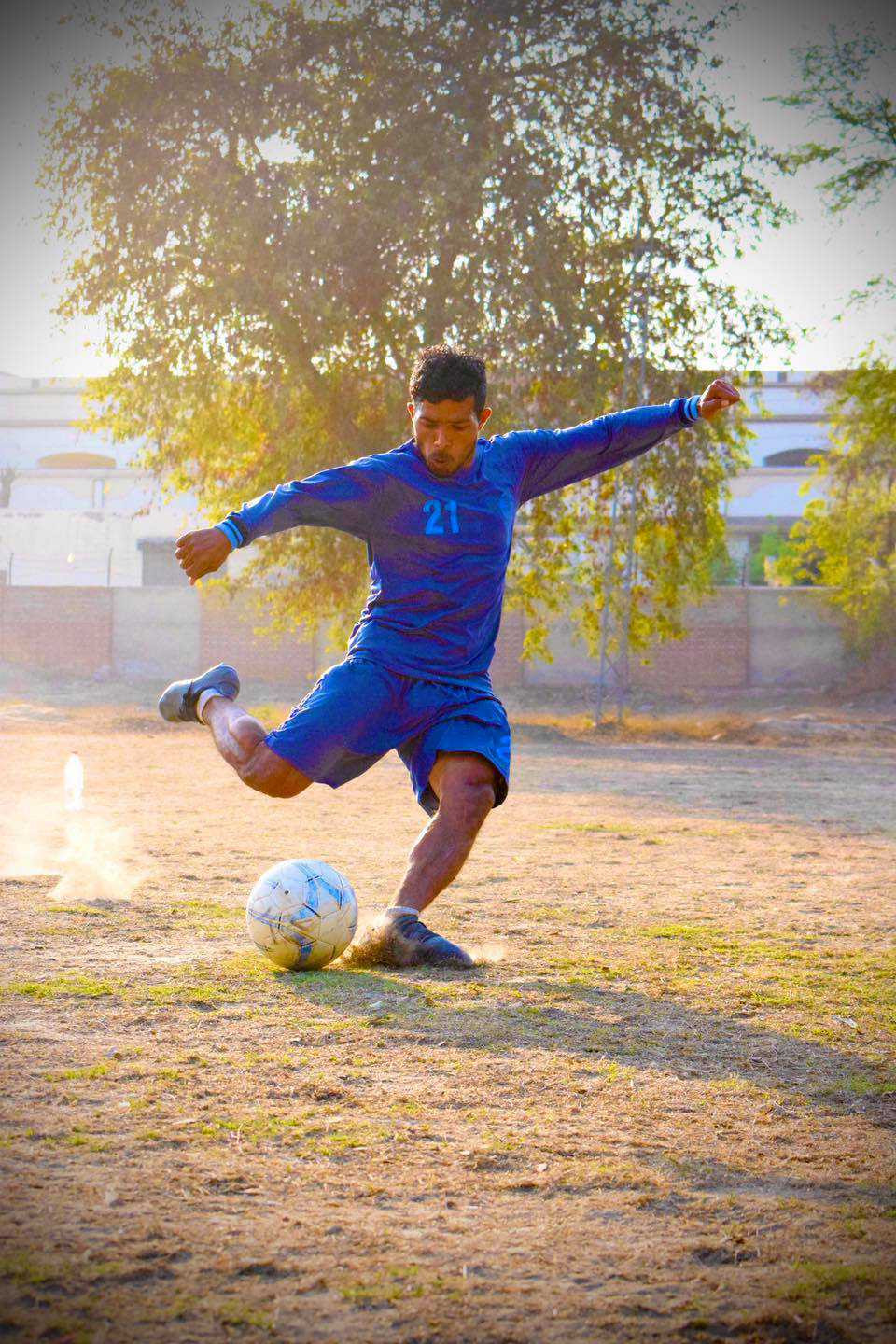 ---
KARACHI:
Support for any cause should be loud and clear or else it is no support at all, and Pakistani footballers have expressed their love for Palestinians as the Israeli Defense Forces have killed hundreds, including children, recently.
One of most gifted midfielders in Pakistan Muhammad Adil cannot shake his feelings when it comes to Palestine, where he played twice with the Pakistan football team. In fact Pakistan and Palestine have been supportive to each other when it comes to football for almost a decade now and Adil credits his experience of playing in Palestine and with Palestinian footballers to be one of the most memorable and rewarding one.
"Watching what is happening in Palestine is heart-breaking and it affects us really badly too. I have no words but to really just cry and talk to draw attention to the plight of Palestinians," Adil told The Express Tribune. The 28-year-old has been extremely media shy for over three years now, but he feels that talking in support of Palestine is essential while being a part of the international football community.
"As a human being and as a Muslim this is the least I can do. I want to support Palestinians because I remember when we were visiting Palestine for Al-Nakba Cup in 2014, which was my second visit there after 2012, we saw Israelis being oppressive to Palestinians. We saw how bad the situation was in Palestine, and even though were visiting, the clashes were taking place and we witnessed it with our own eyes. The Palestinian Football Federation took good care of us, but I can't forget how they had to take permission for everything from Israel," said Adil, as he had scored in the 2-2 draw against Palestine in the 2012 edition of the tournament.
Pakistan has played friendlies with Palestine in 2011 too, which was a bilateral series. The Palestinian team visited Pakistan and played matches in Lahore and Karachi, while Pakistan went on to play Al-Nakba Cup in 2012 and later on in 2014 too. Pakistan later played friendlies with Palestine, with the last one being played in 2018 when Pakistan visited the country for a single match on November 16, which the hosts won 2-1 after a thrilling match.
But for Adil and the teammates of his former club KRL, he believes the match against Palestine's top football club Hilal Al-Quds at the final stage of the Asian Football Confederation's now defunct 2013 Presidents Cup's edition has been the most distinct memory.
"I've loved playing in Palestine of course. The fans were so welcoming. But there is a spiritual connection as well. It had also been my dream to play for a Palestinian club in my career, in fact I tried very hard for it at one point, but the agents told me that it is nearly impossible because of the political situation.
"However, I feel one of the career highlights for me, and even for other Pakistani footballers was playing with Hilal Al-Quds in the President's Cup. We won, but their football was so exhilarating that I can't explain," said Adil, who is now playing for Sri Lanka's premier club Defenders FC, being a part of their squad which has four other foreign players.
For the last few weeks he has been in his home town near Bahawalpur with his family on a break from playing.
Adil had scored in the third minute of the extra-time in the second half as KRL became the first team fromPakistan to ever play the AFC President's Cup final. The match also ensured their place in the final against Balkans FC, which they lost eventually, but for Adil the group match before the final has been a huge chance to learn he said, as after some time he would move on to FC Dordoi Bishkek to be signed to play with the Kyrgyz club.
Adil had also played for Hawkes City FC in Australia in 2018, and then played for Wapda and later on for Defenders FC.